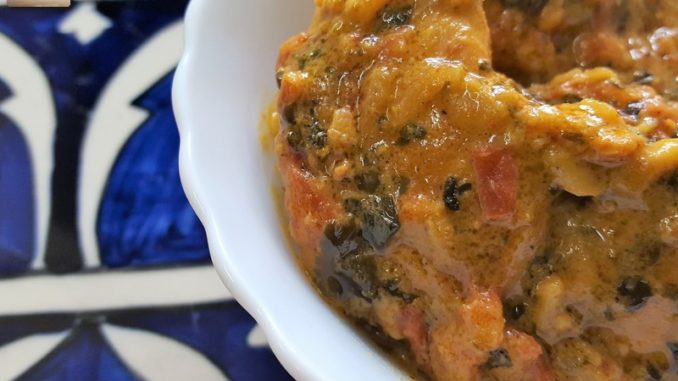 The fragrance that emanates while this dish it being cooked will make you drool. The healthy benefits of fenugreek, the protein from the chicken and the subtle use of spices makes for a delectable dish. The chicken can be savoured with all types of Indian bread.
Serves: A Family of Four
Prep. Time: 15 Mins. + 45 to 60 Mins. (marination)
Cooking Time: 15 Mins. (active) + 25 Mins. (passive)
Ingredients:
Chicken – 600 gms.
Onion (finely chopped) – 2 medium
Tomato (finely chopped) – 2 medium
Ginger-Garlic Paste – 2 tbsp.
Curds – 3 tbsp.
Turmeric Powder – ½ tsp.
Corriander Powder – 2 tsp.
Red Chilly Powder – 1 tsp.
'Kitchen King' Masala – 1 tsp.
Kasuri Beth (dried fenugreek leaves) – 3 tbsp.
Milk Cream – 2 tbsp.
a drop of Orange Colour
Lime Juice – 2 tbsp.
Salt – 1 tsp. or to taste
Oil – 2 tbsp.
Step 1: Marinate the chicken with the salt, curds, lime juice, food colour and all the masala powders except the 'Kitchen King' masala powder and leave aside for 45 to 60 minutes.
Step 2: Heat the oil in a pan and fry the onions till light golden on medium heat. Add the marinated chicken and fry on high heat for 5 to 6 minutes till the chicken changes colour.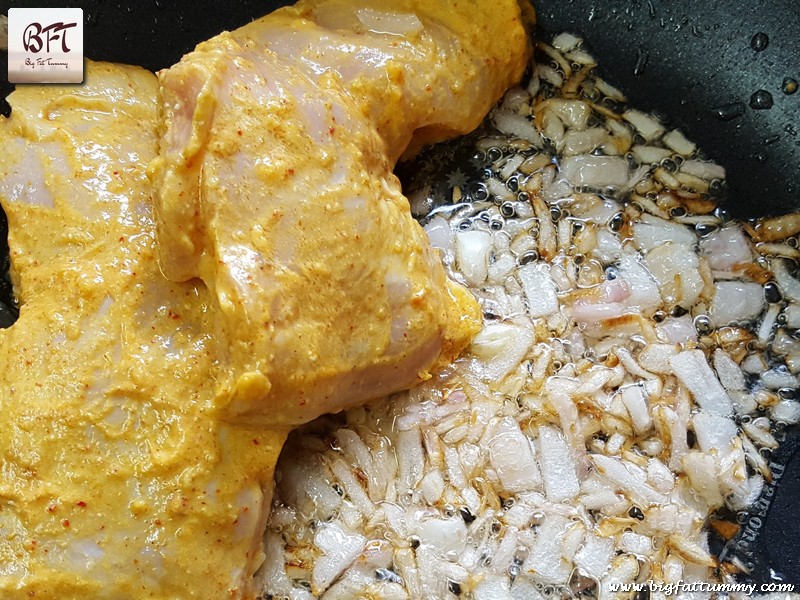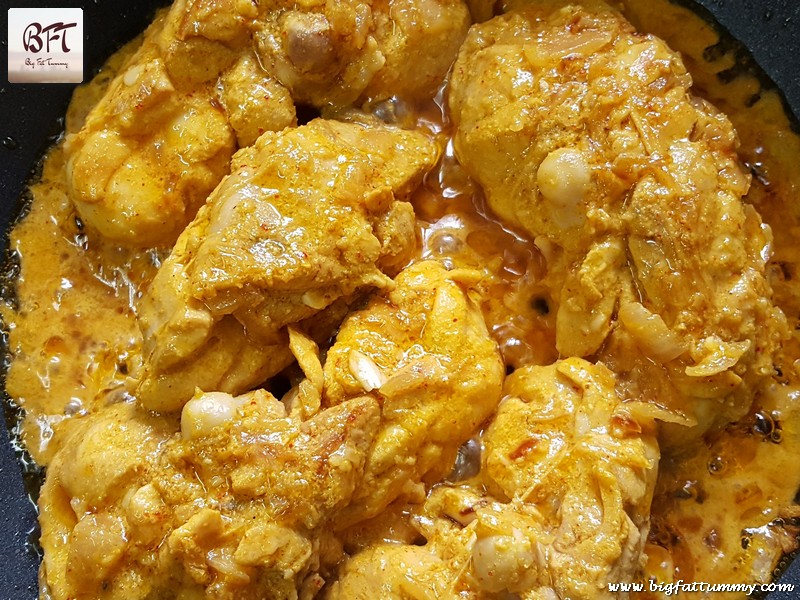 Step 3: Add the tomatoes and cook on medium heat for 6 to 8 minutes till the oil separates.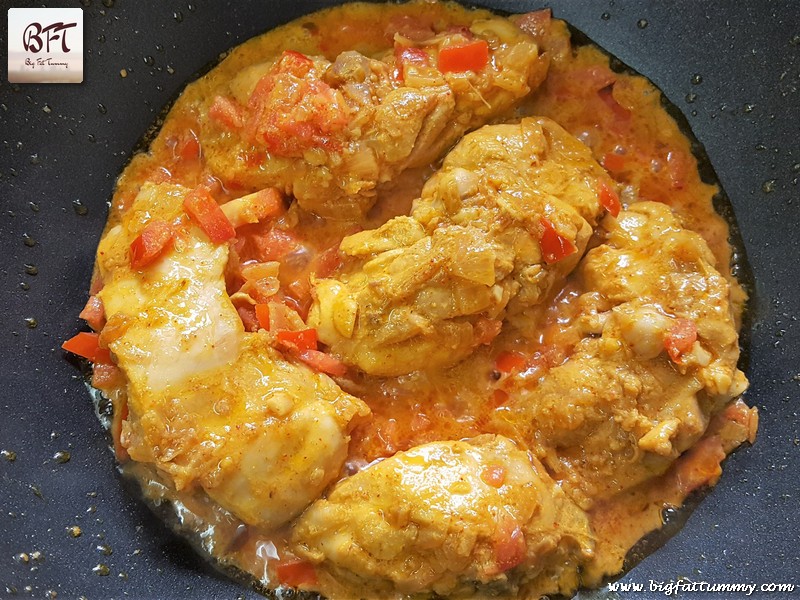 Step 4: Add the kasoori methi and sauté for 2 minutes. Add ½ cup warm water and cook covered for 15 to 20 minutes on low heat till the chicken is cooked.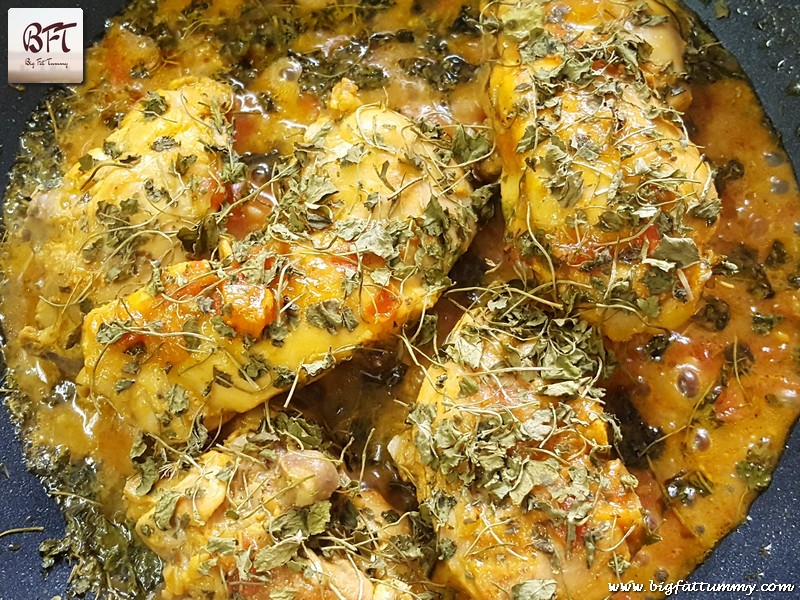 Step 5: Season with salt if needed. Add the 'Kitchen King' masala and cream, mix and cook on low heat for a further two minutes.