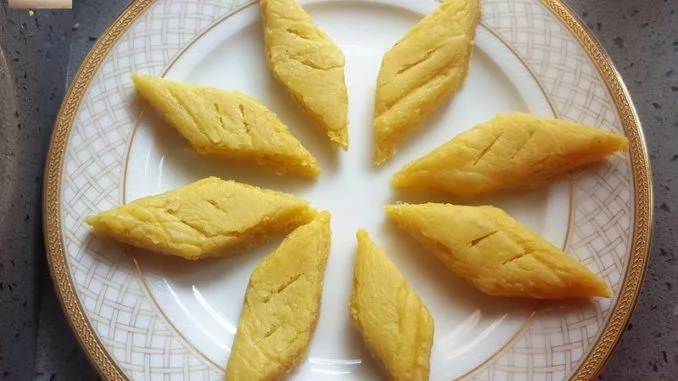 The Cashewnut Doce (Goan sweet) is an easy to make doce. It is a soft doce that tastes slightly like marzipan obviously because of the use of cashewnuts. It also has a soft and chewy texture. My Friend, Avril Baretto, has had a great collection of Christmas sweet recipes that she has gathered over time and this recipe is from one of hers.
Yield: 400 gms
Prep. Time: 15 Mins.
Cooking Time: 15 Mins.
Ingredients:
Cashew Nuts – 200 gms
Powdered Sugar – 200 gms
Full Cream Milk (warm) – 200 ml
Butter (unsalted) – 40 gms
Vanilla Essence – 3 drops
Food Colour – 2 to 3 drops (optional)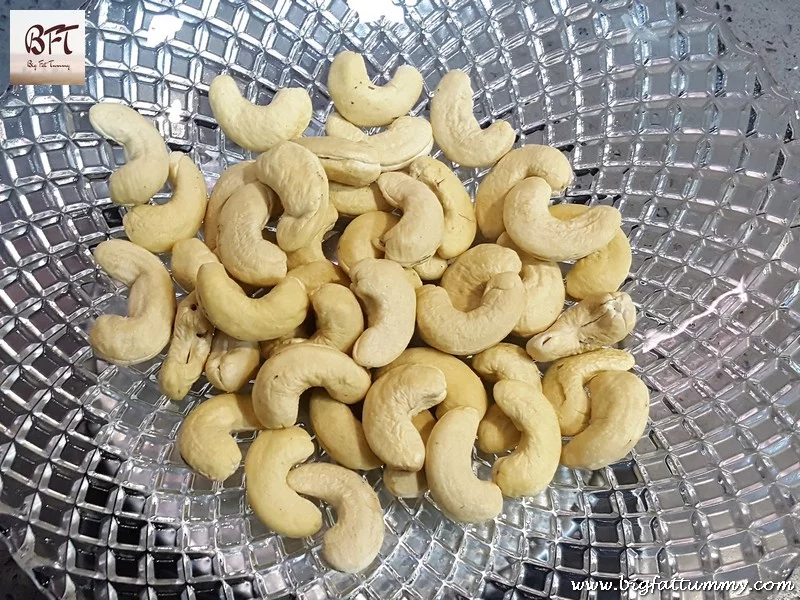 Step 1: Powder the cashew nuts and transfer to a non-stick pan. Add the powdered sugar and warm milk and mix well so that there are not lumps left.
Step 2: Switch on the heat to medium low and cook stirring continuously to avoid formation of lumps.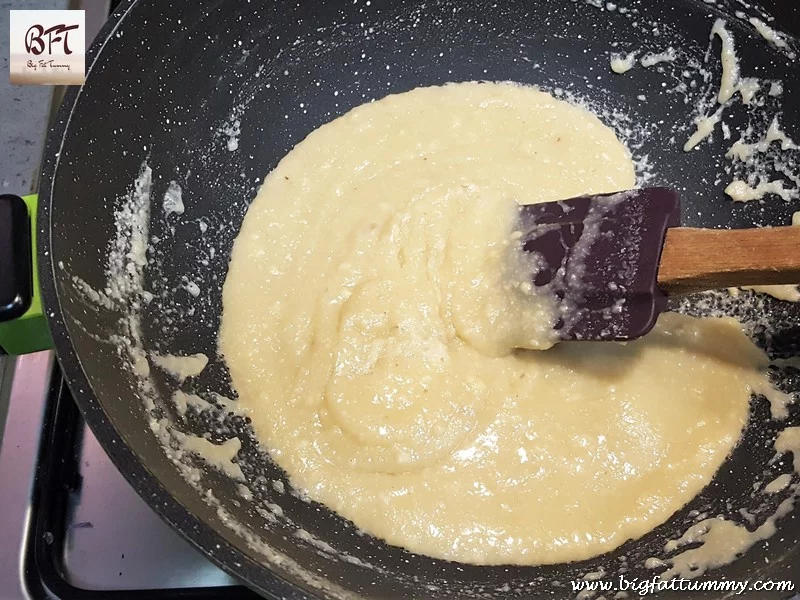 Step 3: Once the mixture starts forming a blob, add the butter, vanilla essence and the food colour. Keep stirring till it leaves the sides of the pan.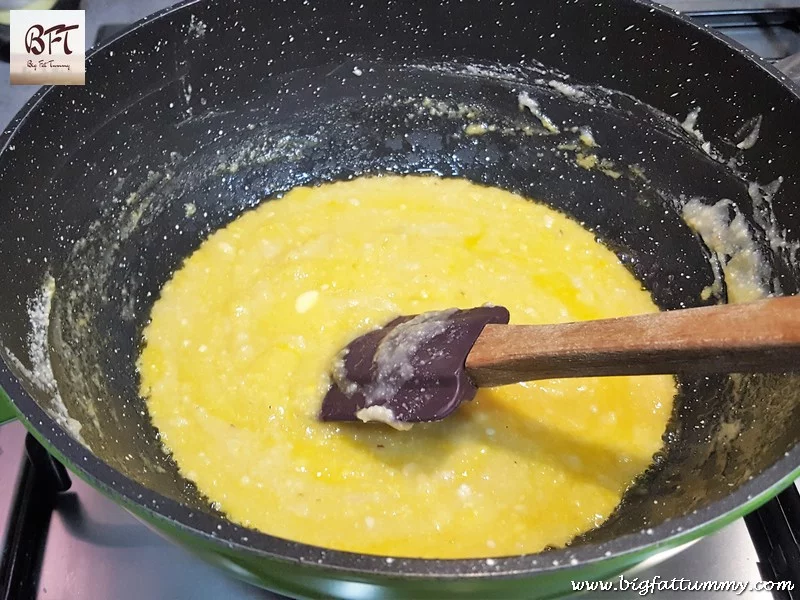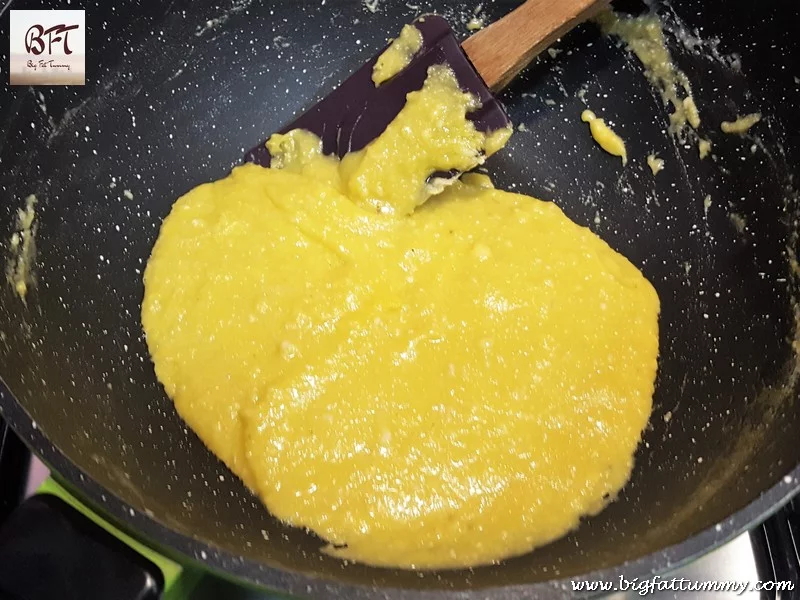 Step 4: Remove from the pan and spread on a greased thali. Keep aside to cool for an hour at least. Then cut into diamond shapes and leave the pieces to dry overnight.
Note:
You can also use salted butter.
The quantity show in the pictures is half of the quantity mentioned here.