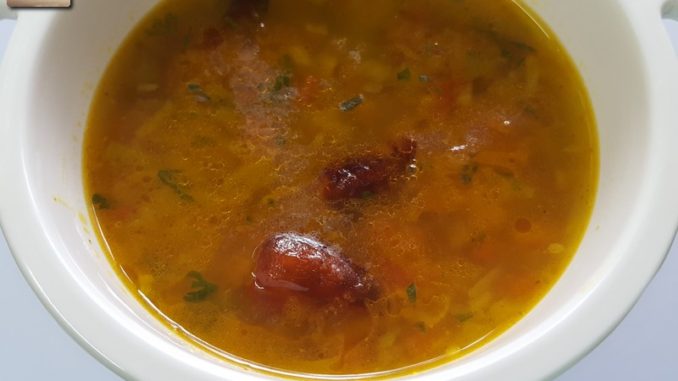 The lentil broth is very popular in India. It is high in protein and easy to digest. Most vegetarians will have this on their daily menu. For us non-vegetarians, toor dal tadka is what we cook when we want something simple and easy on the stomach. We just pour some over rice and relish it with some spicy tangy pickle.
Serves: A Family of Four
Prep. Time: 20 Mins.
Cooking Time: 30 to 35 Mins.
Ingredients:
Toor Dal [pigeon peas] – ½ cup
Onion (finely chopped) – 1 medium
Tomato (finely chopped) – 1 big
Green Chilly (finely chopped) – 1 to 2
Turmeric Powder – 1 tsp.
Corriander Powder – 1 tsp.
Red Chilly Powder – ½ tsp.
Stock Cube – 1 small
Oil – 1 tbsp.
Salt – 1 ½ tsp. or to taste
For the Tadka (tempering):
Garlic (finely chopped) – 5 cloves
Curry Leaves – 4 to 5
Dry Red Chillies – 2
Cumin Seeds – ½ tsp.
Hing [asafoetida] – a pinch
Ghee [clarified butter] – 1 tbsp.
Step 1: Soak the dal in water for 15 minutes. Drain and add to a pressure cooker with 1 tsp. salt, ½ tsp. turmeric powder and 400 ml. water. Cook on medium heat till one whistle. Thereafter, turn off the heat and keep aside without opening the lid.
Step 2: In another pan / vessel, heat 1 tbsp. oil and add the green chillies and onion. Sauté for a minute on medium heat. Add the corriander powder, chilly powder and remaining turmeric powder and sauté for another minute.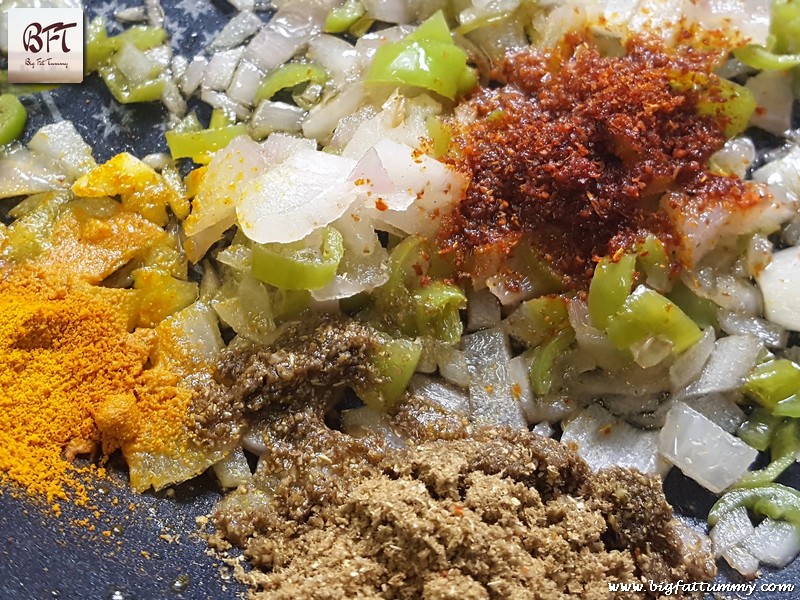 Step 3: Add the chopped tomato and fry well till it loses its form and oil oozes from the masalas. (add 2 to 3 tbsp. of water if the mixture sticks to the pan)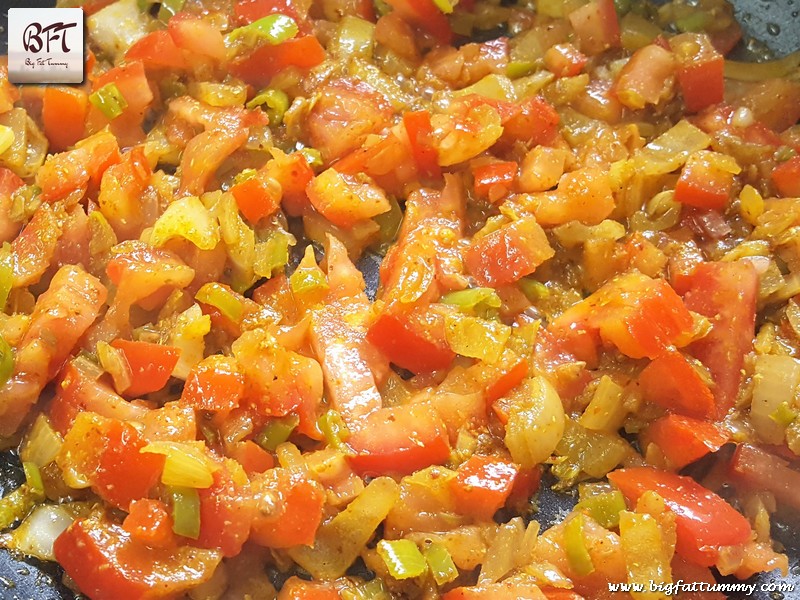 Step 4: Add the boiled dal to the mixture, without discarding the liquid, add the stock cube, ¼ to ½ cup warm water and let it come to a boil on low heat.
Step 5: Meanwhile, in a tadka pan, heat the ghee and add the cumin seeds. Once it starts spluttering add all the other ingredients for the tadka into the pan. Sauté for a few seconds on low heat taking care that the ingredients do not burn out.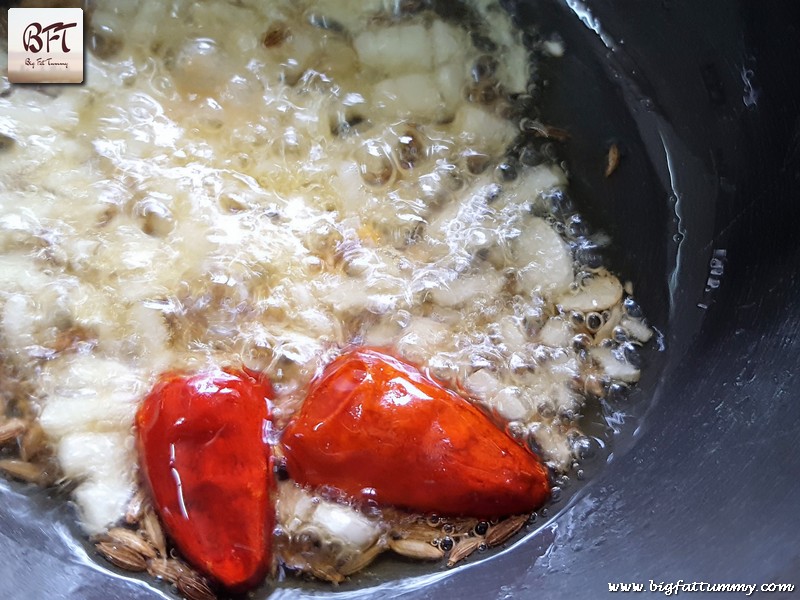 Step 6: Add the tempering to the dal and cover with a lid immediately. Let it rest covered for 15 to 20 minutes till all the flavours of the tempering are infused with the dal.