Dodol is a Goan sweet prepared at Christmas. It is traditionally prepared with rice flour. However, this version uses finger Millet which is full of natural goodness. The cooking time is reduced because of the ragi and the Goan ragi dodol is also soft and glossy. (For the regular Dodol, click here)
Serves: 6 to 8 persons
Prep. Time: Overnight Soaking + 45 Mins. (grinding and straining)
Cooking Time: 45 to 50 Mins. (active)
Ingredients:
Ragi / Nachni (finger millet) – 200 gms.
Coconuts (scrapped) – 2 (approx. 4 ½ cups)
Black Palm Jaggery (grated) – 300 gms.
White Sugarcane Jaggery (grated) – 200 gms.
Pure Ghee – 3 tbsp.
Cardamom Powder – ¾ to 1 tbsp.
Cashew Nuts (broken into small pieces) – 100 gms.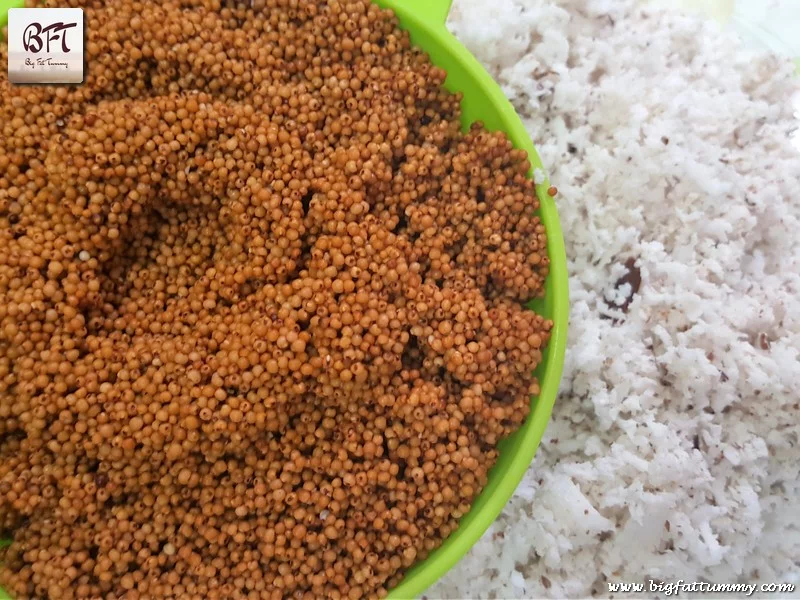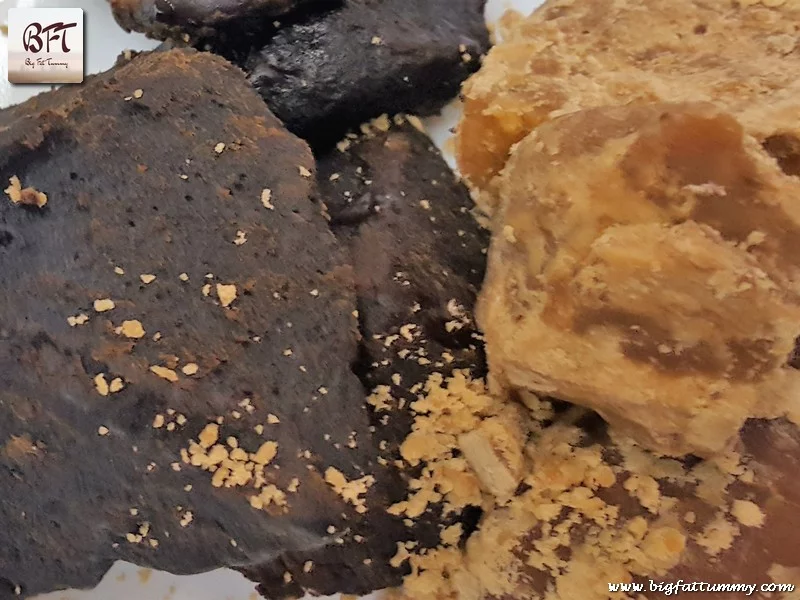 Step 1: Soak the ragi overnight in sufficient water.
Step 2: Add the drained ragi and coconut to a grinder and grind it to a fine paste using 4 cups of water.
Step 3: Strain the mixture using a fine mesh sieve (soup strainer) or a muslin cloth. Add the grated jaggery to the strained mixture and mix well till the jaggery dissolves. Strain again, using a fine sieve or muslin cloth.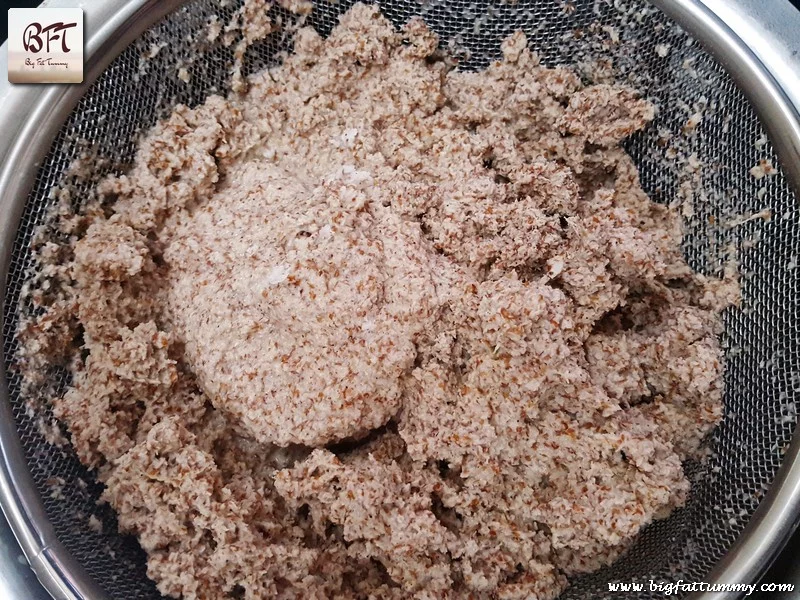 Step 4: Place the strained mixture in a non-stick pan on medium heat. Add the ghee, cardamom powder and cashew nuts. Use a wooden spoon and stir continuously. As you continue stirring, the mixture will start getting dark, thick and glossy. Keep stirring for 40 to 45 minutes till the mixture starts leaving the sides of the pan, comes together as a glossy mass.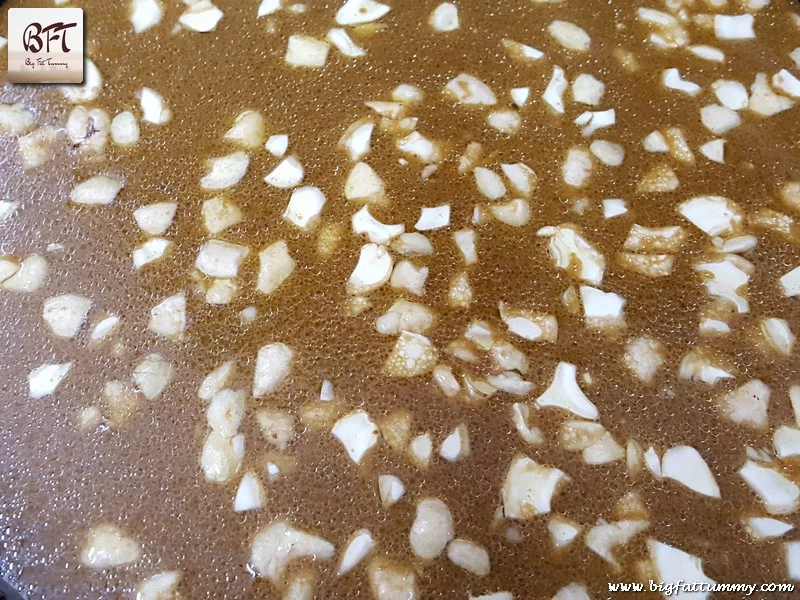 Step 5: Transfer the cooked mixture into a greased tray (9 x 11 inch). Let it cool completely before you attempt to slice it.
Tips:
I used an electric table top stone grinder to grind the ingredients. This does not heat the ingredients during the process of grinding. You can use a regular mixer-grinder but do it in intervals so that you do not heat the ingredients.
Always use a wooden spoon to cook/stir. Cook on medium heat and keep stirring till the end or else it will stick to the bottom and burn.
To get neat slices, dip the knife in hot water, wipe and slice. Repeat after every cut.
Refrigerate and serve the next day for a better texture. You can serve it cold or warm it for a few seconds in the microwave.