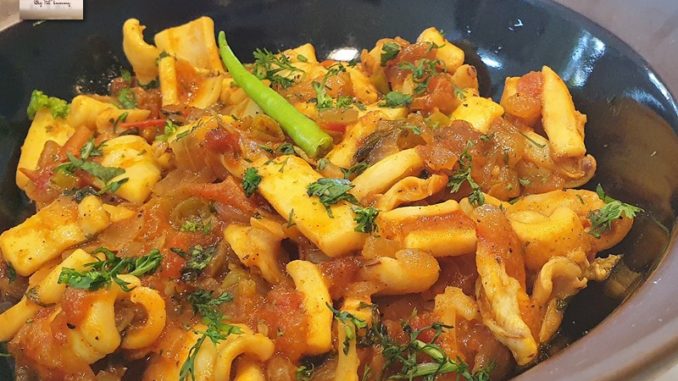 This is a home style Goan Squid Chilly Fry preparation. (For a Hotel Style Goan Squid Chilly Fry, click here) The making of this Squid Chilly Fry will hardly take any time and uses a few ingredients. It can be served as an appetiser or a side.
Serves: 4 to 6 Persons
Prep. Time: 15 Mins. + Marination
Cooking Time: 16 to 18 Mins.
Ingredients:
Squids (cleaned, cut into cubes) – 400 gms
Onions (finely chopped) – 2 medium
Tomato (chopped) – 1 large
Green Chillies (chopped) – 2 to 3
Green Corriander (chopped) – 1 tbsp.
Pepper Powder – ½ tsp.
Turmeric Powder – ¼ tsp.
Goan Bancal Sauce Or Worcestershire Sauce – 1 tbsp.
Lime – ½
Oil – 2 tbsp.
Salt – ½ tsp. or to taste
Step 1: Apply ½ tsp. salt, juice of the lime and turmeric powder to the cleaned and cubed squids and keep aside for 15 minutes (see note below).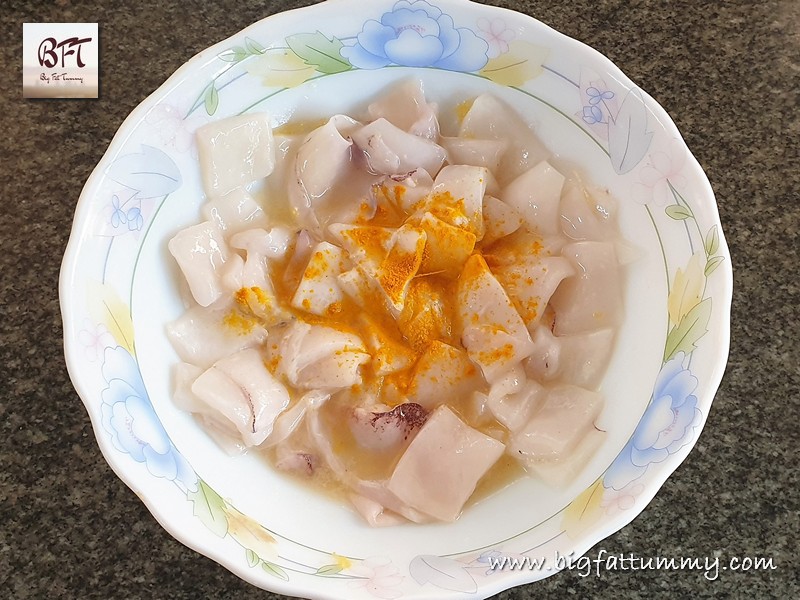 Step 2: Heat 2 tbsp. oil in a pan and sauté the onions till translucent on medium heat.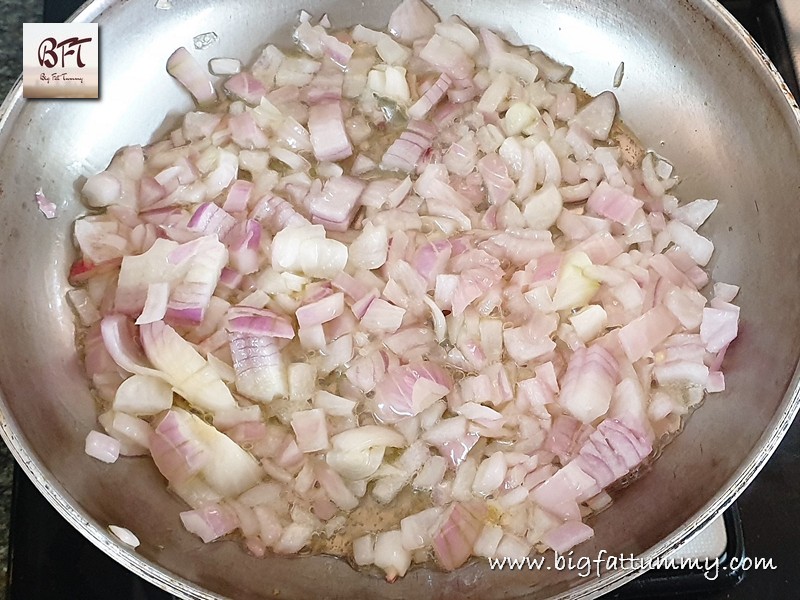 Step 3: Add the green chillies and saute for a minute. Then add the tomatoes and saute on medium heat for 3 to 4 minutes till soft.
Step 4: Lower the heat and add the pepper powder. Give it a mix.
Step 5: Now add the Bancal Sauce and the squids and give it a mix. Cook covered on low heat for a minute.
Step 6: Finally, add 2 tbsp. hot water and the green corriander and cook covered for another 4 to 5 minutes.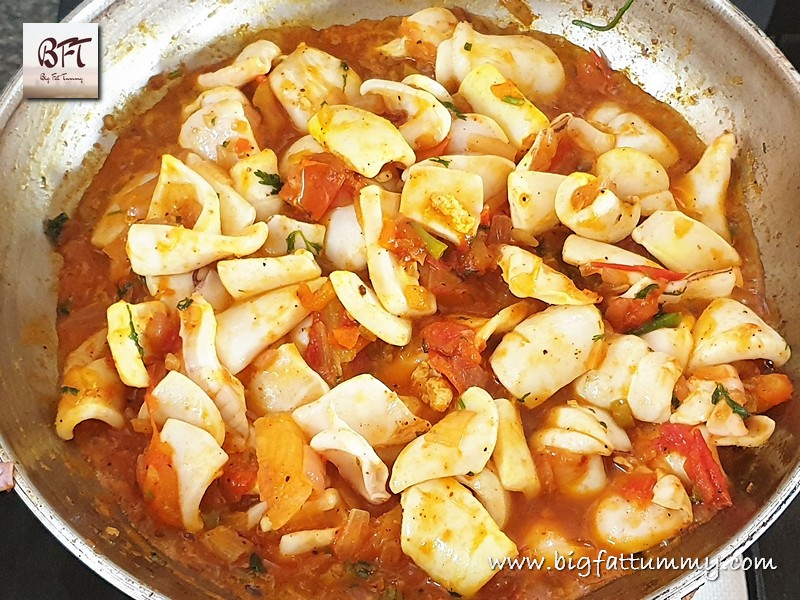 Note:
I have not added Ginger-Garlic paste in this prep. You can add ½ tsp. to marinate.
This recipe was cooked and clicked at 'Lianne's Apartment', Betalbatim, Goa. Thank you Lianne Dias Valadares for the use of your kitchen.