The child living inside each one of us just cannot resist the Tooti Frooti / Tutti Fruti Cake. Almost everyone's favourite, the cake is made with Tutti Fruti. This as you may know, is candied raw papaya and is used in cakes, biscuits and ice-creams. The Tutti Fruti cake is good as a tea time snack or as a tiffin filler for your kids at school ( For easy tutti frutti muffins, click here or for an eggless tutti fruti cake click here )
Serves: 10 to 12 Slices
Prep. Time: 25 Mins.
Baking Time: 35 to 40 Mins.
Ingredients:
Tutti Fruti – 100 gms
Self-raising Flour – 150 gms + 2 tbsp.
Eggs – 3
Powdered Sugar – 125 gms
Baking Powder – 1 tsp.
Milk (at room temp.) – 3 to 4 tbsp.
Butter (salted – at room temp.) – 150 gms
Vanilla Essence – ½ tsp.
Step 1: Grease the base and sides of a 6 x 6 or 8 x 8 inch baking pan and keep ready.
Step 2: Take the tutti fruit in a bowl and add 2 tbsp. of the self-raising flour. Mix and keep aside. Sieve the rest of the flour with the baking powder and keep aside separately.
Step 3: Set the oven to pre-heat at 200° C.
Step 4: Using a stand mixer or electric beater, beat the butter and sugar until it turns pale and creamy (use a pinch of salt if using unsalted butter).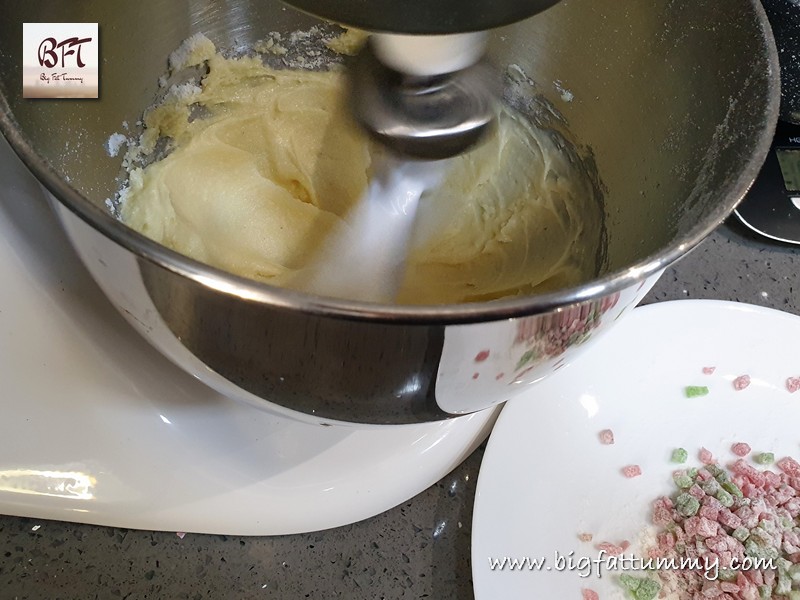 Step 5: Next add the eggs one at a time and beat for a couple of minutes after each addition.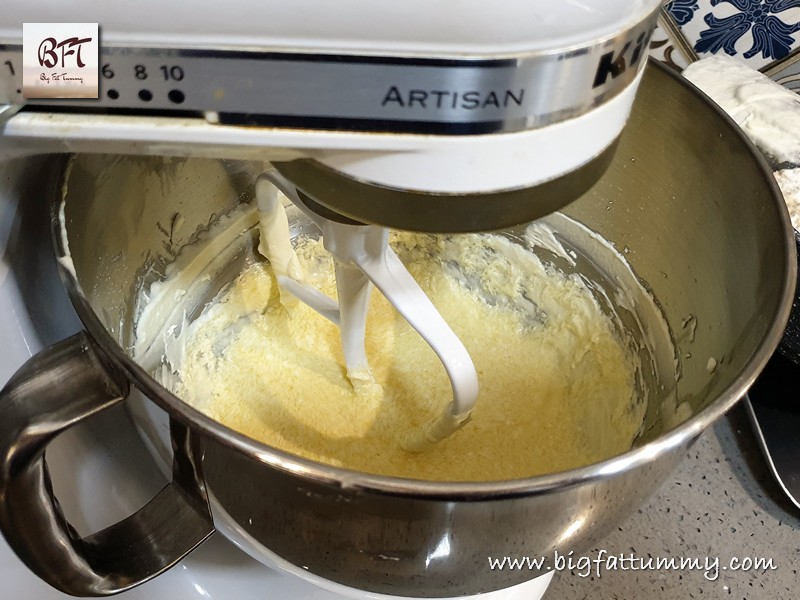 Step 6: Take the bowl with the batter and add the vanilla essence and mix with a wire whisk. Then add half the flour and whisk again with the wire whisk. Repeat with the remaining flour.
Step 7: Add the milk and mix in.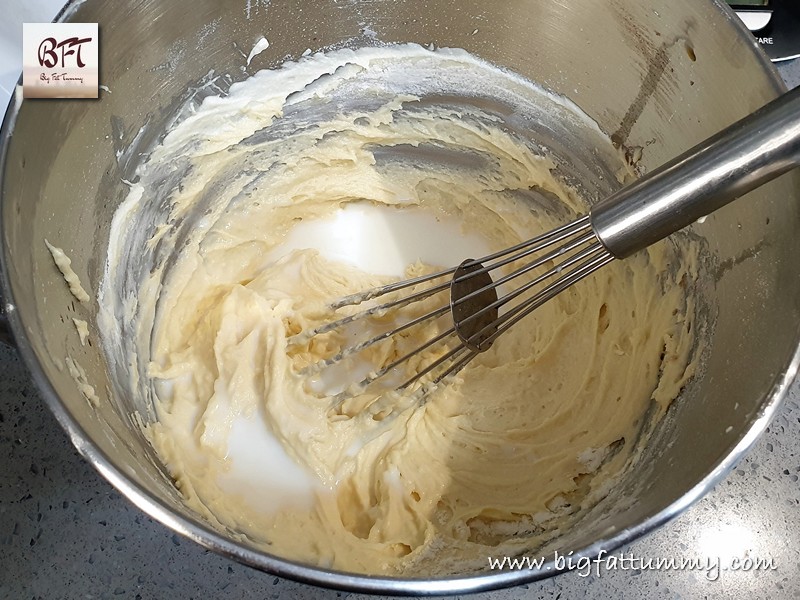 Step 8: Sieve the flour coated tutti fruit to remove extra flour and add to the batter. Mix in. (this is an important step and be sure to coat the tutti fruit with flour).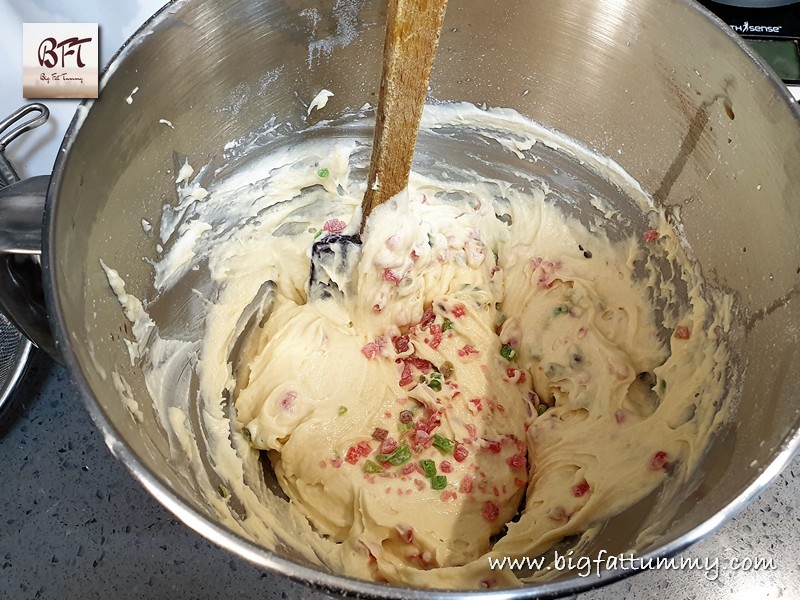 Step 9: Pour the batter into the baking dish and spread evenly. Tap the dish to remove any trapped air.
Step 10: Place the baking dish in the oven, close and set the temperature to 170° C (important). Bake for 35 to 40 minutes (depending on the type of oven you use). At the end of the time period, use a wooden skewer or a narrow knife and insert into the cake. If it comes out clean, your cake is baked. Else bake for 5 more minutes.
Step 11: Remove the cake out of the oven and demold. Allow to cool on a wire rack. Slice and serve when cooled.