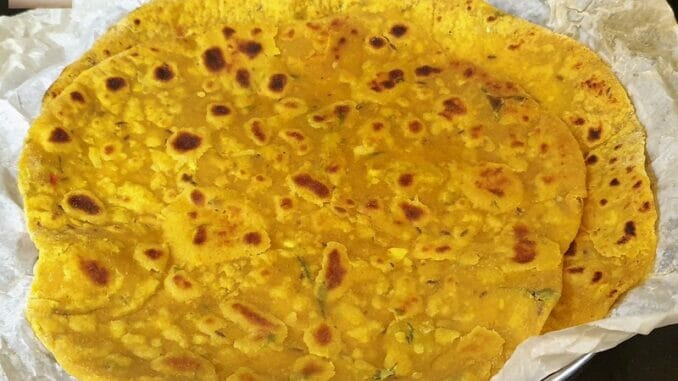 The Dal Chapatis are made with wheat flour and left-over cooked dal. I mostly cook this masoor dal (click here) and unintentionally there is always some of the dal that is left over. I use this dal to make the Dal Chapatis. It's pretty simple and you can use this recipe for chapatis (click here) for reference. [This recipe was shared to me by my friend Deborah Mascarenhas from the Mad House Balcao a long time ago (click here to know more)]
Yield: 10 to 12
Prep. Time: 15 Mins. + Standing
Cooking Time: 30 Mins.
Ingredients:
[ Standard Measure: 1 cup = 250 ml ]
Leftover Cooked Dal – as needed (1 cup)
Atta [Wheat Flour] – as needed
Ghee / Oil – as needed (for roasting)
Step 1:     Take the dal in a bowl and keep adding dry wheat flour and mix with a fork till rough dough is formed. Then knead with your hand till a soft dough is formed. Leave aside for 15 minutes.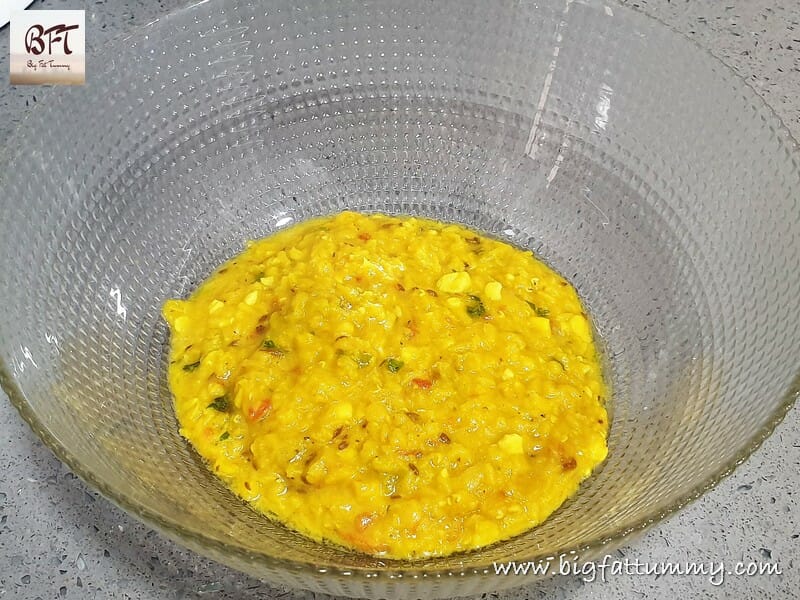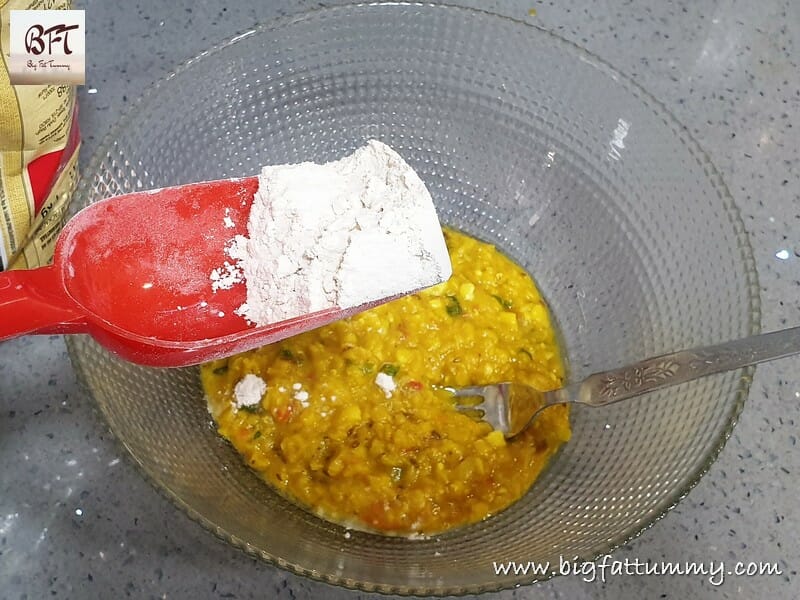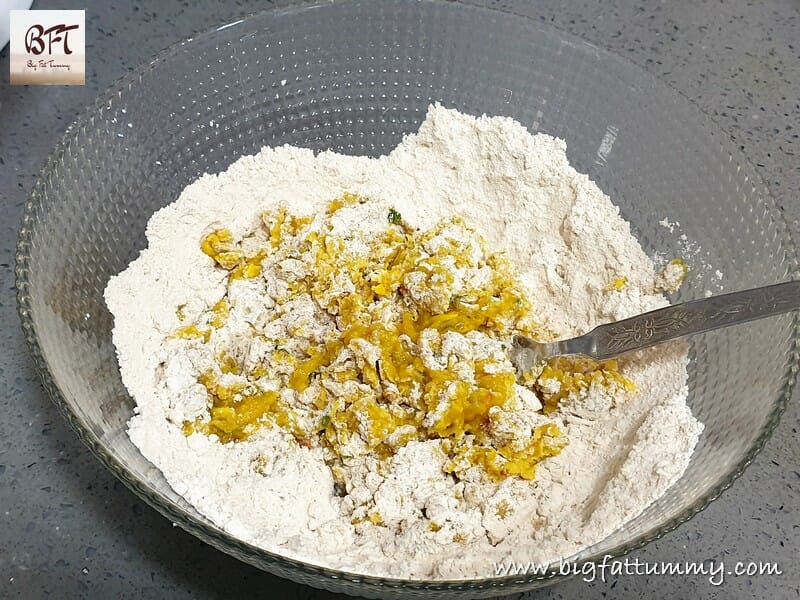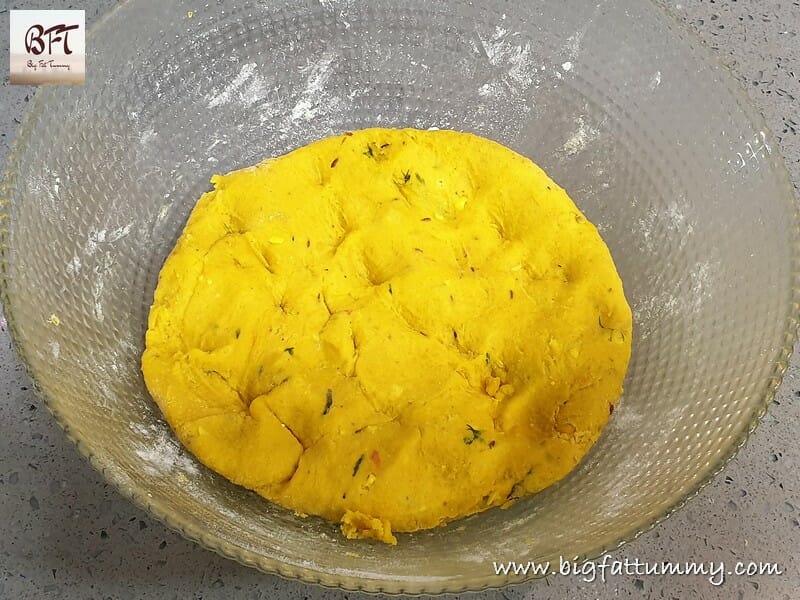 Step 2:     Divide the dough into 5 to 6 portions (for 1 cup of dal) and roll each portion into a ball (depending on the thickness of the dal chapatti you want).
Step 4:     Take some dry flour in a bowl. Take a ball of dough and dip in the dry flour and press to flatten. Then place the flattened dough ball on a rolling board or clean platform and roll out so that the dough flattens and spreads evenly (dip in the dry flour or sprinkle some dry flour in between to avoid the dough sticking to the board or pin).
Step 5:     Place a griddle on heat and when hot place the rolled dough / chapatti onto it. When you see bubbles forming, turn it over and lower the heat. Smear some ghee/oil and continue cooking whilst turning them over every few seconds and dabbing with flat spatula till well roasted.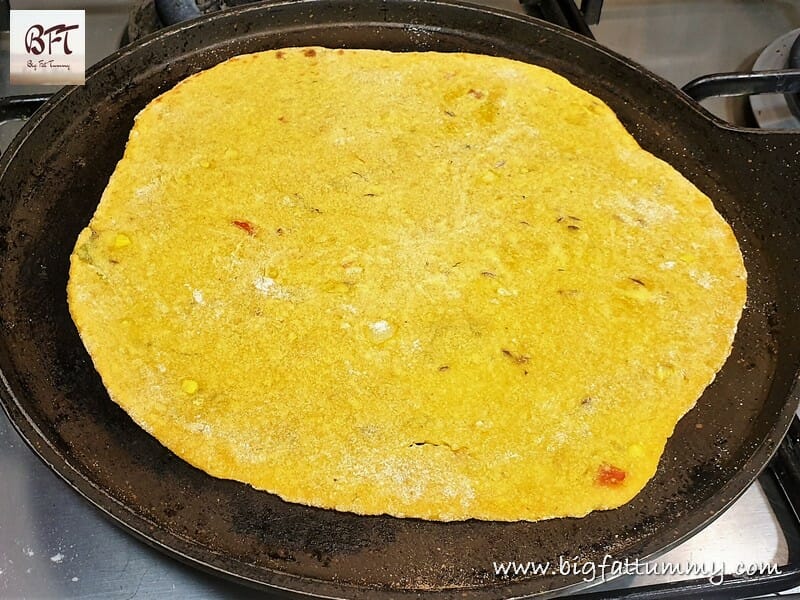 Serve hot plain or with some pickle.