Goa is fortunate to have bountiful seafood produce. Seafood is thus a staple food of all Goans. Prawns are loved by people of all ethnicity's. Prawns feature on the menu of all non-vegetarian restaurants irrespective of class, specially along the coast of India. From fiery preparations in Andhra and Tamil Nadu, to flavoursome preparations in Kerala, one can find numerous variations of this dish. This Goan Prawn Chilly Fry however is more balanced, uses less spices and lets the prawn be the hero of the dish.
Serves : 3 persons
Prep. Time : 30 Min.
Cooking Time : 20 Min.
Ingredients:
Prawns (small or medium sized, shelled and deveined) – 250 gms.
Onions (sliced) – 4 medium
Green Chillies (cut slanted) – 3 to 4
Garlic (chopped finely) – 6 cloves
Turmeric Powder – 1 tsp.
Black Pepper Powder – 1 tsp.
Cumin Seed Powder – ½ tsp.
Capsicum (finely sliced or cubed) – 1 (optional)
Juice of 1 Lime
Green Corriander (finely chopped) – 1 tbsp.
Oil – 3 tbsp.
A pinch of sugar
Salt – 1 tsp. or to taste
Step 1: Marinate the prawns with the lime juice, ½ tsp. salt, ¼ tsp. turmeric and ½ teaspoon of black pepper powder for 20 minutes.
Step 2: Heat 1 tbsp. oil in a frying pan. Add the marinated prawns and sauté for a minute on medium heat. Drain and keep aside.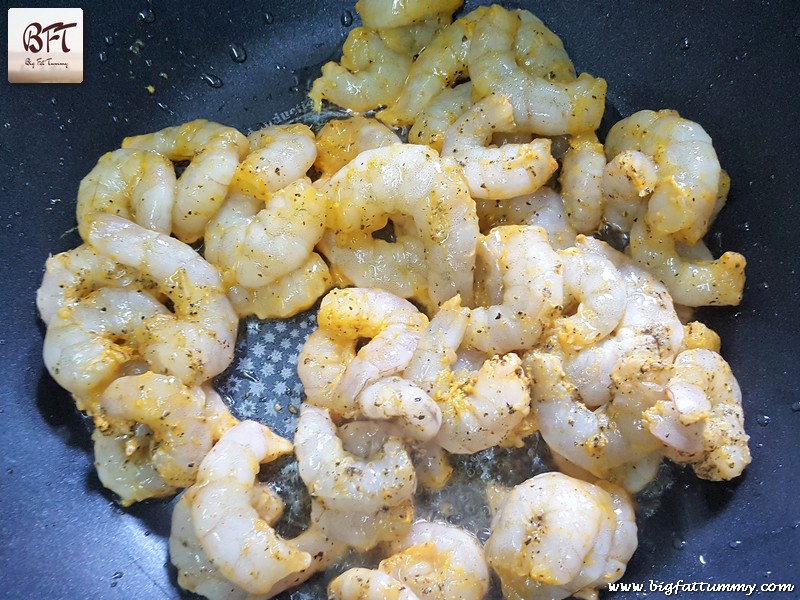 Step 3: In the same pan add the remaining oil. Sauté the garlic for a minute, add the onions and the remaining turmeric powder and sauté for 3-4 minutes until translucent.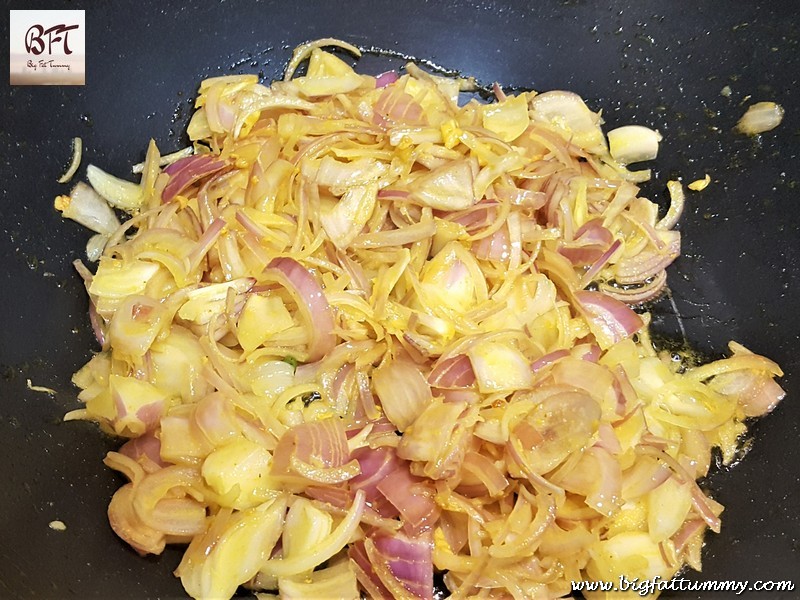 Step 4: Add the green chillies and mix for a minute. Add the prawns, capsicum, remaining pepper, cumin seed powder, ¼ tsp. turmeric, sugar, salt and stir fry for 3 to 4 minutes, turn off the heat and garnish with coriander leaves.
Serve as a side dish. Goes well with Pulao, Goa Pao, chappatis or by itself as a starter.