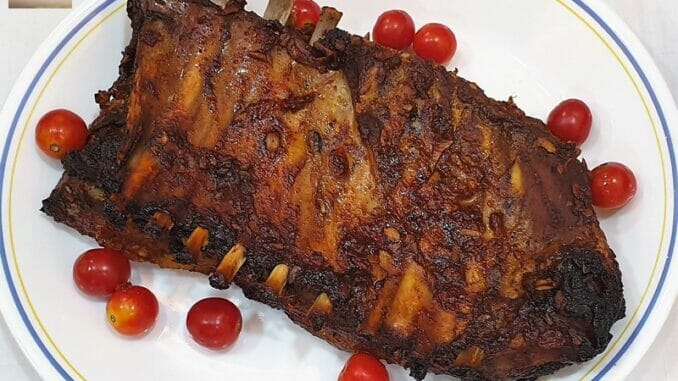 The recipe for the Baked Pork Rib Rack is so simple that I'm sure it will be on your party menu often. It is ideal as a centerpiece of your buffet table. I must point out that we use some honey in this recipe and it is an essential ingredient. Some people have qualms about the use of honey in cooking. There are conflicting views on this. But we have used honey in a few recipes and have not had any undesirable side effects. In fact, the food turns out yum and then it is not often that we eat these preparations.
Prep. Time: 30 Mins + Marination
Cooking Time: 60 to 90 Mins.
Ingredients:
[ Standard Measure: 1 cup = 250 ml ]
Rack of Pork Ribs (skinned) – 2 ½ kg.
For the Marinade:

Ketchup –1 cup
Honey – 1/4 cup
Ginger – 2 ½ inch
Garlic – 25 cloves
Red Chilly Powder – 2 tsp.
Black Pepper Powder – 1 to 2 tsp.
Garam Masala Powder – ½ tsp.

Lime – 2 big
Oil – 2 tbsp.
Salt – 2 tbsp.
Step 1:     Wash the rack of ribs and drain well. Apply the 2 tbsp. of salt and leave overnight in the refrigerator.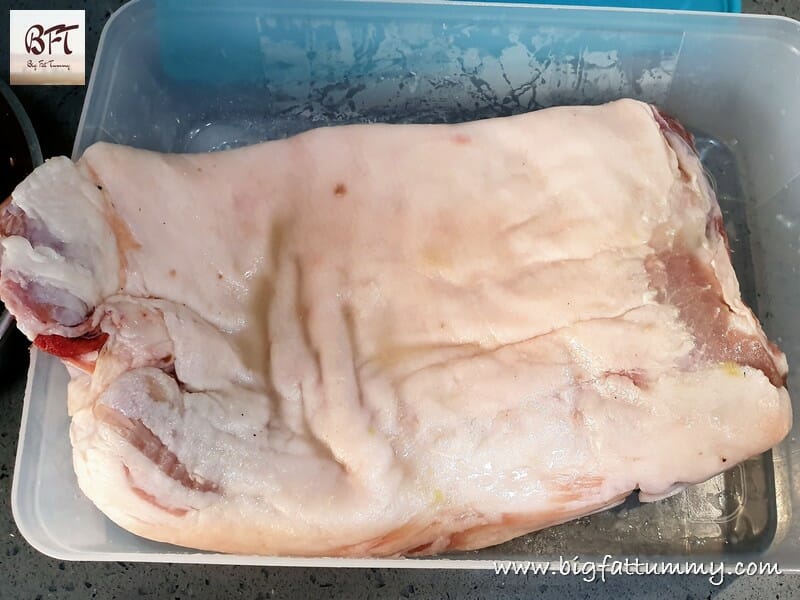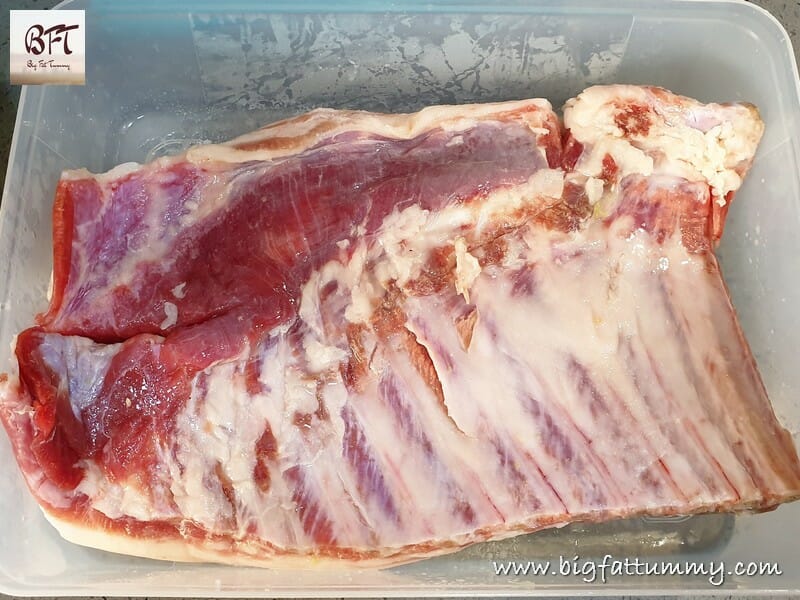 Step 2:     The next day, crush the garlic and ginger to a coarse paste. Then take it in a heavy bottomed vessel and place on heat. Add the ketchup, honey and masala powders and cook on low heat for 5 to 6 minutes till it starts thickening.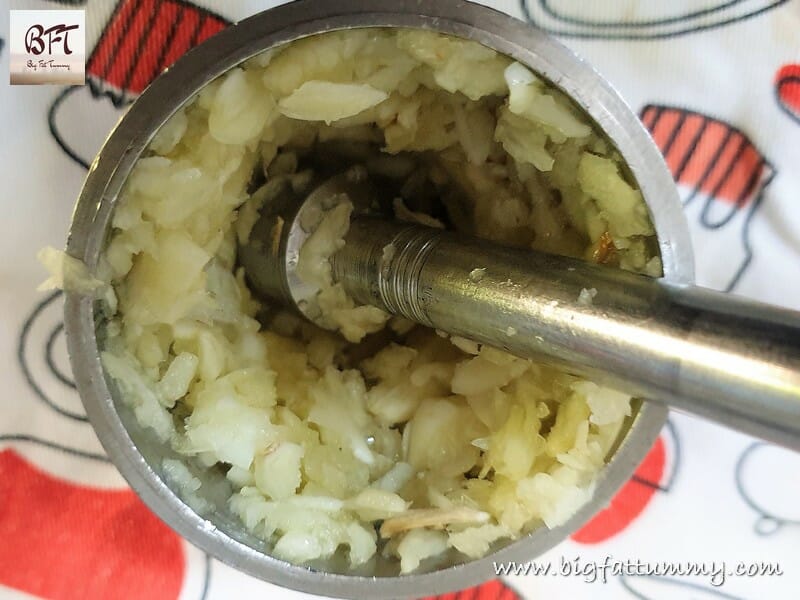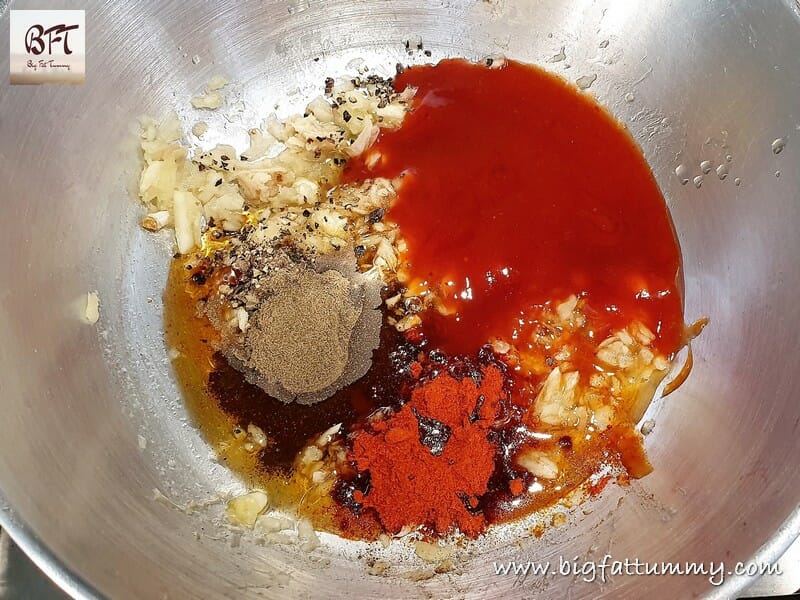 Step 3:     Squeeze in the juice of 1 lime and switch off the heat. Let the marinade cool completely (This can be stored in the refrigerator for upto 2 weeks).
Step 4:     Take the marinade and apply all over to the rib rack. Now again place the rack in the refrigerator for another 48 hours (to marinate).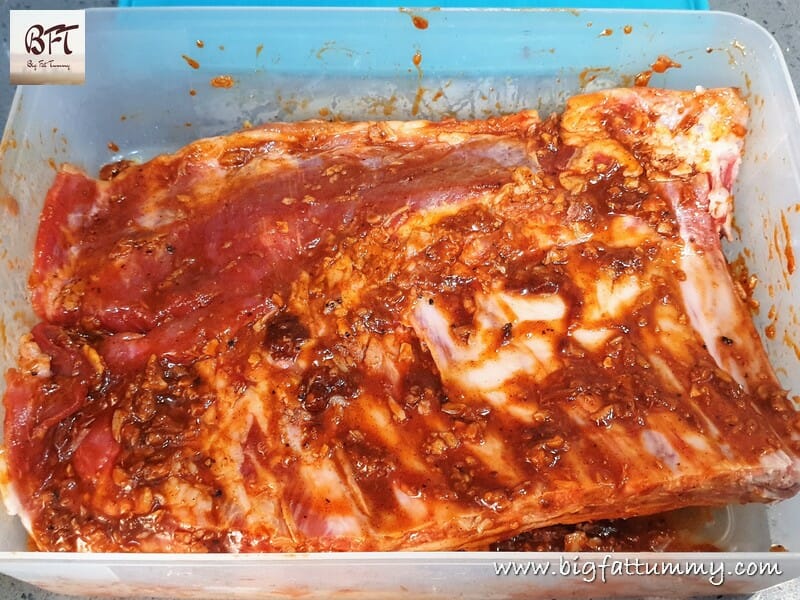 Step 5:     When you want to grill, remove the marinated rib rack and leave outside to bring to room temperature.
Step 6:     Set your oven to preheat to 180° C.
Step 7:     Line a baking tray with foil or parchment paper and place the rib rack on it. Bake at 170° C for 60 to 90 minutes till done (baking time will depend on the cut of meat, thickness, oven type, etc). You will know when the meat leaves the sides of the bone tips. Remove from the oven and cover with foil and leave it to rest for an hour.