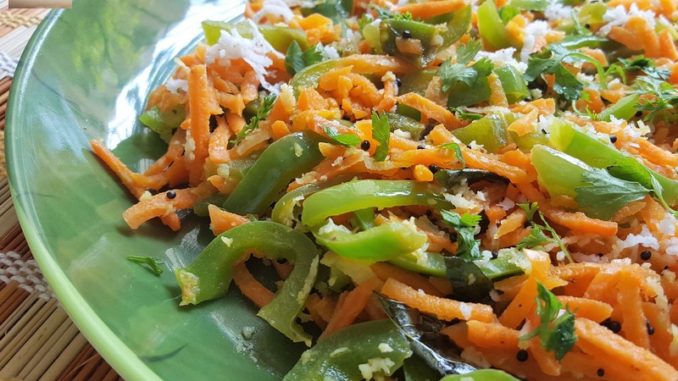 This preparation of Carrot and Capsicum is almost like a warm salad. It makes use of just mustard seeds and some herbs. It's very easy to make. In fact cleaning and cutting the vegetable will take more time unless you use a food processor or vegetable grater. The Carrot and Capsicum is perfect for when you're trying to cut calories or going on a vegetarian diet.
Serves: A Family of Four
Prep. Time: 15 Mins.
Cooking Time: 8 to 10 Mins.
Ingredients:
Carrots (coarsely shredded – see pic) – 2 medium
Capsicum (julienned – see pic) – 2 medium
Green Chillies (coarsely chopped) – 2 to 3
Curry Leaves – 10 to 12
Coconut (grated) – 1 tbsp. or as needed
Corriander Leaves (chopped finely) – 1 tbsp. (optional)
Lime – ½ (optional)
Mustard Seeds – 1 tsp.
Sugar – a pinch
Oil – 1 ½ tbsp..
Salt – ½ tsp. or to taste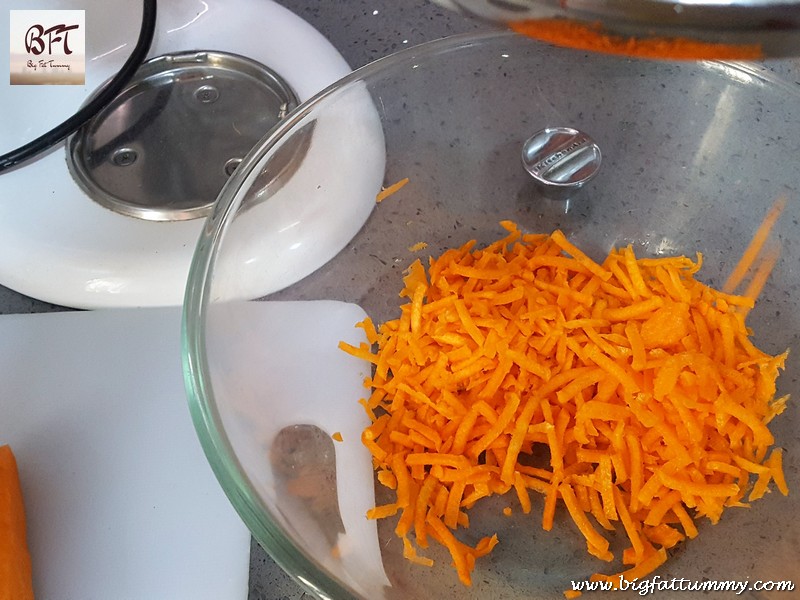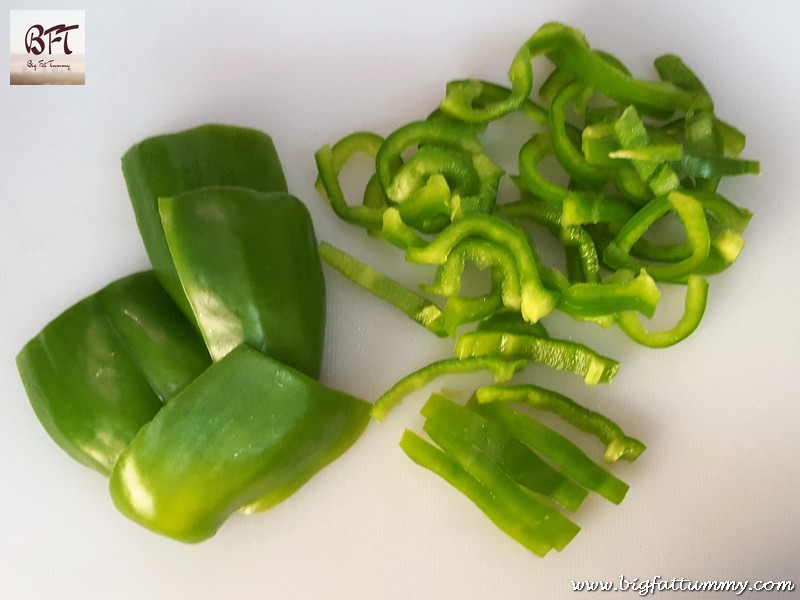 Step 1: Place a pan with the oil on medium heat. When the oil has heated, splutter the mustard seeds and immediately add the curry leaves. Give a quick stir and add the green chillies. Sauté for 20 seconds.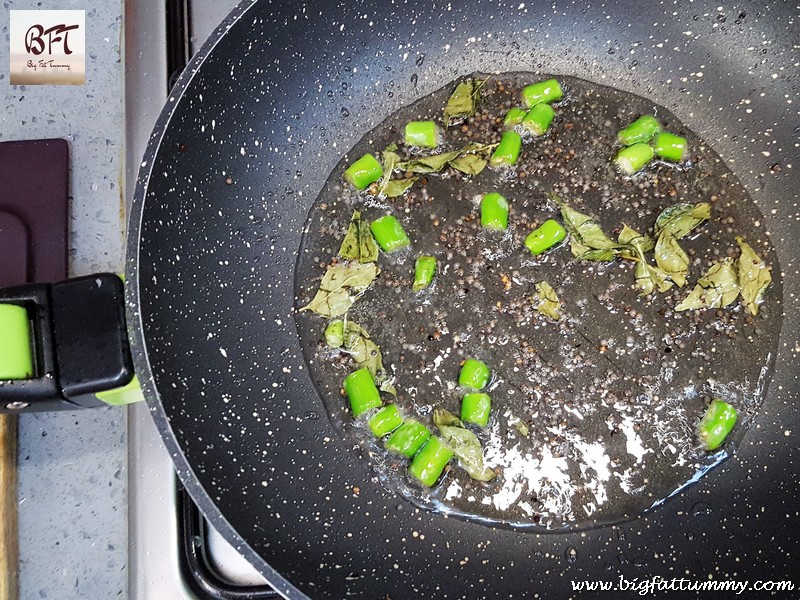 Step 2: Add the carrots and sauté for a minute and thereafter add the capsicum and sauté for another minute.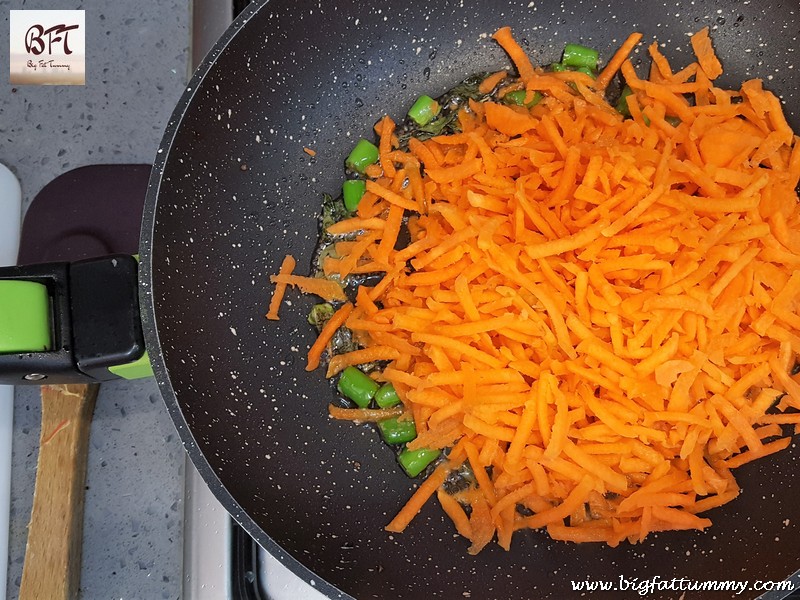 Step 3: Season with salt, a pinch of sugar and cook covered on low heat for 4 to 5 minutes.
Step 4: Later, switch off the heat and squeeze the juice of the lime and give a mix. Sprinkle the coconut and green corriander and give it another quick mix. Serve hot as a side or with chapatis / rotis.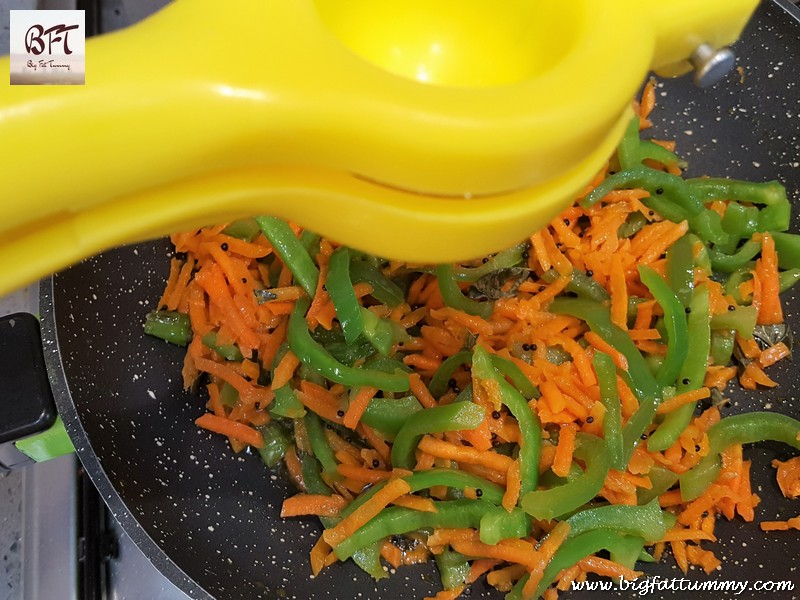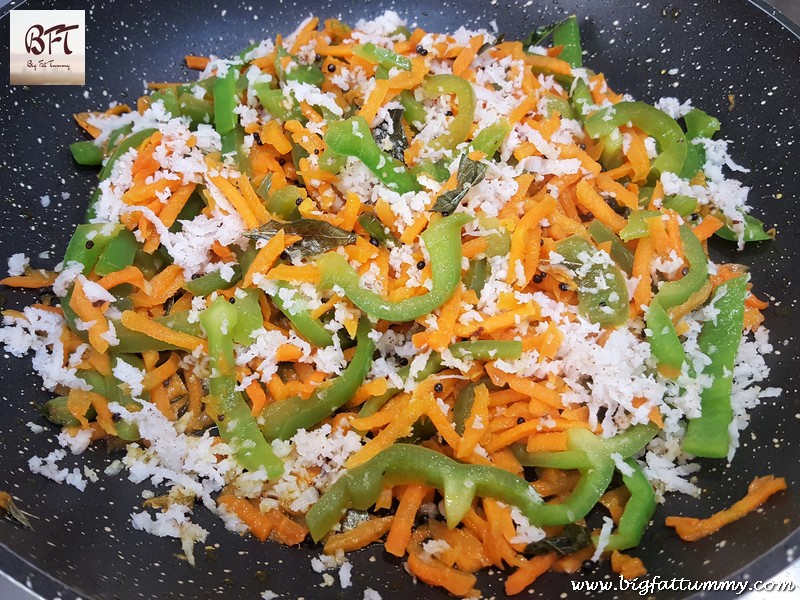 Note:
You could season the vegetable after it is done with some fresh and coarsely ground black pepper.