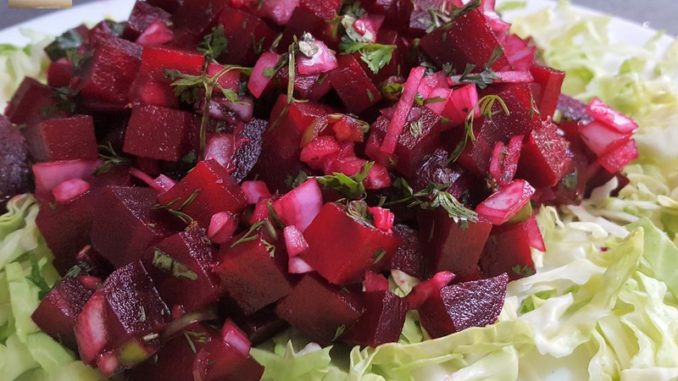 A plain and simple salad to serve as an accompaniment with any of your dishes, the Beetroot Salad is packed with nutrients. You should make beetroot a part of your diet because of all the health benefits it provides. You could use beet root to make a once a week salad like this one or a Beetroot Stir Fry as entailed here or if you have a sweet tooth, you can even make a dessert – a Beetroot Halwa (see here).
Serves: 2 to 4 Persons
Prep. Time: 15 Mins.
Cooking Time: 25 to 30 Mins.
Ingredients:
Beetroot – 300 gms
Onion (finely chopped) – 1 medium
Green Chillies (finely chopped) – 1 to 2
Green Corriander Leaves (chopped finely) – 2 tbsp.
Lime – 1 small
Salt – ¼ tsp. or as needed
Step 1: Wash the beetroots and place in a vessel. Add enough water to the vessel so that the beetroots are covered. Remove the beetroots and keep aside. Place the vessel on heat and bring to a boil. Once it starts boiling, add the beetroots and reduce the heat to medium and boil covered till the beets are cooked (20 to 25 minutes – till you can pierce a fork with ease). Don't overcook. They need to have a crunch but should not be raw. Once done remove from the water and keep aside to cool.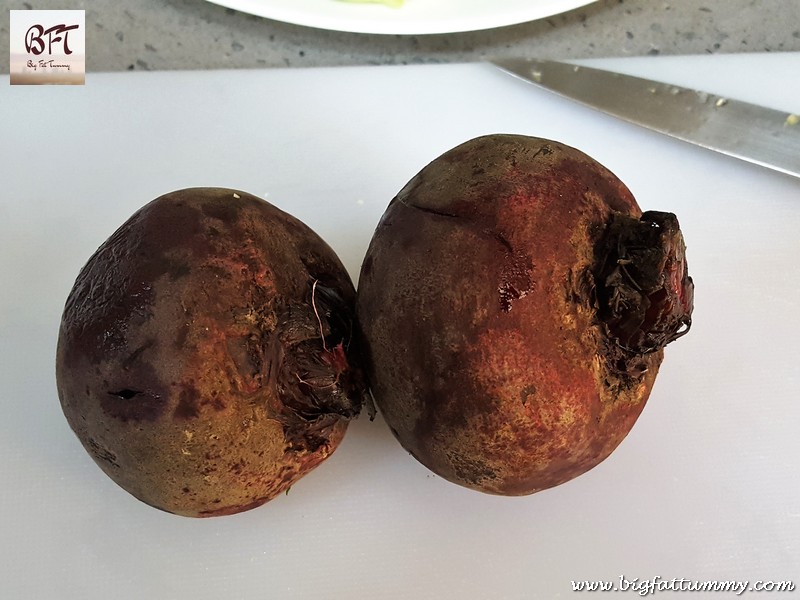 Step 2: Once cooled, slice off the top and bottom of the beetroot and peel off the skin. Cut into small cubes and transfer the cubes to a bowl.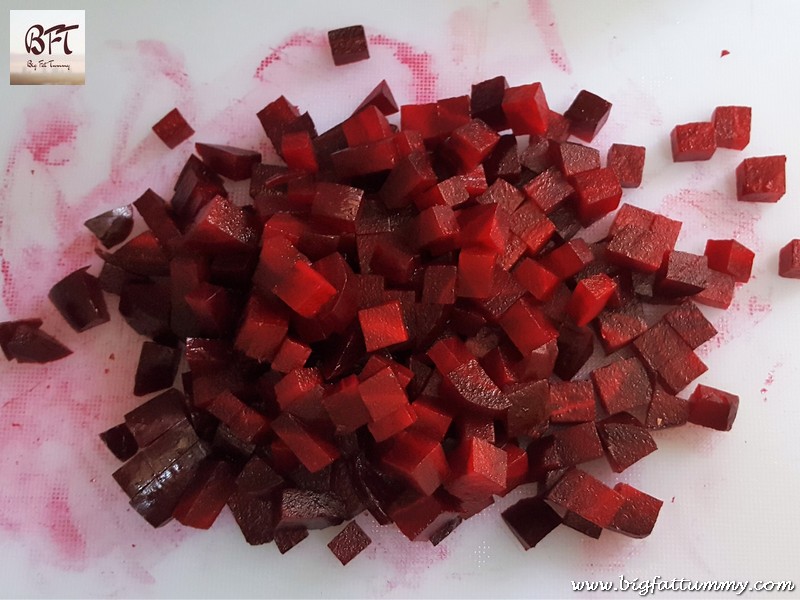 Step 3: Squeeze the juice of the lime onto the beetroot cubes in the bowl. Sprinkle the salt and give a good mix with a spoon. The add the finely chopped green corriander and mix again. The simple and quick salad is ready to serve.