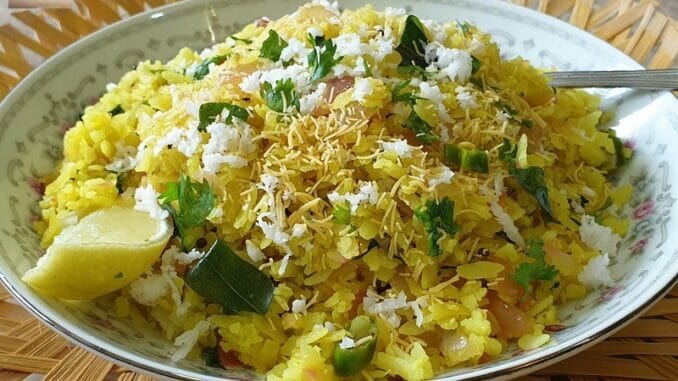 Kanda Poha is a breakfast or a tea time snack popular in western India. It is made with flattened parboiled rice. Poha is prepared both as a sweet or spicy snack. This the spicy version. Poha is rich in iron and healthy carbohydrates and also suitable for diabetics. The snack is very filling and a bowl full at breakfast will keep you full till lunch or dinner without having to binge in between.
Serves: A Family of Four
Prep. Time: 10 Mins.
Cooking Time: 6 to 8 Mins.
Ingredients:
Thick Poha – 300 gms
Onions (chopped fine) – 2 medium
Mustard Seeds (big) – ¾ tsp.
Cumin Seeds – ¾ seeds
Hing – ¼ tsp.
Turmeric Powder – ¾ tsp.
Green Chillies (finely chopped) – 4 to 6
Curry Leaves – 2 small sprigs
Green Corriander (finely chopped) – 3 tbsp.
Coconut (grated) – tbsp. (optional)
Lime Juice – 1 tbsp.
Nylon Sev (fine sev) – as needed (optional)
Sugar – 1 to 2 tsp.
Oil – 4 to 5 tbsp.
Salt – 1 tsp.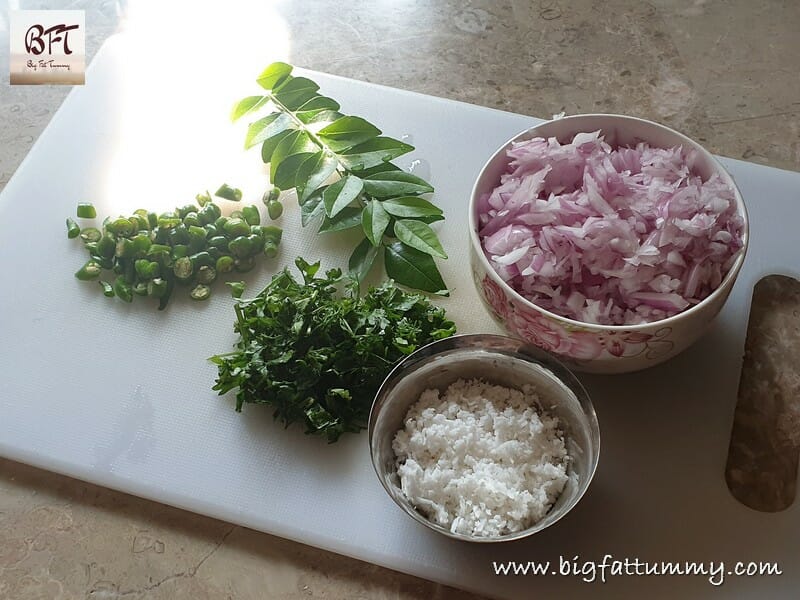 Step 1:     Take the poha in a strainer and sieve to remove any powder. Then place sieve under running water till the poha is wet and then leave aside to drain (the poha will soften).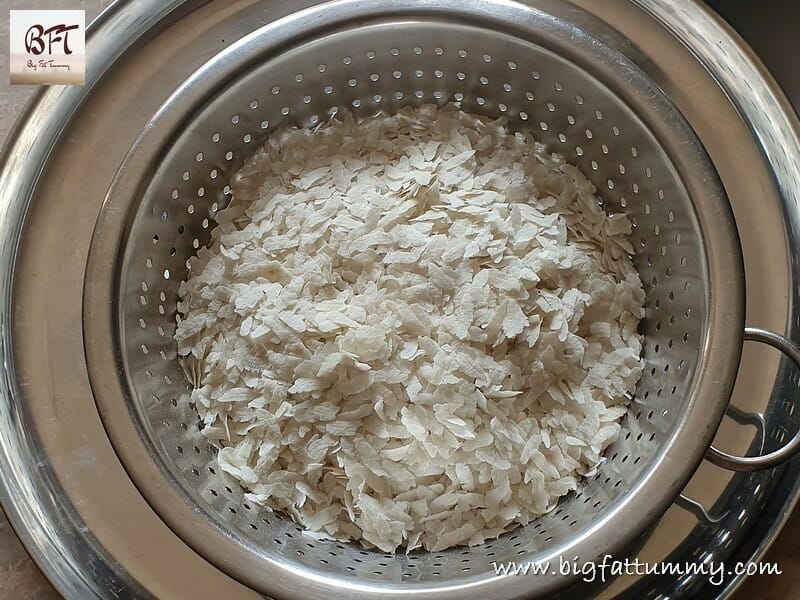 Step 2:     Add the oil to a pan and splutter the mustard seeds. The add the cumin, curry leaves, hing and green chillies and sauté for a minute on low heat.
Step 3:     Now add the onion and sauté for a minute (do not cook the onion took much as we need to keep the crunch). Add 2 tbsp. corriander and sauté for 30 seconds.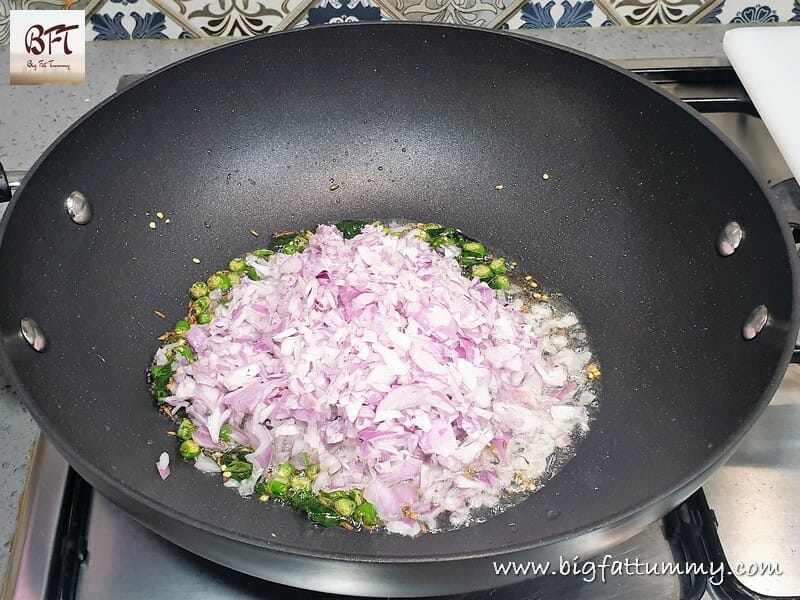 Step 4:     Next add the turmeric and sauté for a few seconds. Add the sugar, salt and lime juice and mix for a minute.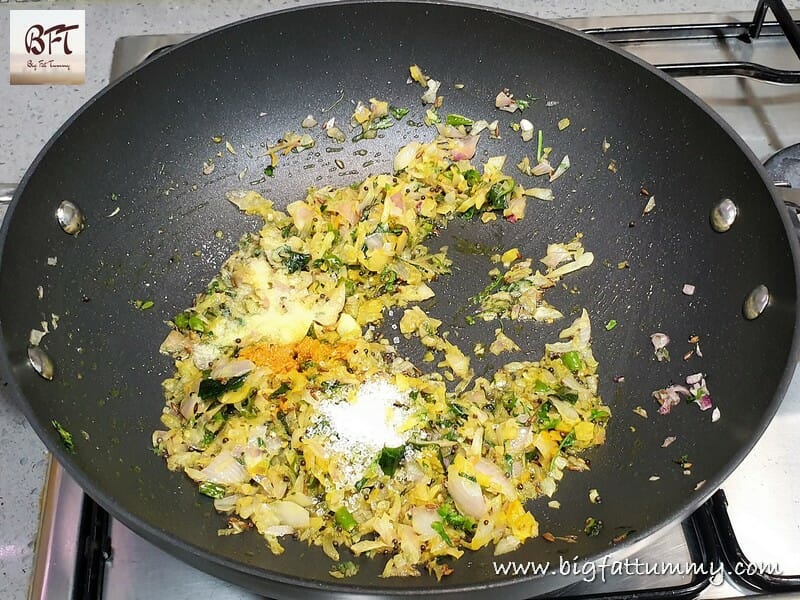 Step 5:     Break lumps if any and then add the soaked poha to the pan. Mix well lightly. Cover and cook for 2 minutes on low heat.
Step 6:     Garnish with remaining green corriander, sev (optional) and coconut (optional). Serve hot with a wedge of lime.
I sometimes like to eat the poha with a sprinkling of sugar.