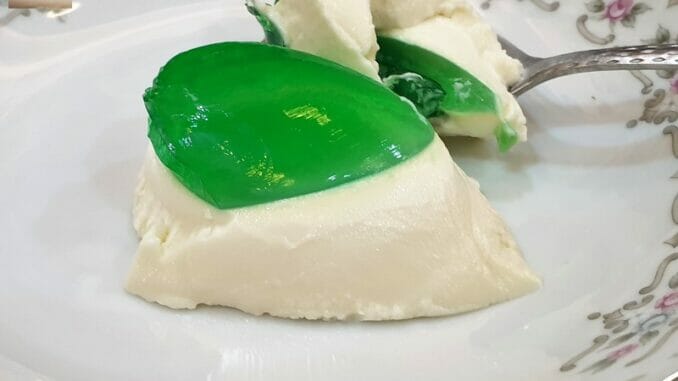 This recipe is derived from a recipe shared by my childhood friend and my bestie, Ms. Miscia D'costa. The name of the recipe, Misu's Dessert, is therefore dedicated to you, my love, Misu. Most of the recipe is as shared. I've only modified the quantity of the gelatin to make it more melt in the mouth and smooth.
Serves: 6 to 8 Persons
Prep. Time: 20 Mins + Setting Time
Cooking Time: 5 Mins
Ingredients:
[ Standard Measure: 1 cup = 250 ml ]
For the Jelly Layer:

A Packet of Jelly – 85 gms

For the Milk Cream Layer:

Fresh Cream – 500 ml
Condensed Milk – 400 gms
Gelatin – 10 gms
Cold Water – ¼ cup
Step 1:     Follow the instruction on the packet of jelly to make the jelly (I've used lime flavour) and make the jelly. Then cool and set it in a glass dish.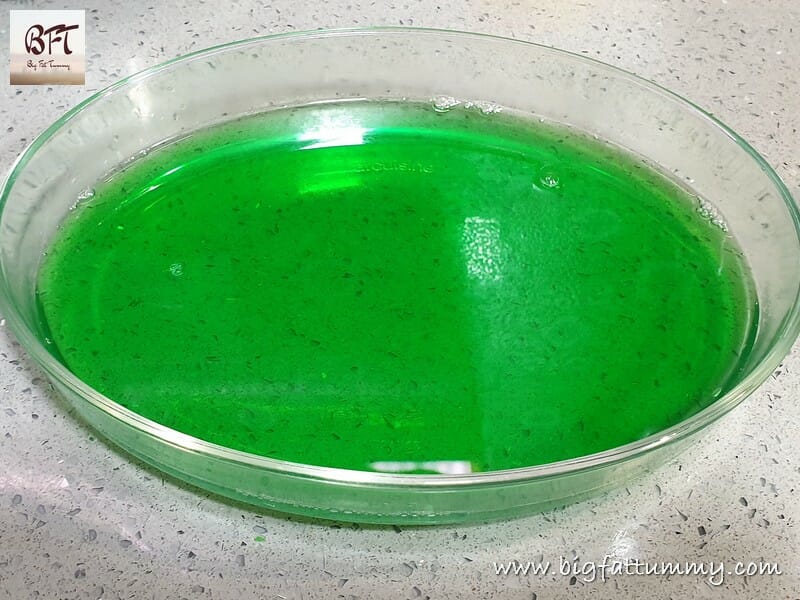 Step 2:     Take the cold water in a bowl and sprinkle the gelatin over it. Let it bloom.
Step 3:     Transfer the milk cream to a big bowl and whisk for 2 to 3 minutes. Then add the condensed milk and mix.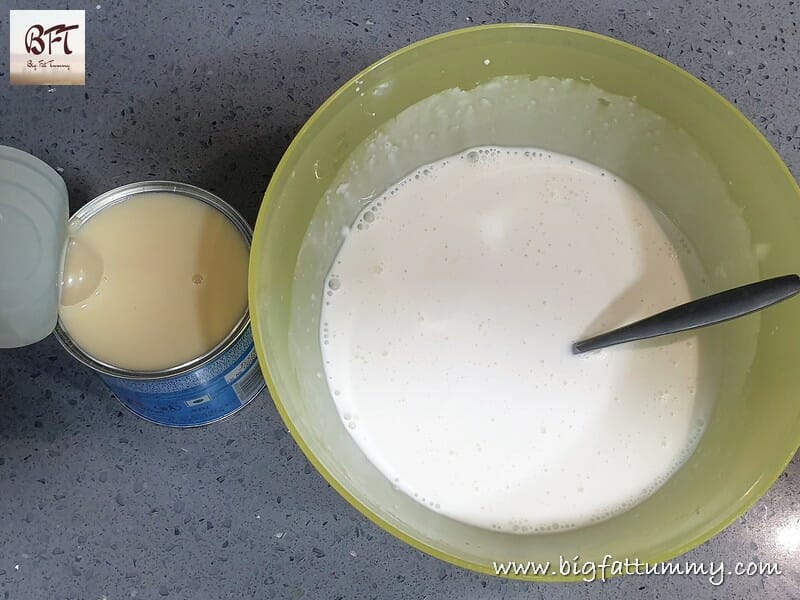 Step 4:     Melt the gelatin using a double boiler (see here for how to make and use a double boiler). The gelatin has to just melt. Do not overheat it as it will stink and go bad (also never heat it on direct flame).
Step 5:     Fold the molten gelatin into the condensed milk – milk cream mixture to mix well.
Step 6:     Pour the mixed milk cream mixture over the set jelly layer. Spread evenly, cover with cling film and refrigerate overnight. Serve chilled.