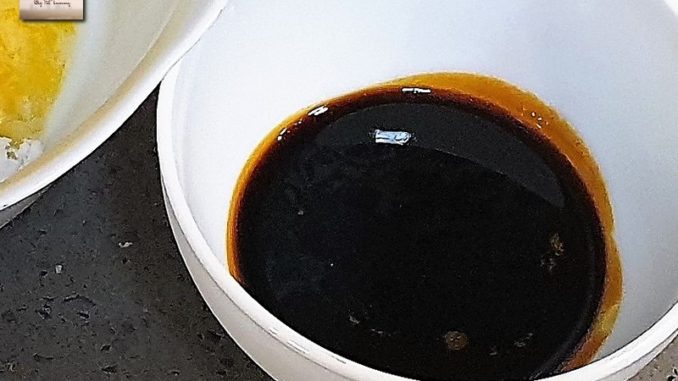 Caramel for Cakes is made to add to cake batter. It adds colour and flavor to cakes, especially plum, and dark coloured cakes. It is also used in the preparation of the Traditional Christmas Cake. It is to be prepared fresh just before you want to make any cake.
Yield – 1 Portion
Prep. Time: 5 Mins
Cooking Time: 10 Mins
Ingredients:
[ Standard Measure : 1 cup = 250 ml ]
Sugar – ½ cup
Water – ¼ cup
Boiling Water – 100 ml
Step 1: Take the sugar and 60 ml water in heavy bottomed pan and place it on low heat.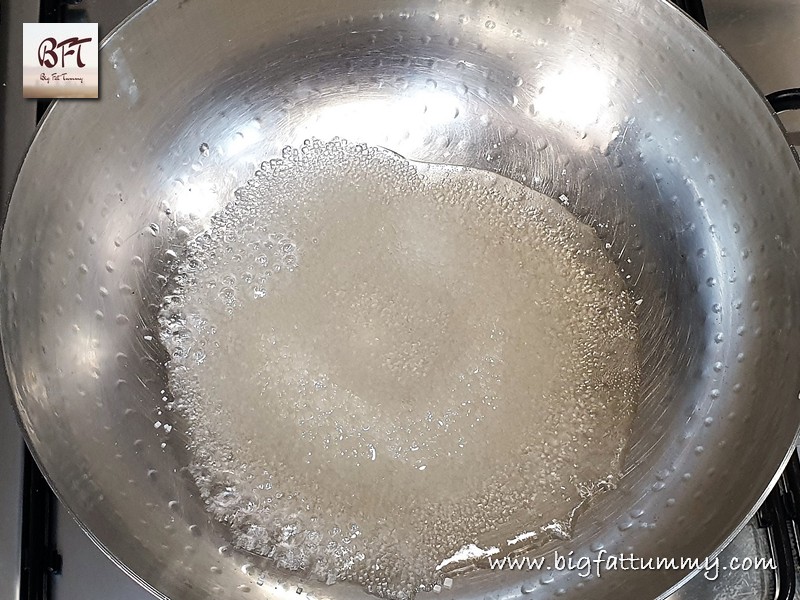 Step 2: Caramelize the sugar till dark brown / almost black.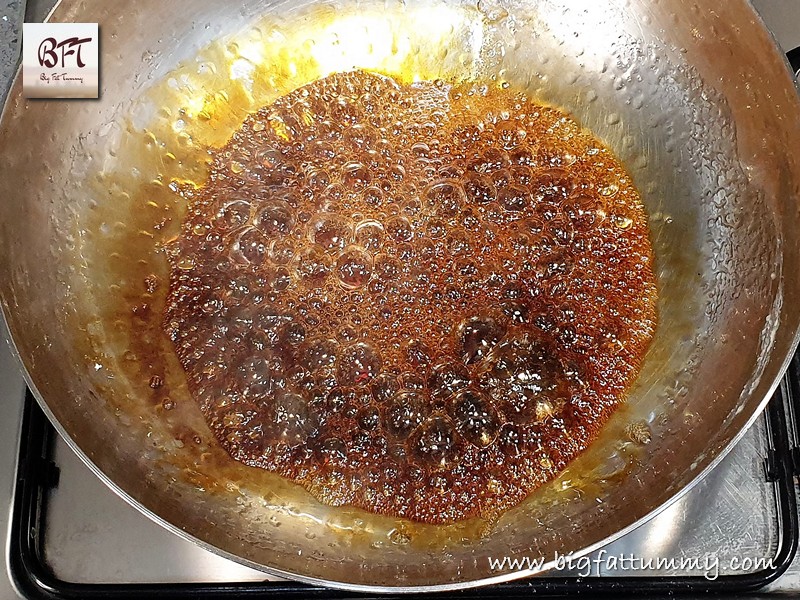 Step 3: Then immediately add the 100 ml boiling hot water and stir. Take off heat. (BE CAREFUL when adding the hot water to the caramelized sugar). Allow to cool and strain the syrup before use.