The Vegetable Fried Rice is easy to make with a few basic vegetables and rice. It is a filling dish which can be served at either lunch or dinner. You can serve it with some soy sauce or a chilly vinegar on the side. You can also serve it with some dry or gravy Chinese preparation on the side.
Serves: 3 to 4 Persons
Prep. Time: 30 Mins
Cooking Time: 15 Mins
Ingredients:
[ Standard Measure:  cup = 250 ml ]
Cooked Rice for Chinese – 1 ½ cup (click here)
Carrot (cut fine, see pic) – 1 medium
French Beans (cut fine) – 8 to 10
Cabbage (Finely shredded) – ¼ small
Capsicum (cut fine) – ½ large
Spring Onion Whites (chopped fine) – 4 bulbs
Spring Onion Greens (chopped fine) – ½ cup
Garlic (finely chopped) – 4 cloves
Black Pepper Corns (crushed fine) – ½ tsp.
Light Soya Sauce – 1 tbsp.
Green Chilly Sauce – 1 tbsp.
White Vinegar – 1 tbsp.
Sesame Oil – 1 ½ tbsp.
Oil (neutral taste) – 3 tbsp.
Salt – ¼ tsp.
Step 1:     Cook the rice and cool (you can also refrigerate once cooled). Prepare all the vegetables and keep every ingredient measured and at hand.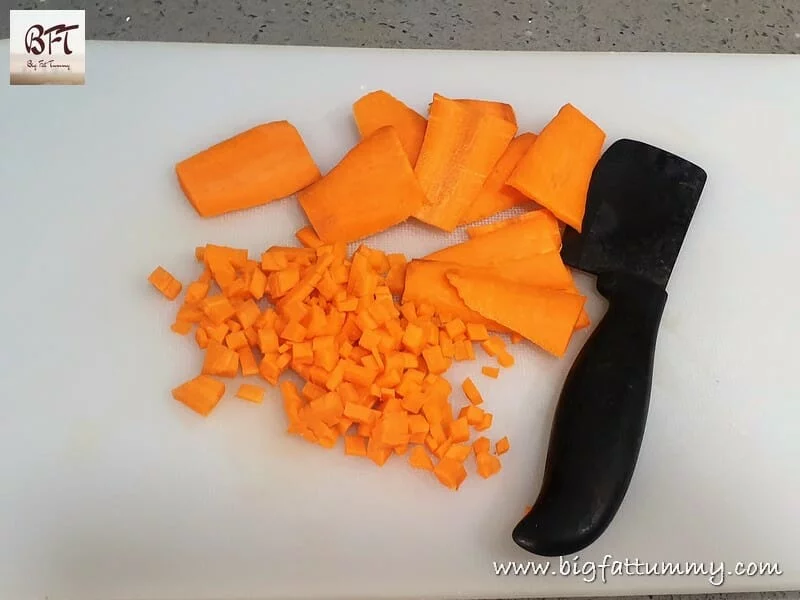 Step 2:     Heat a wok with 1 ½ tbsp. of sesame oil (you can replace this with the regular oil if you don't have sesame oil). When hot add the rice and fry it by either tossing or with a spatula for 2 minutes on high heat (be very gentle if using a spatula so as not to break the rice). Then transfer to a bowl and keep aside.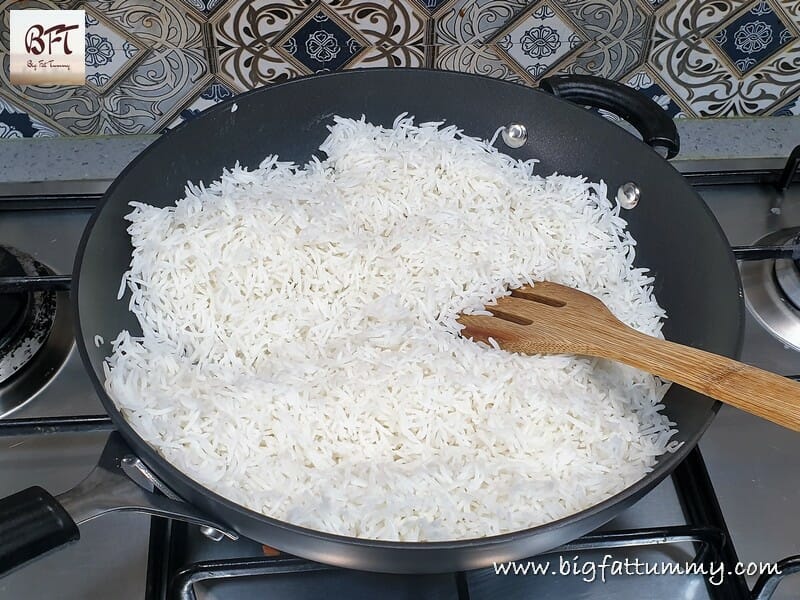 Step 3:     In the same wok add 3 tbsp. of oil and add the garlic and sauté for 30 seconds on high heat. Then add the spring onion whites, carrot and french beans. Sprinkle the salt and sauté on high heat till they are cooked but still crunchy (3 to 4 minutes).
Step 4:     Next add the capsicum, cabbage and spring onion greens and continue to cook on high heat for another 2 minutes.
Step 5:     Add the sauces and the vinegar and cook for another 30 seconds.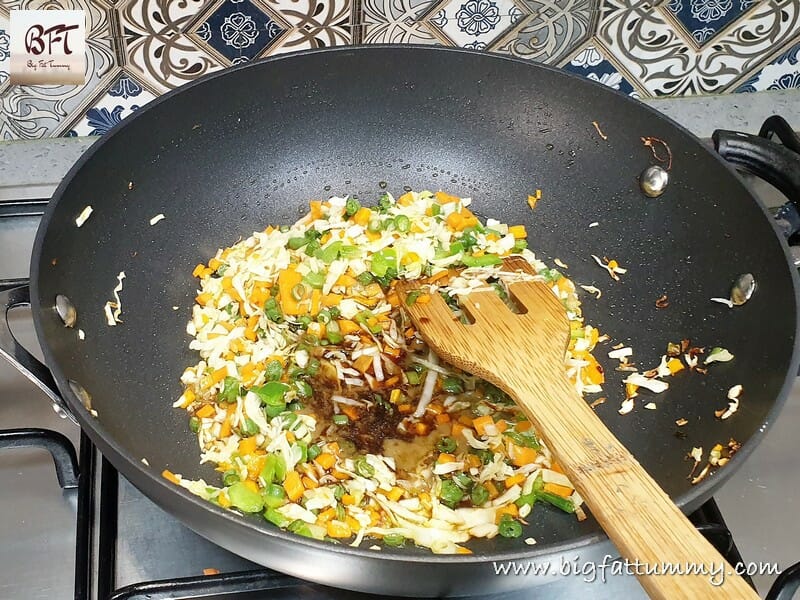 Step 6:     Now add the rice and toss or mix gently with a spatula till all the grains are nicely coated.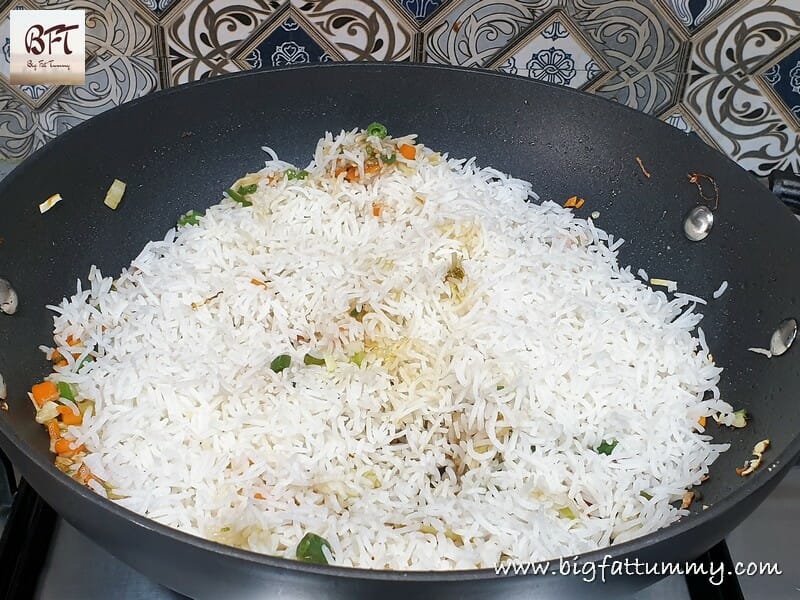 Step 7:     Finally sprinkle the crushed pepper and continue to toss for another 2 to 3 minutes on high heat. Serve hot. (For other variations of fried rice click here)