Made with full cream milk and powdered cashew nuts, the Milk Cream is a regular and quintessential Christmas sweet. The sweet is so simple but exquisitely yummy that it's difficult to find words to describe it. Sort of like marzipan albeit with the goodness of milk. If you haven't tried this one before, it should be right on top of your to-do list.
Yield: 50 to 60 pieces
Prep. Time: 60 Mins. (including cooling & moulding)
Cooking Time: 30 Mins.
Ingredients:
Milk (full cream) – 500 ml
Cashew Nuts (powdered) – 50 gm
Sugar – 250 gms
Butter – 1 tsp. + for greasing
Vanilla Essence – 2 drops (optional)
Step 1: Boil 1 litre milk and cool it. (I do this when I use milk directly from the dairy as it's not been pasteurized). Later skim the cream off the milk and use only 500 ml for this recipe.
Step 2: Skip step 1 if you have 500 ml pasteurized full cream milk. Transfer the milk to a thick bottomed / non-stick pan. Sieve the cashew nut powder directly into the pan. Add the sugar and butter and mix for 5 minutes.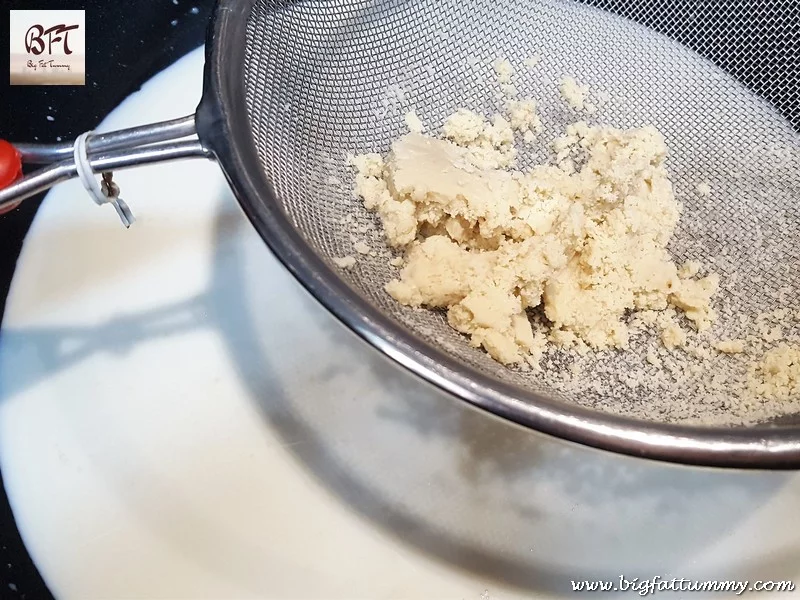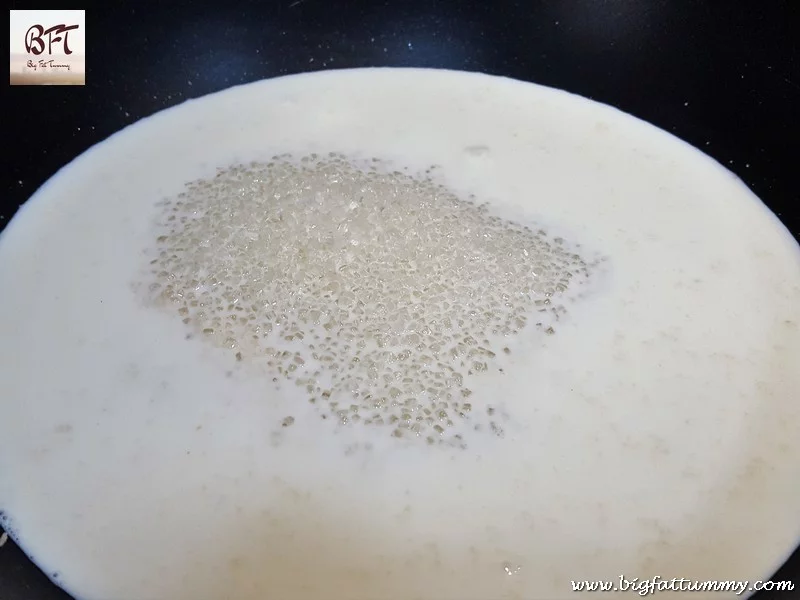 Step 3: Switch on the heat to low and cook the mixture while stirring slowly and continuously till the mixture thickens (when you see bubbles on the edges of the pan, it is almost ready).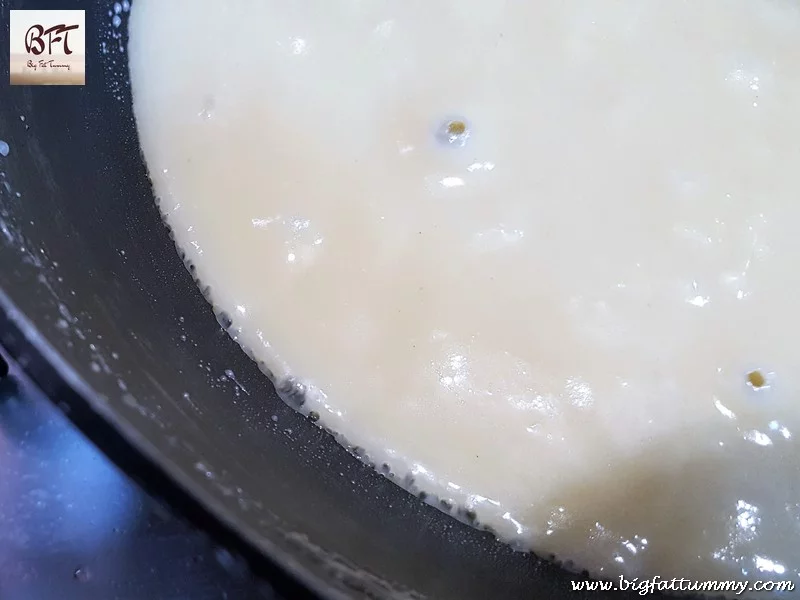 Step 4: Add the essence and keep stirring till the mixture starts leaving the sides of the pan. Switch off the heat and transfer to a steel plate greased with butter. Allow to cool for 20 to 30 minutes.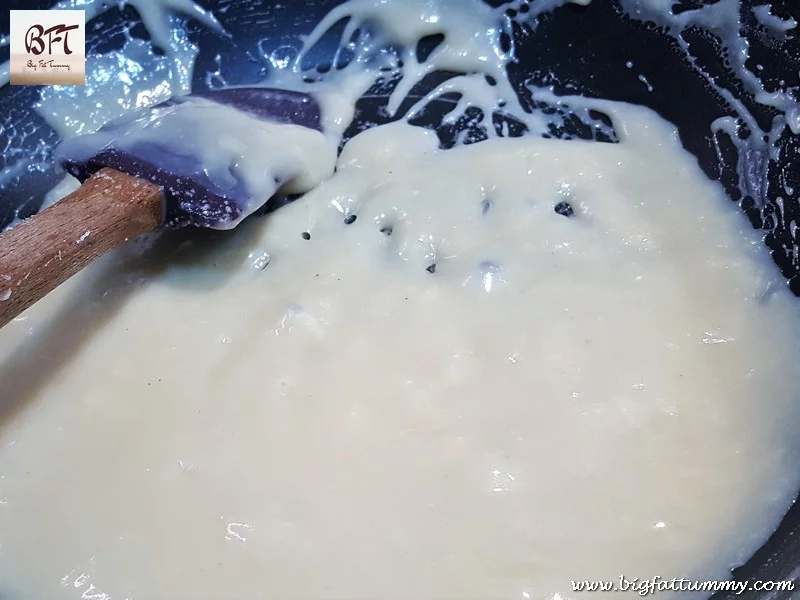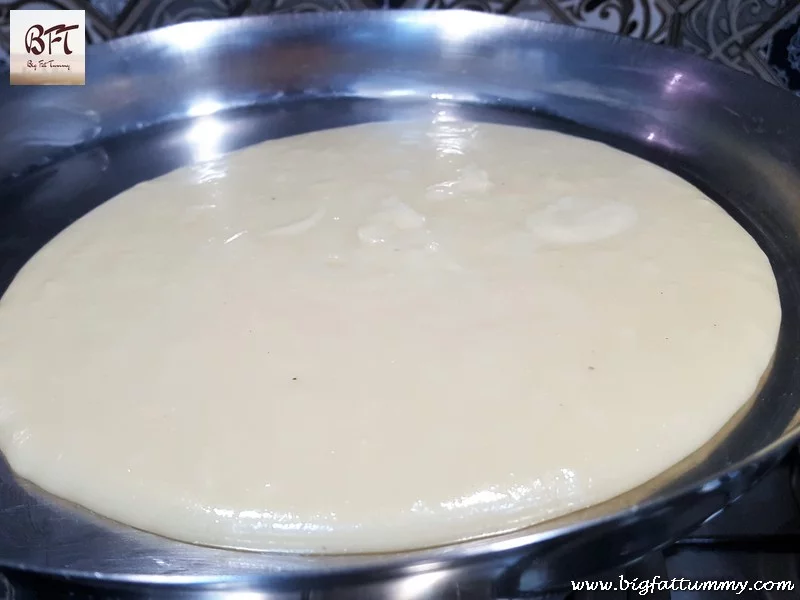 Step 5: Meanwhile, grease a silicon or rubber mould lightly with butter.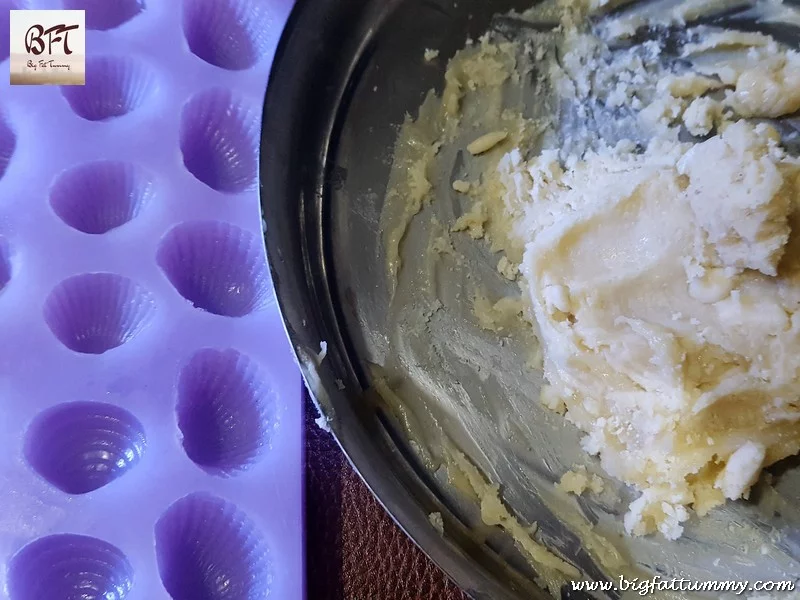 Step 6: Knead the milk cream that would have cooled by now like a dough. Make small balls and stuff the small balls into the moulds firmly. Use a palette knife or a regular knife and slide over the mould to remove excess milk cream. Cover the mould with cling film and run your finger over the stuffed portions to smoothen them out. Take off the cling film and remove the moulded milk cream from the mould. Be gentle so as not to spoil their shape.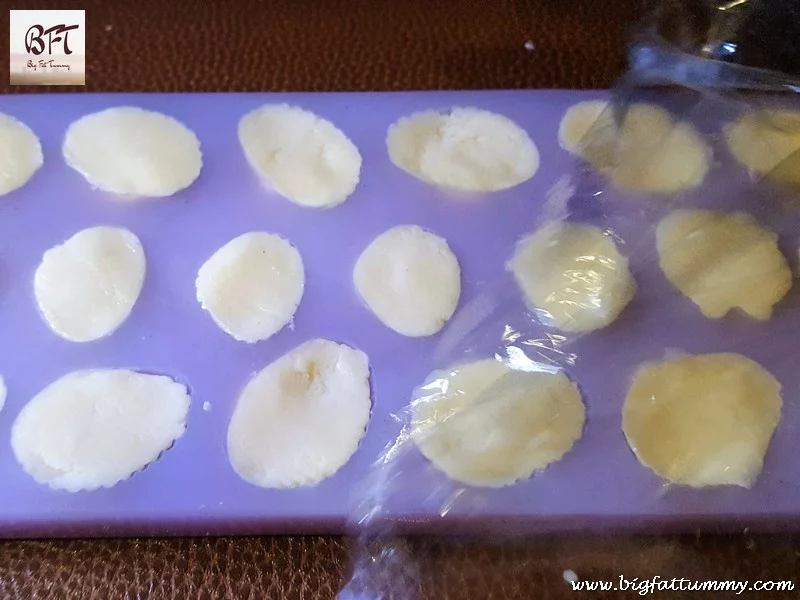 Step 7: Repeat Step 6 till you have shaped all of the milk cream. Knead the milk cream each time before you place it in the mould. Spread on a tray lined with butter paper and allow to dry for a day, turning them over in between.
Notes:
It is essential to cook on low heat whilst stirring continuously to retain the white colour of the milk cream.
If the moulded pieces do not come out of the mould easily, place the mould in the deep freezer for 5 minutes).
You need to grease the mould only once at the beginning.
If will get easier and easier to de-mould as you go along.
Can be stored at room temperature in an airtight container for 8 to 10 days.