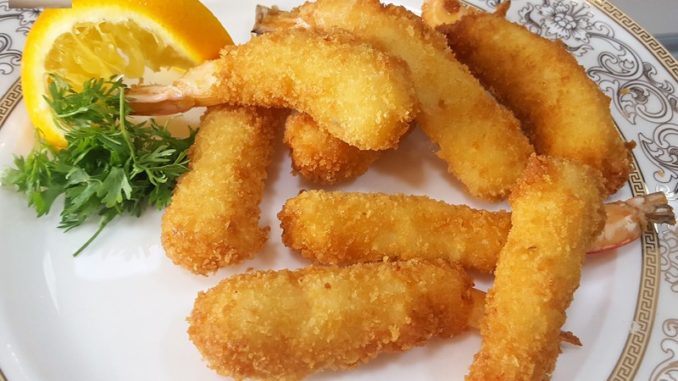 No these are not Tempura Prawns. These are in fact simple crumb fried prawns. But how do the prawns not curl as they usually do while frying. The trick is the technique used to prep the prawns. A little bit of patience prepping the prawns and you'll have a wonderful starter to serve with drinks or on the side.
Serves: 4 Persons
Prep. Time: 30 Mins. + 15 Mins. (refrigeration)
Cooking Time: 10 to 15 minutes
Ingredients:
[ Standard Measure – 1 cup = 250 ml. ]
Prawns – 10 to 12 big
Maida [APF] – ¼ cup
Panko Bread Crumbs – ½ cup or as needed
Egg – 1
Oil – for deep frying
Salt – ½ tsp. + a pinch
Step 1: Peel the prawns but keep the last portion of the shell above the tail. Remove the pointed portion of the tail.
Step 2: Use a toothpick and devein the prawns. Add a pinch of salt to the prawns and mix. Then rinse the prawns using water and drain well. Place on a plate lined with absorbent paper towels to dry them out.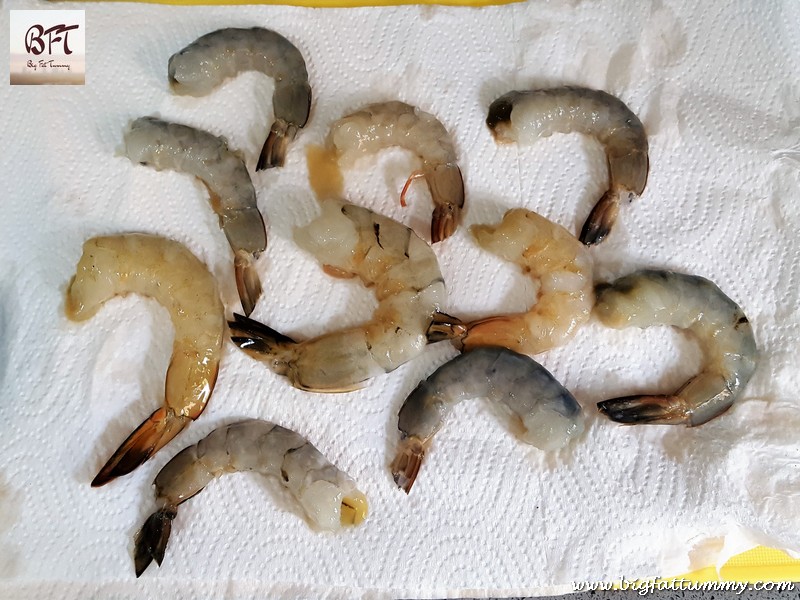 Step 3: Place a prawn on a chopping board, the underside facing up. Use a sharp thin filleting knife and cut diagonal slits on the belly side half way through the prawn, 1 cm apart (about 4 to 6 gashes depending on the size of the prawn).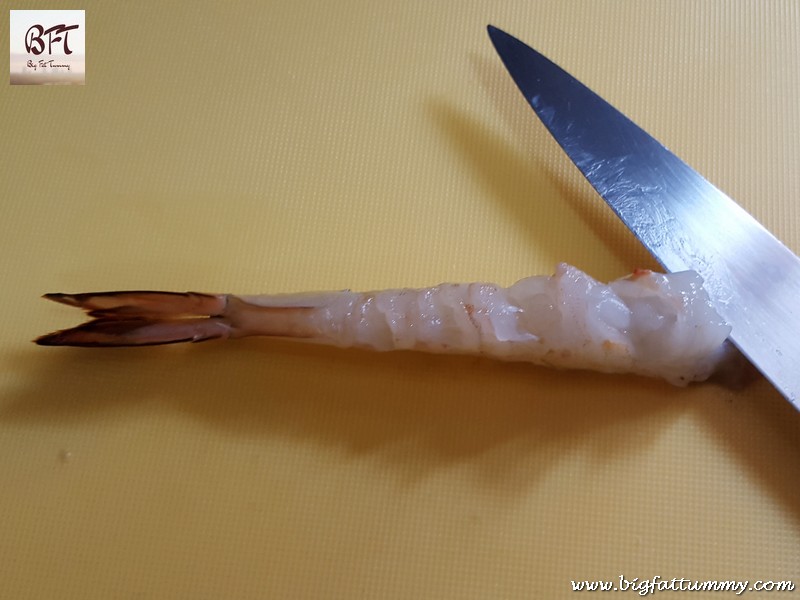 Step 4: Turn the prawn over and press lightly all along to flatten it out (This will prevent them from curling).
Step 5: Take each prawn and trim off the tail as shown in the pic. Do this for all the prawns. Then season with salt and proceed to ready the other ingredients.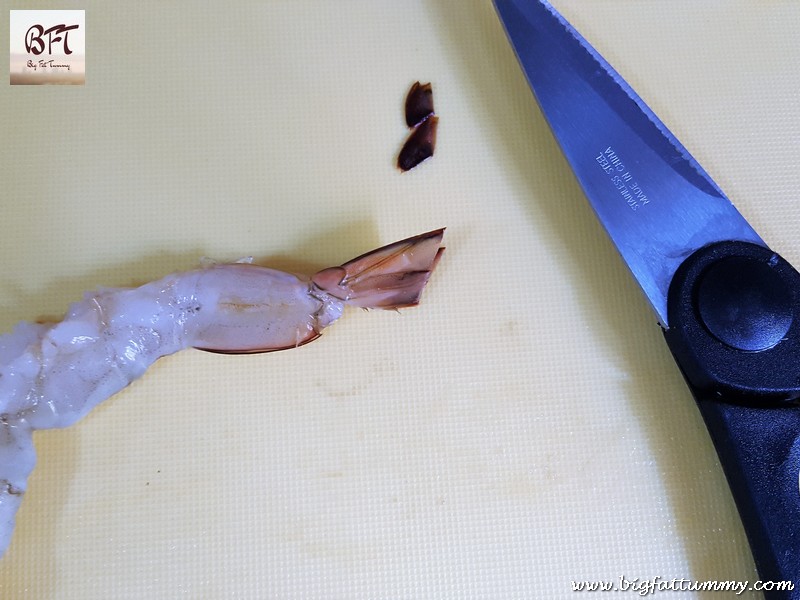 Step 6: Break an egg into a bowl and add ½ tbsp. water. Whisk well.
Step 7: Take two flat plates and spread the maida and Panko on each respectively. Keep your whisked egg bowl alongside.
Step 8: Sprinkle 2 tsp. water on the panko crumbs and mix (to moisten the crumbs). Spread it out again. Now take each prawn and roll in the maida. Shake off excess flour. Dip into the egg mixture and then roll in the moist Panko crumbs. Shake off excess crumbs. Dip again in the egg mixture and coat again with Panko crumbs to double coat each prawn. Place on a tray / plate. Do this for all the prawns. Then cover the plate with cling film and place in the refrigerator for 15 minutes.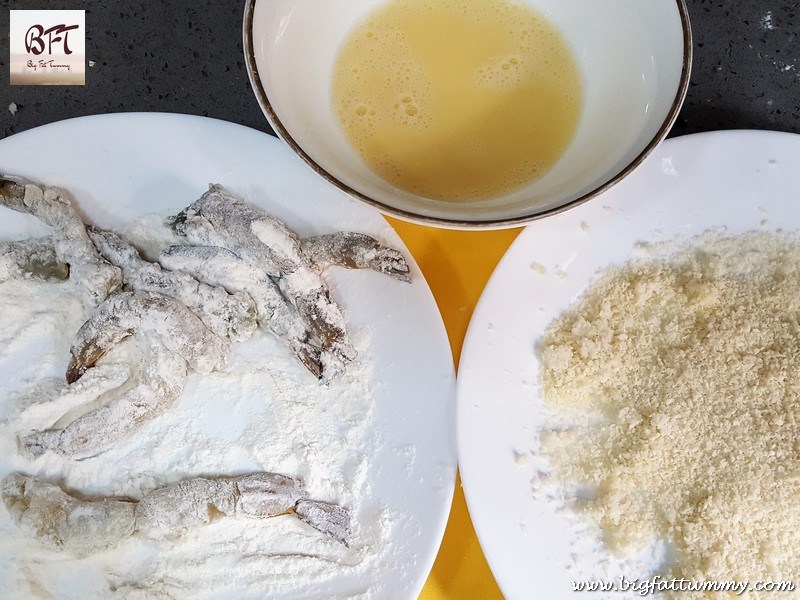 Step 9: Heat enough oil to deep fry the prawns and when hot lift each prawn by its tail and release into the hot oil (drop a few breadcrumbs to check if the oil is hot enough). Fry 3 to 4 prawns at a time till golden. Remove and place on paper towels to absorb excess oil. Serve hot.