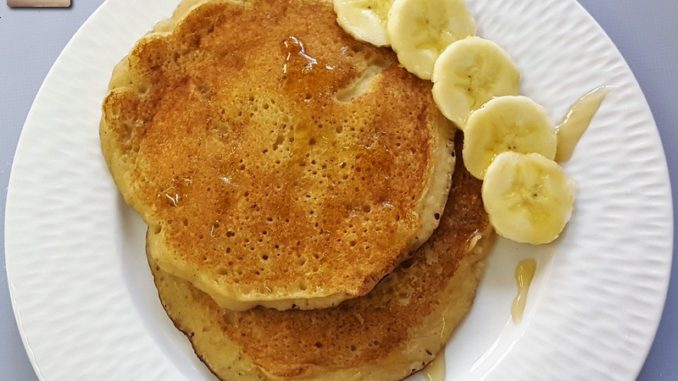 These banana pancakes could be a great tiffin filler for your kids if they are not too fussy (my kids though, want everything hot – right off the flame). The banana pancakes could also be served as an evening snack for the whole family. I prefer to serve the pancake standalone though the kids sometimes prefer to have it with some sauce – like a chocolate spread, or honey (serve with whatever they like).
Serves: A Family of Four
Prep. Time: 10 Mins.
Cooking Time: 20 Mins.
Ingredients:
[ Standard Measure – 1 cup = 200 ml. )
Wheat Flour [Atta] – 1 cup.
Bananas [Robusta – the common Indian variety] (overripe and mashed) – 2 big
Milk – 1 cup + 3 tbsp.
Egg (beaten) – 1
Sugar (granulated) – 2 tbsp.
Sugar (powdered) – 3 tbsp.
Baking Powder – 2 tsp.
Cinnamon Powder – ½ tsp.
Vanilla Extract – 1 tsp.
Pure Ghee (for Frying) – 2 tbsp.
Olive Oil – 2 tbsp.
Salt – 1 tsp. or to taste
Step 1: Take the flour, powdered sugar, baking powder, cinnamon powder and salt in a bowl. Mix and leave aside (dry ingredients).
Step 2: In another bowl, mix the mashed bananas, granulated sugar, beaten egg, milk, oil and vanilla with a whisk. Add the dry ingredients to this and mix again.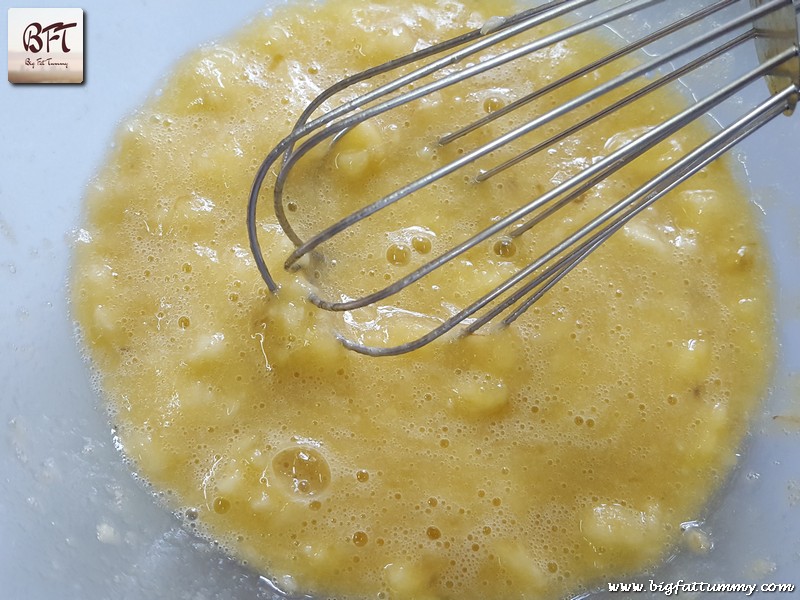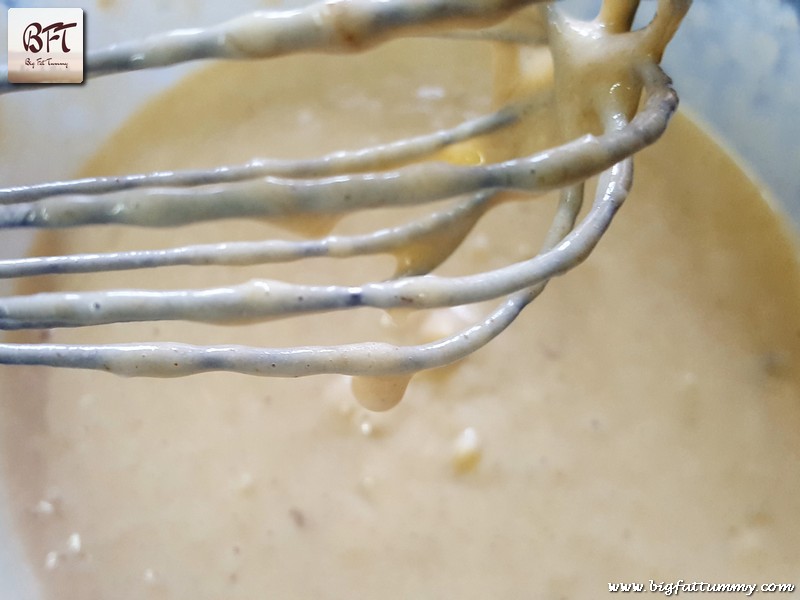 Step 3: Place a non-stick pan on heat. When hot, lower the heat to medium and grease the pan with 1/4 tsp. ghee. Then pour ¼ cup of the batter on it. Continue cooking on medium heat and once you see bubbles on the surface of the pancake flip it over and cook for another minute. Your pancake is ready. Do the same for the entire mixture.