We made this Assado de Leitao with a whole hind leg of a pigling. Although it was not a suckling, the meat was tender and lean. We pot roasted it and the slices were served with a cabbage mayonnaise salad for Christmas 2017. The Assado de Leitao slices went very well with the salad. They would also do well in sandwiches.
Serves: 14 to 16 Persons
Prep. Time: 30 Mins. + 74 Hours (marination)
Cooking Time: 90 Mins.
Ingredients:
Pork Leg (whole) – 2.5 kg.
For the Marinade:

Ginger – 3 inch
Garlic – 20 cloves
Cinnamon – 2 inch
Cloves – 12 to 14
Black Pepper Corns – 2 tsp.
Cumin Seeds – 1 tsp.
Turmeric Powder – 1 tsp.
Palm Feni / Vodka – 50 ml
Coconut Toddy / Red Wine / Apple Cider Vinegar – 50 ml

Limes – 4 medium sized
Sugar – 2 tbsp.
Pure Ghee / Oil – 3 tbsp.
Sea Salt – 2 tbsp. or to taste.
Step 1: Wash the pork leg well and pat dry with paper towels. Place on a cutting board. Use a sharp knife and score the skin (see pic) while being careful not to cut into the meat. Apply salt and the juice of the limes and leave aside for 2 hours.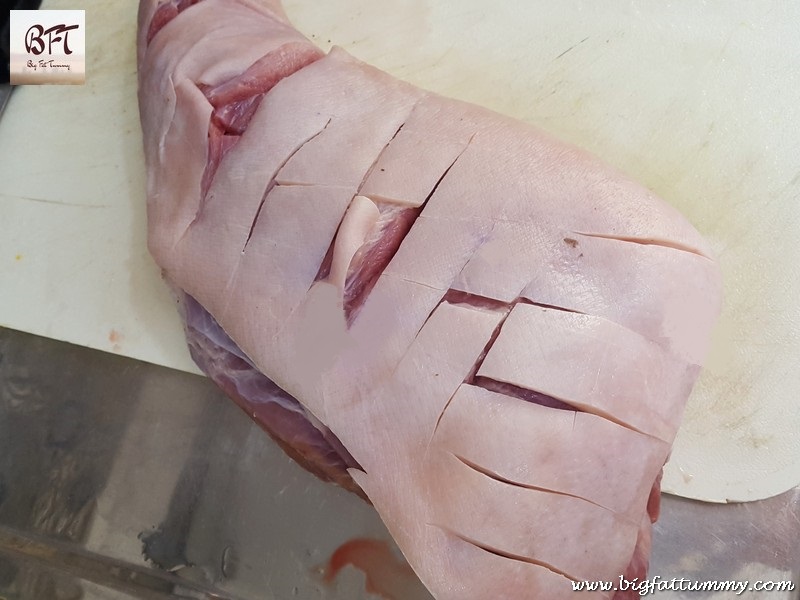 Step 2: Grind all the ingredients for the marinade into a fine paste. Use some disposable kitchen gloves or oil your palms and apply this marinade to the pork leg which has rested for 2 hours. Massage the spice paste well for some time so that it seeps into the flesh. Transfer to a bowl, cover with cling film and put it into the refrigerator to marinate for 72 hours. Turn the leg once over every day.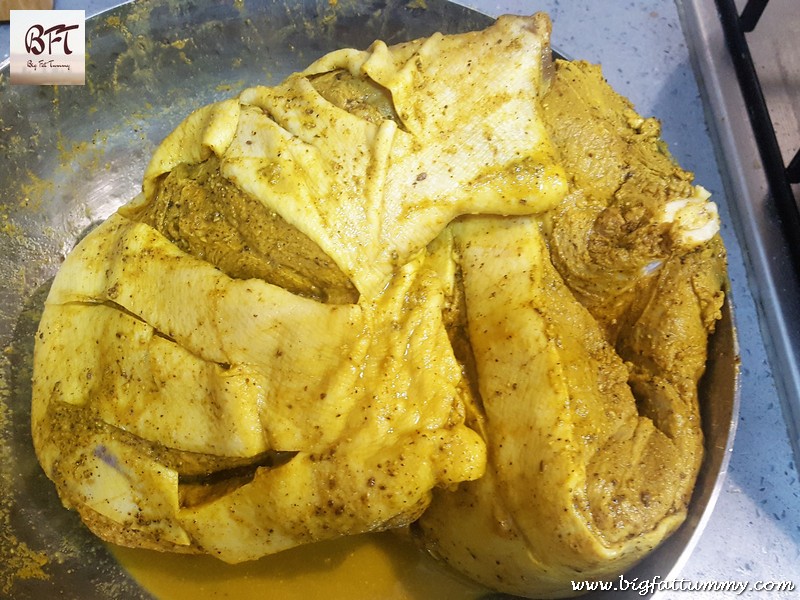 Step 3: On the 4th day, take a heavy bottomed vessel and heat the 3 tbsp of ghee / oil. Add the 2 tbsp. sugar. Place the leg of meat in the pan and sear on medium heat for 10 minutes and turn it over to sear it on medium heat for another 10 minutes.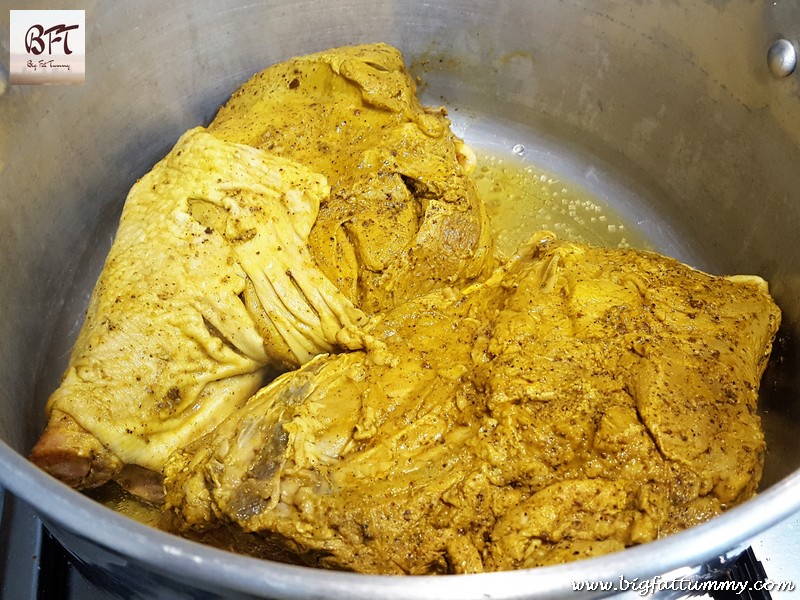 Step 4: When the leg had seared to a caramelized golden brown colour, add the leftover marinade and 100 ml of hot water. Cover your vessel with a lid and slow cook for 70 minutes or till done. Once cold, slice and warm the remaining sauce and pour over it. Serve with a salad.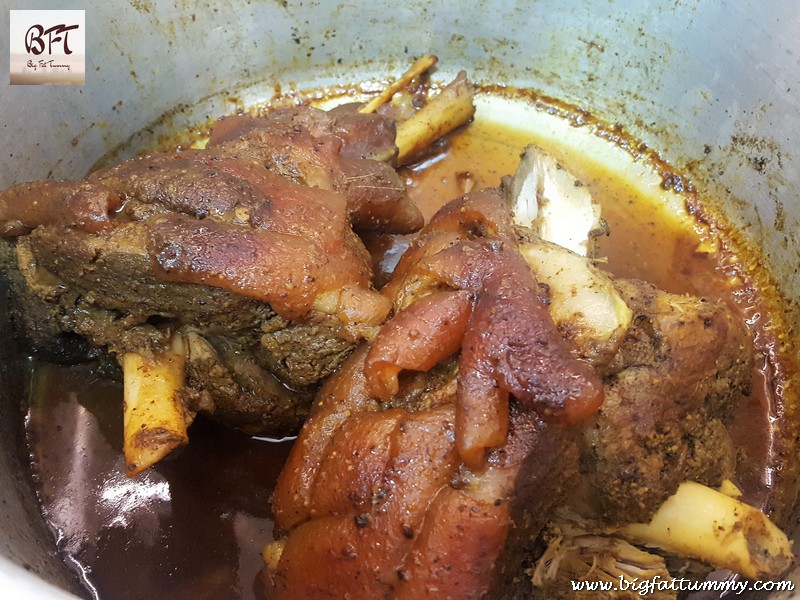 Note:
We've chopped the leg into two prior to the second marinade to make it manageable and to fit our vessel.