Pork Chilly Garlic is a dish that will make you squeal with joy! No pun intended! But that's a dish you'll get without putting in much effort. The dish will go well with any of those Fried Rice dishes (click here).
Serves: 8 to 10 Persons
Prep. Time: 15 Mins.
Cooking Time: 55 to 60 Mins.
Ingredients:
To prepare the Pork:

Pork (boneless, skinless) – 1 Kg
White Vinegar – 2 tbsp.
Light Soya Sauce – 2 tbsp.
Star Anise – 1
Ginger-Garlic Paste – 1 tbsp.

The Veggies:

Red Capsicum (cubed) – 1 medium
Green Capsicum (cubed) – medium
Green Chillies (slit) – 10 to 12
Onions (cubed) – 2 medium
Garlic (finely chopped) – 24 cloves
Ginger (finely chopped) – 1 inch

For the Sauce Mixture:

Ketchup – ⅓ cup
Green Chilly Sauce – 2 tbsp.
Light Soya Sauce – 2 tbsp.
White Vinegar – 2 tbsp.
Black Pepper Powder – ¼ tsp.

Oil – 3 tbsp. + 1 tsp.
Salt – 1 ½ tsp.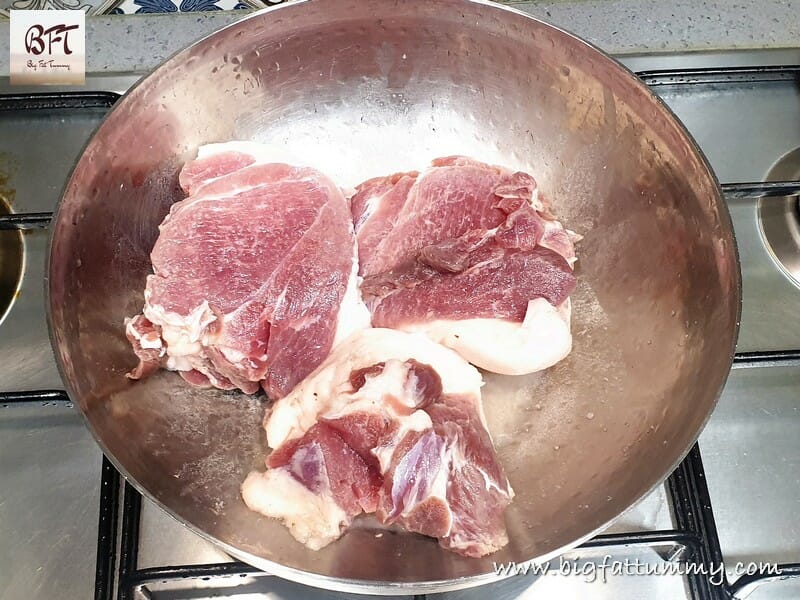 Step 1:     Wash the chunks of meat and drain well. Apply the salt, ginger-garlic paste, vinegar and the light soya sauce and keep aside for 15 minutes.
Step 2:     Add all the ingredients for the Sauce Mixture in a bowl and keep ready. Also chop and ready all the veggies.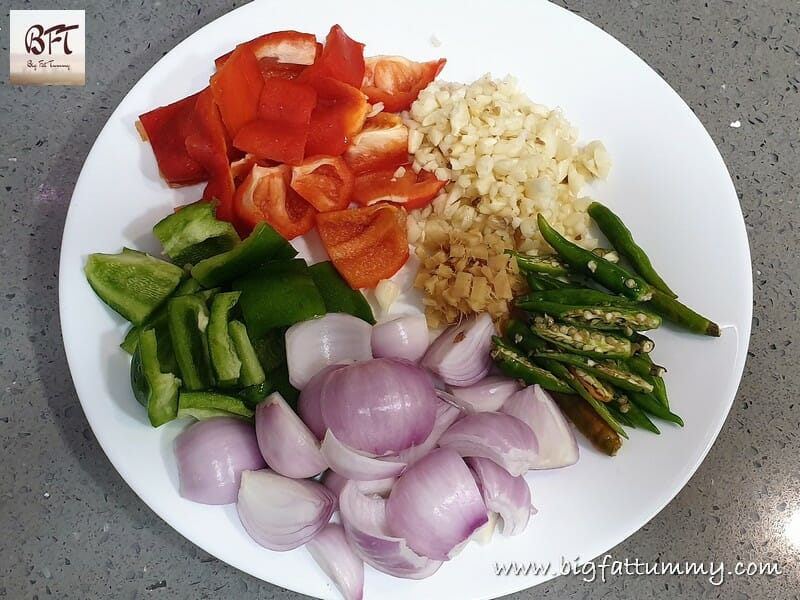 Step 3:     Take the marinated meat in a vessel and add ½ cup water to it. Add the star anise and turn on the heat and cook covered till the meat is fork tender (about 25 to 30 minutes). Then continue cooking without the lid till all the juices dry out. Switch off the heat and allow to cool.
Step 3:     When cooled, slice the pork into thin slices.
Step 4:     Heat 1 tsp. oil on a griddle/pan and fry the pork slices till light golden and then keep aside.
Step 5:     In another pan/wok, heat 3 tbsp. of oil and add the chopped ginger and garlic and the green chillies and sauté on low heat for 2 minutes.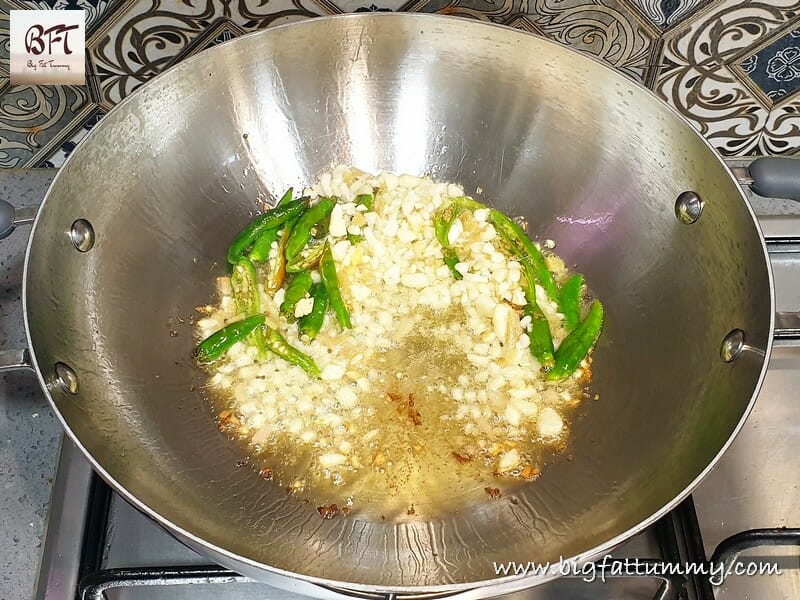 Step 6:     Add the cubed onion, capsicum and sauté on high heat for 2 minutes. Then add the Sauce Mixture and sauté for another 2 to 3 minutes on medium heat.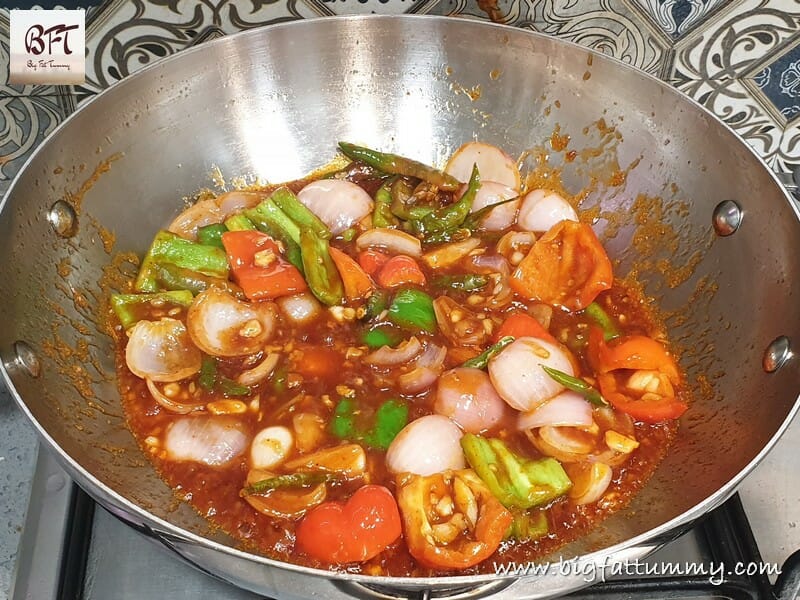 Step 7:     Finally add the fried pork slices and give a mix. Check for salt, vinegar, etc. and add if required. Serve hot.
Note:
If using Dark Soya Sauce – use half the quantity specified.