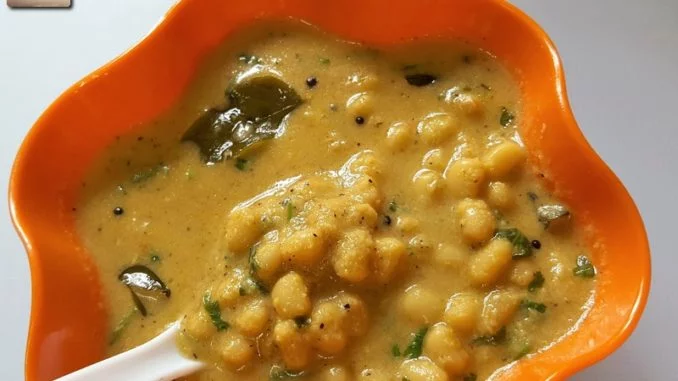 Alsande, as it is known is Goa is a legume which is rich in B-vitamins and minerals. A sub-species of the cow pea, the Goan alsande are smaller and are white or some also have a reddish texture. I have used the small white variety in the tonak. The alsande tonak is regularly cooked and served at Goan Hindu wedding receptions. Quite a few Goan restaurants also serve the alsande tonak at breakfast.
Serves: 10 to 12 Persons
Prep. Time: 20 Mins. + Overnight Soaking
Cooking Time: 30 to 35 Mins.
Ingredients:
Alsande [Cow Pea] (small red or white variety) – 2 cups
Coconut (grated) – 2 cups
Dry Red Chillies (Canacona or Mapusa variety) – 10 to 12
Black Pepper Corns – 18 to 20
Corriander Seeds – 2 tsp.
Turmeric Powder – ½ tsp.
Sugarcane Jaggery – 1 ½ tbsp.
Tamarind (soaked in ½ cup hot water)- 1 small lime sized ball
For Tempering:

Mustard Seeds – 1 ½ tsp.
Curry Leaves – 15 to 18
Asafoetida – ¼ tsp.
Oil – 1 tbsp.

Corriander Leaves – 1 tbsp.
Salt – 3 tsp. or to taste
Step 1: Soak the peas overnight in enough water. Next day drain the water and rinse with 2 changes of water. Pressure cook the beans with 4 cups of water and 2 tsp. salt for 2 whistles or more. (the peas must be cooked but not mashy)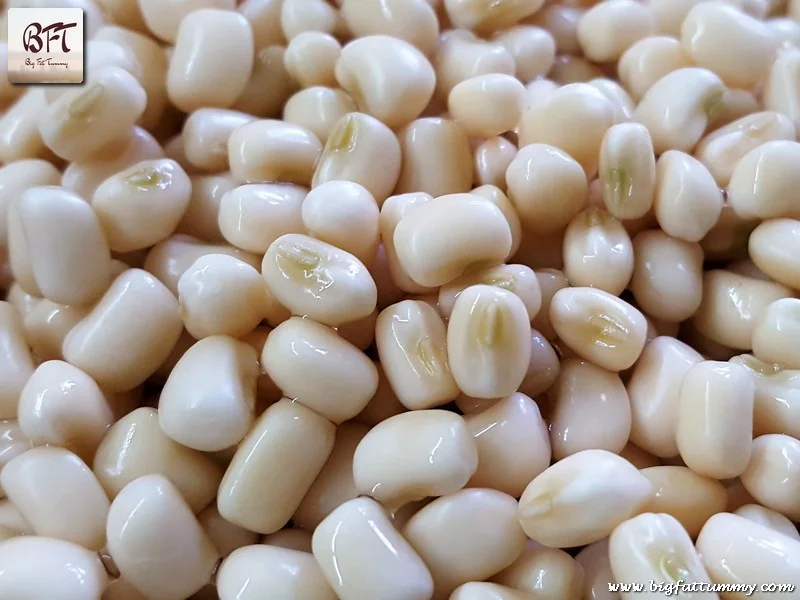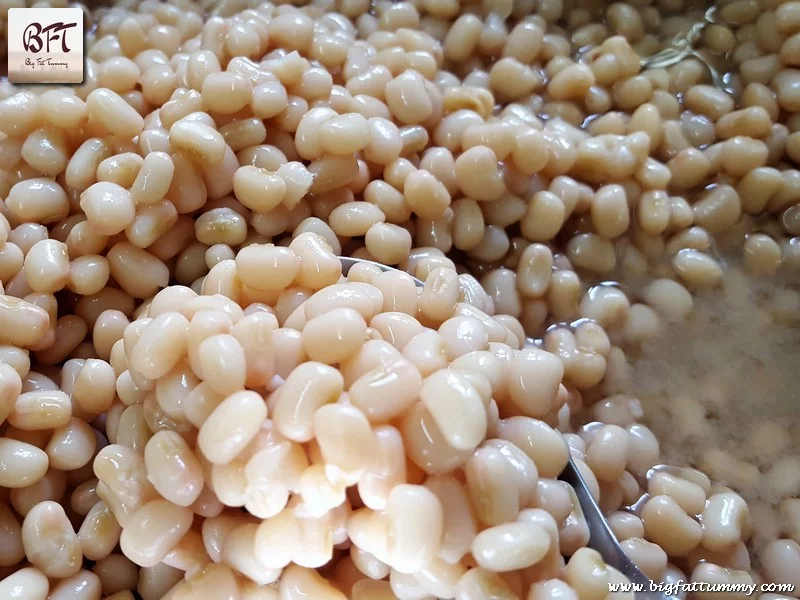 Step 2: Roast the corriander seeds lightly on a griddle. Grind the roasted corriander with the coconut, turmeric, red chillies and peppercorns to a fine paste.
Step 3: Transfer the cooked alsande into a vessel suitable to make the gravy. Add the ground masalas. Strain in the tamarind pulp and add 1 cup warm water or more to adjust the consistency of the gravy to your choice. Place the vessel on heat and bring it to a boil. Then lower the heat and cook on low heat for 5 minutes.
Step 4: Next crumble the jaggery into the curry and mix well. Cover and cook for another 5 minutes on low heat. Check for salt and add if required.
Step 5: Heat oil in a tadka pan or a big spoon. Add the mustard seeds and once they begin to splutter, add the asafoetida and curry leaves for a few seconds. Pour the contents into the gravy and cover immediately so that the flavours do not escape.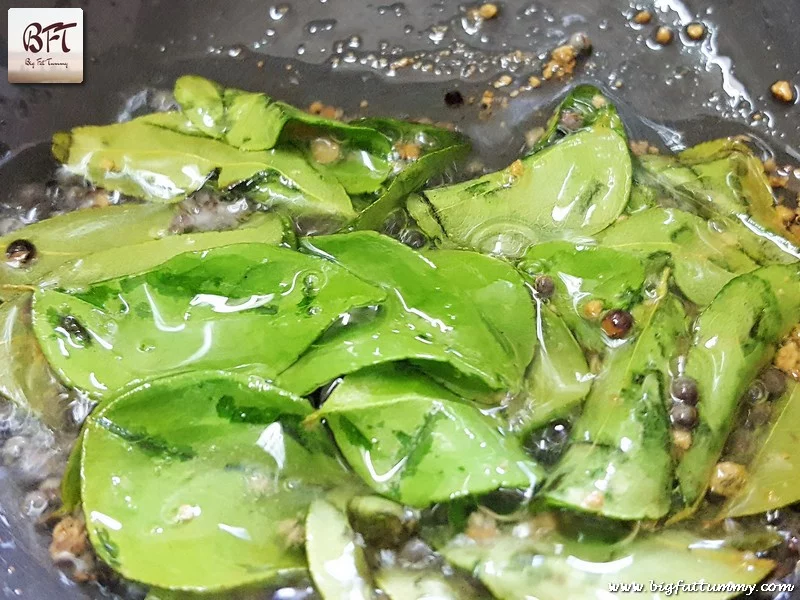 Garnish with corriander leaves and serve with rice or pao.