The Rosemary Roast Chicken uses just a few ingredients, but what you end up with is a lip-smacking, juicy and succulent chicken. Accompanied by a sauce made out of its own drippings and herbed carrots (see here), this is one standalone protein filled dish. You however need an OTG or oven to make this one.
Serves: 4 to 6 Persons
Prep. Time: 10 Mins. + 6 to 8 Hours (marination)
Cooking Time: 50 to 60 Mins.
Ingredients:
Whole Dressed Chicken – 800 to 900 gms.
For the Marinade:

Unsalted Butter – 2 tbsp.
Coarsely Ground Black Pepper Corns – 3 tsp.
Dried Rosemary – 1 tsp.
Lime Juice – 4 tbsp.
Salt – 2 tsp.

Corn Flour – 1 tbsp.
Step 1: Cut the chicken into 2 halves. Wash and pat dry.
Step 2: Melt the butter in a pan. Cool and then add the lime juice, pepper, rosemary and salt and mix well.
Step 3: Place the chicken, breast facing down, in a baking dish measuring close to 8 inch x 8 inch. Pour the marinade over the chicken and massage well into the chicken. Cover the baking dish with cling film and marinate in the refrigerator for 6 to 8 hours. When you want to roast the chicken, remove it from the refrigerator and keep out for at least 30 minutes before roasting.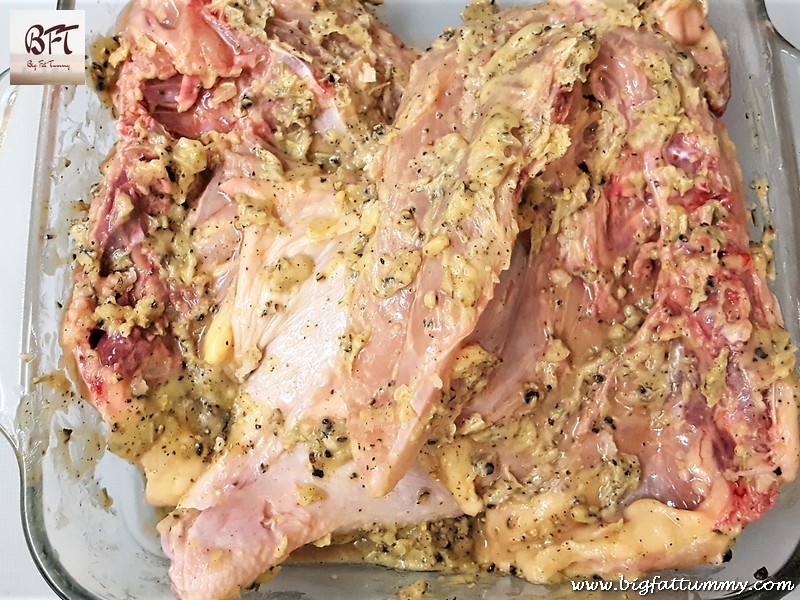 Step 4: Pre-heat the oven at 180°c for 15 minutes.
Step 5: Remove the cling film and place the chicken in the oven to roast for 25 minutes.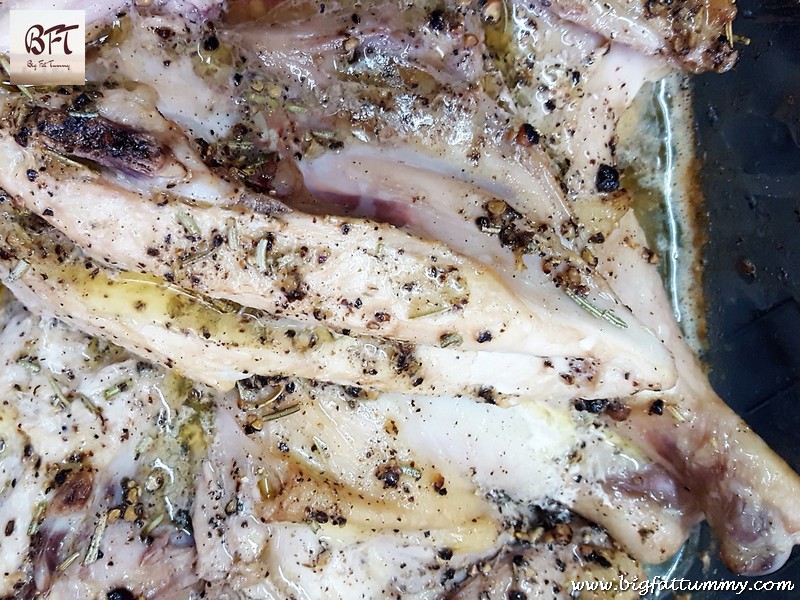 Step 6: After 25 minutes, remove the pan from the oven. Flip the chicken over breast-side up. Baste with the juices and return to the oven. Continue roasting the chicken for another 20 to 25 minutes.
Step 7: Later change the oven to grill mode and grill the chicken in the pan for 8 to 10 minutes till the skin is golden brown and crisp.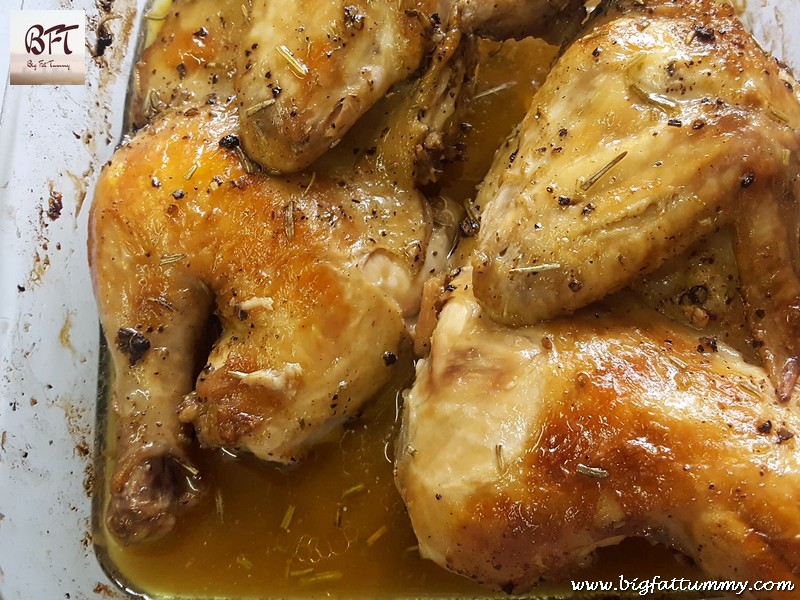 Step 8: Remove from the oven and transfer the chicken to another dish. Retain the drippings.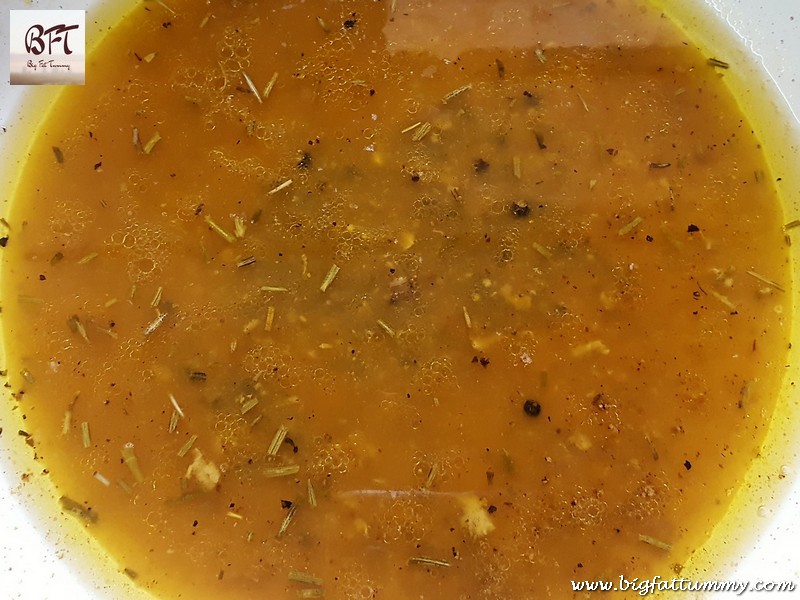 Step 9: Dissolve the corn flour in 100 ml cold water. Take 100 ml of the dripping in a pan and place on heat. Add the cornflour slurry and cook on low heat whilst stirring continuously till you get a thick but drippy sauce.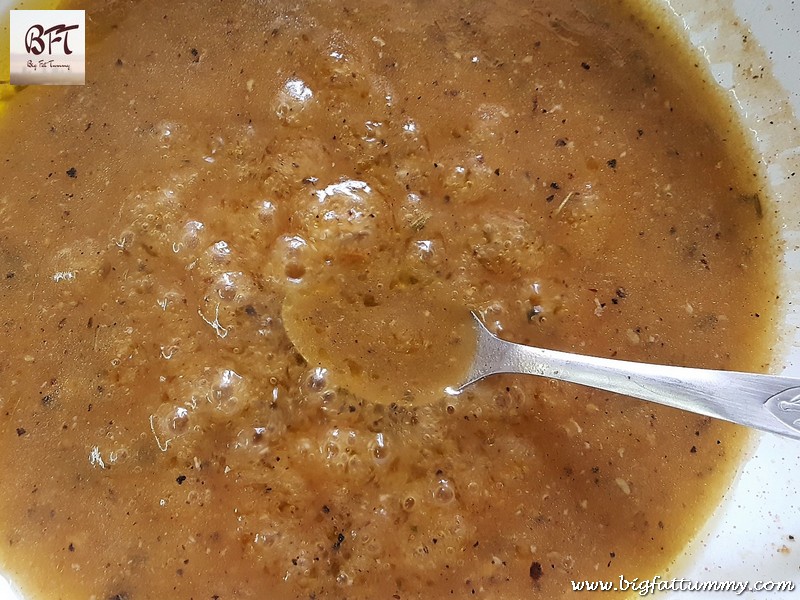 Step 10: Carve the chicken and serve with some herbed carrots and the sauce. Serve within 30 minutes of taking out from the oven so that it does not dry out.