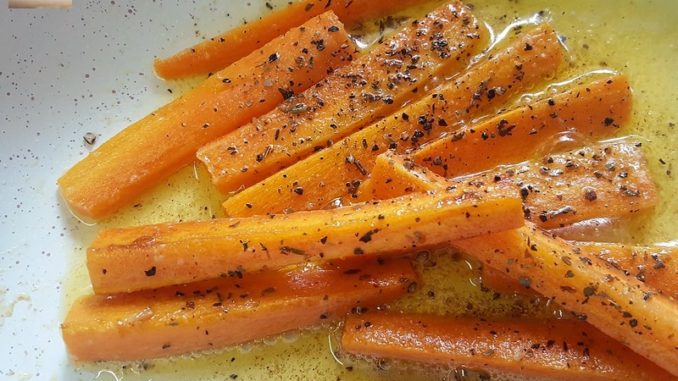 Serve these herbed carrots as a side with your roasted protein dishes. You can also serve it as a snack.
Prep. Time: 5 Mins.
Cooking Time: 5 to 6 Mins.
Ingredients:
Carrot – 1 big
Oregano – a pinch
Pepper Powder – ½ tsp.
Butter – 1 ½ tbsp..
Salt – a pinch
Step 1: Heat the butter in a non-stick pan. Add the carrots and sauté on low heat for 30 seconds. Add the salt and sauté for another 2 minutes till the carrots are coated with butter.
Step 2: Add the oregano and pepper powder and cook for 3 to 4 minutes till the carrots cooked and take on a dark colour.