You know how it is some days, you feel very lethargic to cook, but must, because you are the woman of the house and you have mouths to feed. And the smart woman that you are, you also know how to be concise. So you canter to your pantry and search for inspiration. There you are, a can of sardines. 💡 Why don't I make some Canned Sardine Cutlets? 😆
Serves: 6 Persons
Prep. Time: 15 Mins. + refrigeration
Cooking Time: 12 to 15 Mins.
Ingredients:
Canned Sardines in Brine – 450 gm Can
Potato (boiled, peeled, grated) – 1 large
Onion (finely chopped) – 2 medium
Light Green Chillies (finely chopped) – 2 to 3
Green Corriander – 3 tbsp.
Mayonnaise – 2 tbsp.
Black Pepper Powder – ¼ tsp.
Egg (whole) – 1
Egg (Yolk) – 1
Oil – as needed
Salt – 1 tsp. or to taste
Step 1: Open the can and drain the brine. Grate the peeled potato.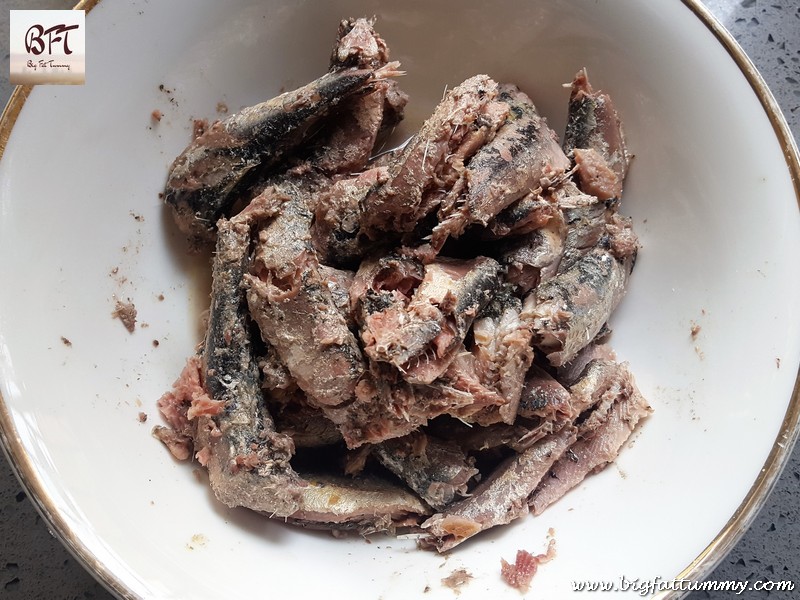 Step 2: Remove the bones from the sardine. Flake the deboned sardines.
Step 3: Place the sardines, potato, onion, egg yolk, mayonnaise, green chillies, green corriander, salt and pepper in a bowl. Mix all of it gently and then refrigerate the mixture for an hour.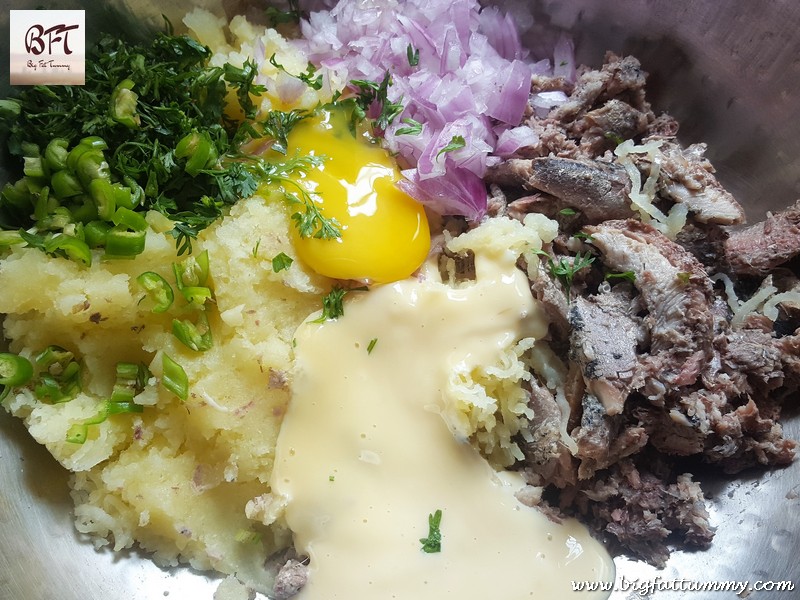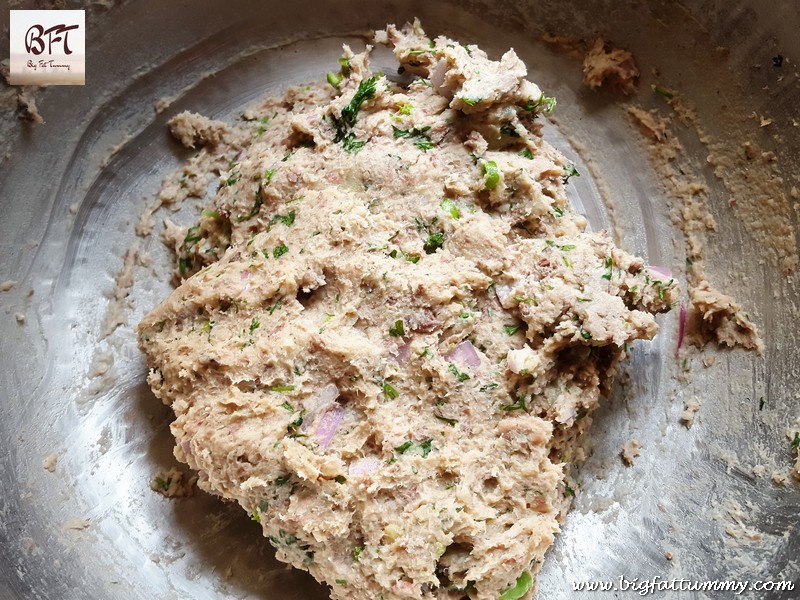 Step 4: After an hour, take the mixture and divide into 12 portions. Form balls of each portion and then flatten to form the cutlet.
Step 5: In another bowl beat the whole egg with 1 tbsp. water or milk and ¼ tsp. salt (see notes). Dip each cutlet in the beaten egg and shallow fry on medium heat on both sides till light golden. Remove and place on absorbent tissue paper.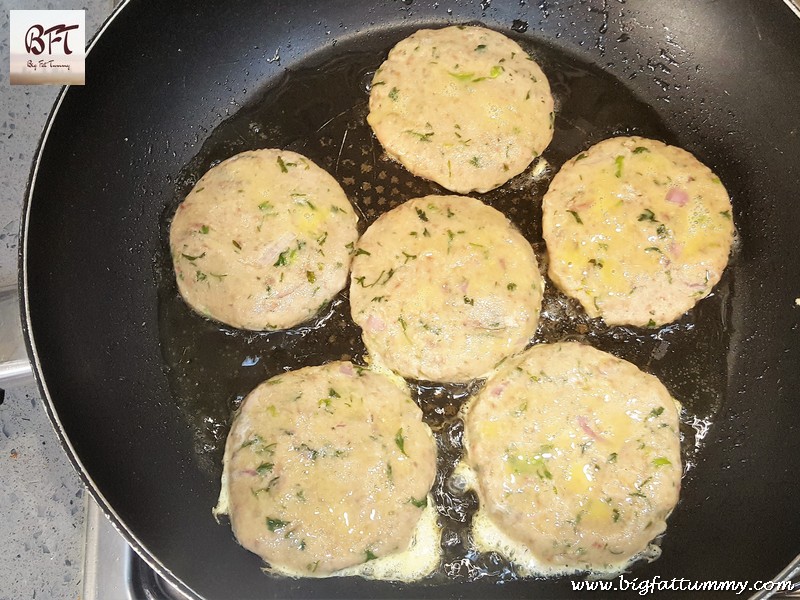 Note:
If you find that the mixture is not binding into a cutlet you can add 1 or 2 tbsp. of breadcrumbs to it.
Optionally, roll each cutlet in maida and then dip in the beaten egg. Coat with breadcrumbs and place in the refrigerator for 30 minutes. Shallow fry directly later.