This is the only Pizza Sauce you'll need to make all the different varieties of Pizza. You need to make this advance and you can keep it in the refrigerator for 7 to 10 days. It is preservative free with no additives and no artificial colours. You can use this Pizza Sauce to make two 12 inch Pizzas. You will also need to make your Pizza Dough to make the Pizza (click here for the dough and click  here for Pizza Options).
Yield: For two 12 inch Pizzas
Prep. Time: 10 Mins
Cooking Time: 30 Mins
Ingredients:
Ripe Tomatoes – 500 gms
Tomato Ketchup – 1 tbsp.
Garlic (finely chopped) – 4 to 6 cloves
Black Pepper Powder – ¼ tsp.
Oregano (dry powder) – 1 tsp.
Fresh Basil Leaves (chopped) – 5 to 6 (optional)
Synthetic White Vinegar – ½ tsp. or to taste
Sugar – 1 tsp.
Olive Oil – 1 ½ tbsp.
Salt – ¾ tsp. or to taste
Step 1:     Wash and dry the tomatoes. Then chop them and deseed (optional). Take the chopped tomatoes in a mixer-grinder jar and grind them to a slightly coarse consistency.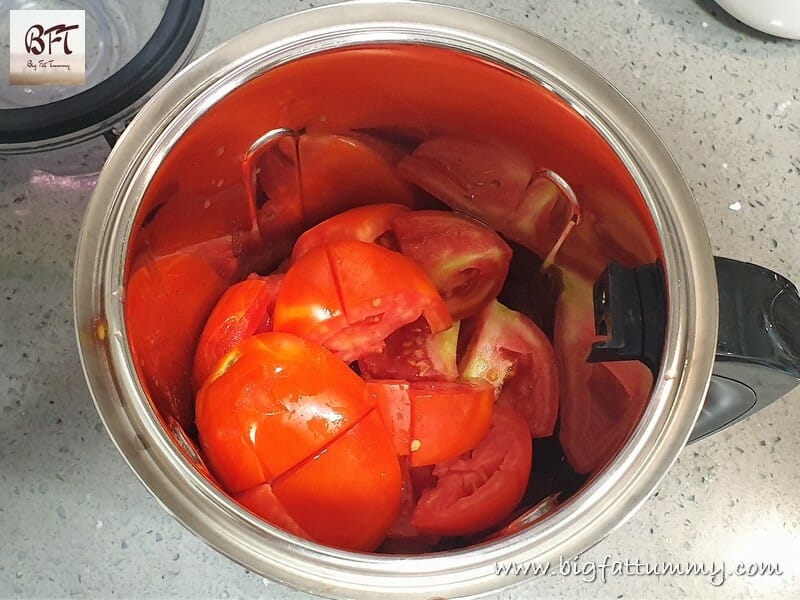 Step 2:     Heat the oil in a pan and sauté the garlic on medium heat for a few seconds.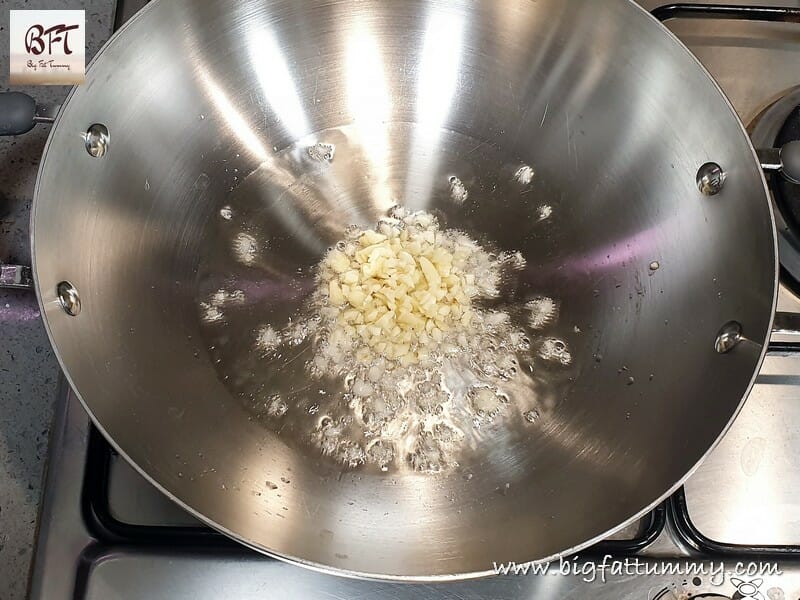 Step 3:     Add the tomato paste and cover the pan (if you don't cover, it will splutter all over). Cook on medium heat for 5 minutes.
Step 4:     Then lower the heat and continue cooking, half covered, for another 8 to 10 minutes.
Step 5:     Open the lid and add the oregano, sugar, pepper powder, vinegar and salt and mix.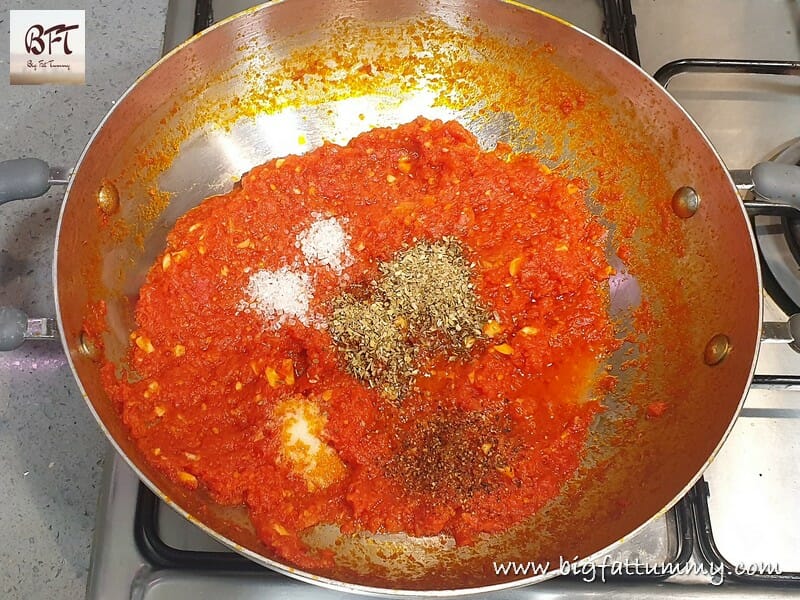 Step 6:     Add the ketchup and mix again. Let it cook further, but uncovered, so that the liquids dry up (be careful cause it's going to splutter). Stir occasionally.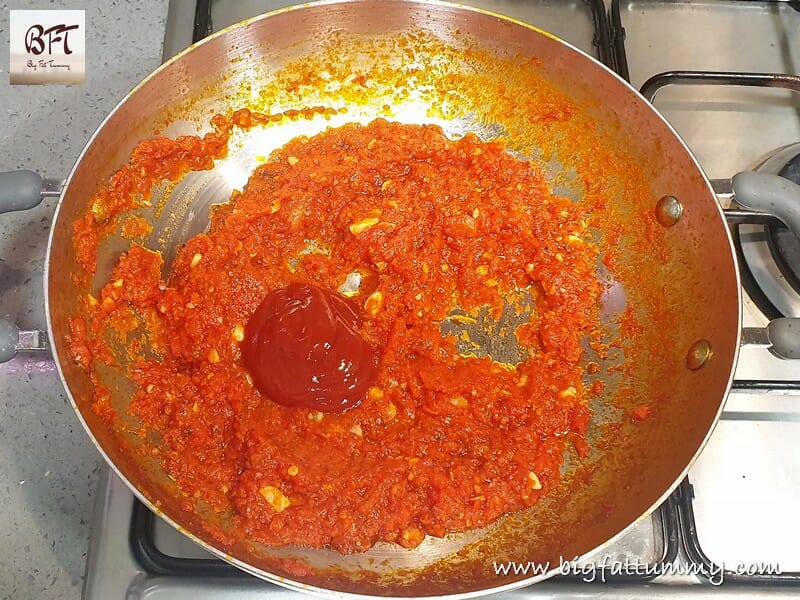 Step 7:     Once thick switch off the heat and add the chopped basil leaves and mix. Cool and use for the pizza or store in the refrigerator.