This recipe of Quick Mango Miscut Pickle takes out all the pain and wait that goes into making a Gon Miscut Pickle. You can consume the pickle as soon as you make it. The pickle keeps well until the next mango season too – although mine never lasts that long – cause my boys enjoy it (read note below). Also, visiting relatives always want some to carry back home 🙂
(For more recipes using Mango, click here)
Yield: 500 to 600 gms
Ingredients:
Large Raw Mangoes – 1 kg = 600 gms (chopped)
Garlic (sliced) – 10 to 12 cloves
Green Chillies (chopped) – 3 to 4
Curry Leaves – 20
Spicy Red Chilly Powder (coarse) – 2 tbsp.
Kashmiri Red Chilly – 1 tsp.
Mustard Seeds – 1 tbsp.
Fenugreek Seeds (powdered) – 1 tsp.
Asoefoetida [Hing] (powdered) – ½ tsp.
Oil – ½ cup
Sea Salt (coarse) – 1 ½ tbsp.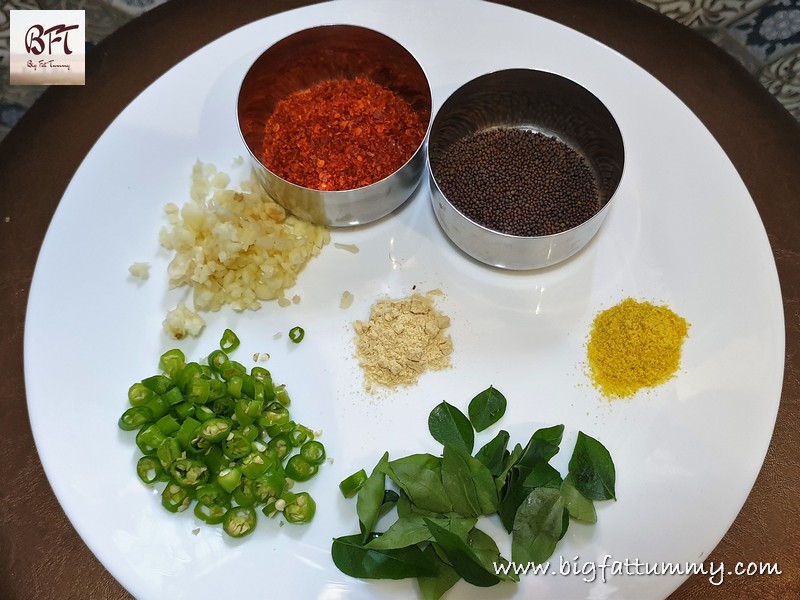 Step 1:     Wash and wipe dry the raw mangoes. Cut into tiny pieces. Apply 1 ½ tbsp salt and leave aside for 2 to 3 hours. Later, drain and discard all liquids. (Put the seed portion in a zip-lock bag and store in the deep freezer. You can use them in curries later. Click here, here or here)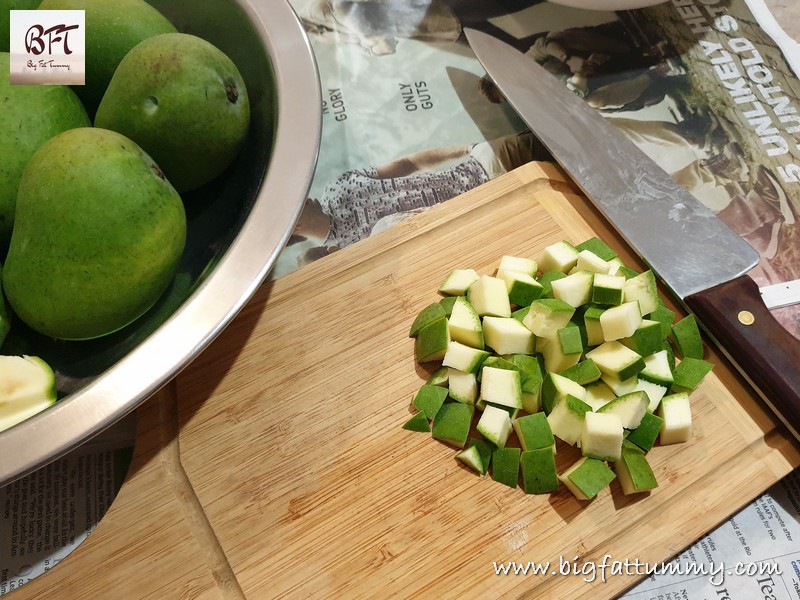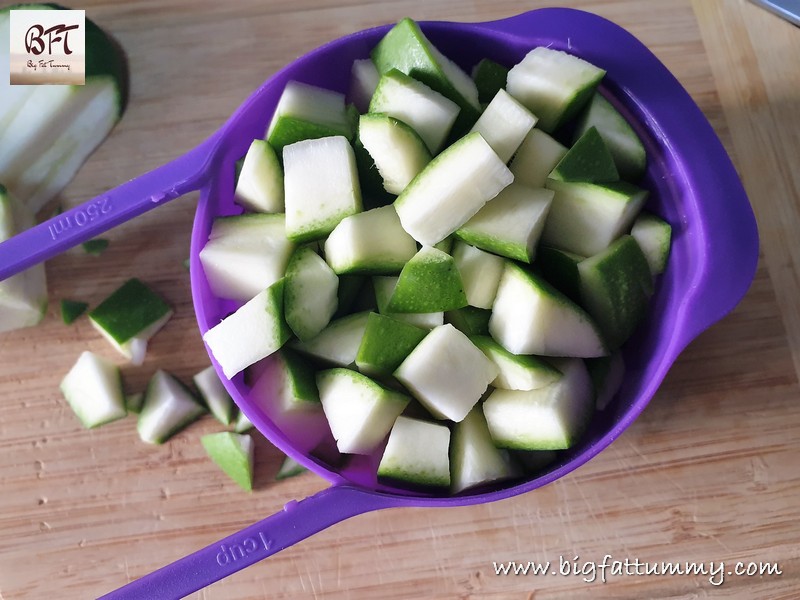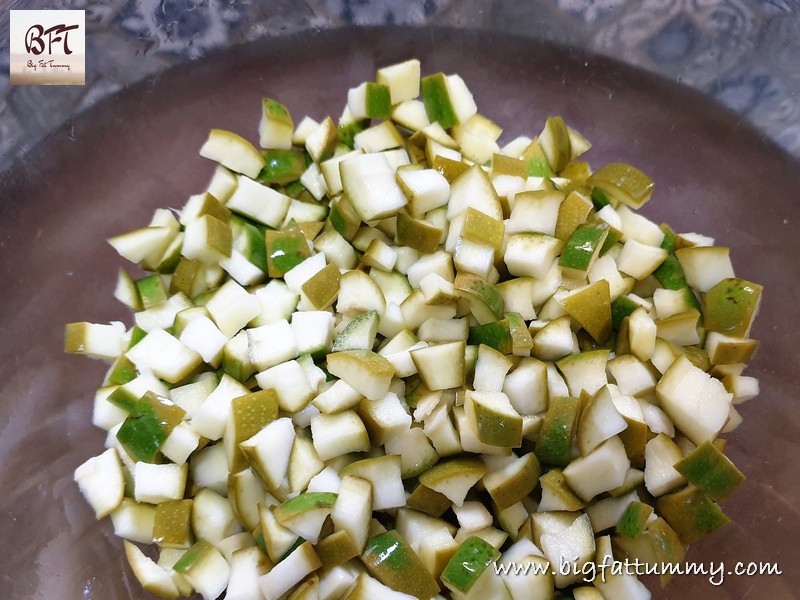 Step 2:     Heat the oil in a pan and splutter the mustard seeds. Then add the curry leaves, garlic, green chillies and saute for 2 minutes on medium heat.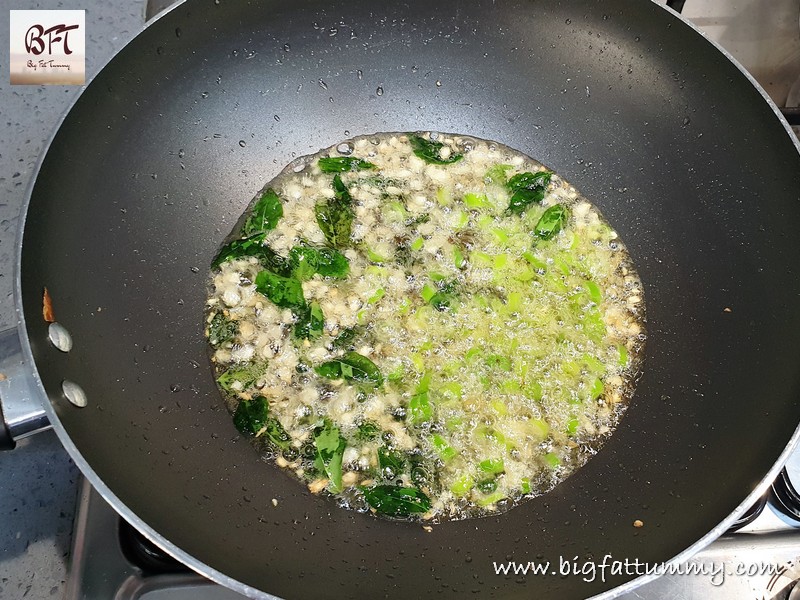 Step 3:     Switch off the heat and add the hing, methi powder and red chilly powders. Add the drained raw mango pieces and mix so that all pieces are coated. Store in a sterile jar in the refrigerator.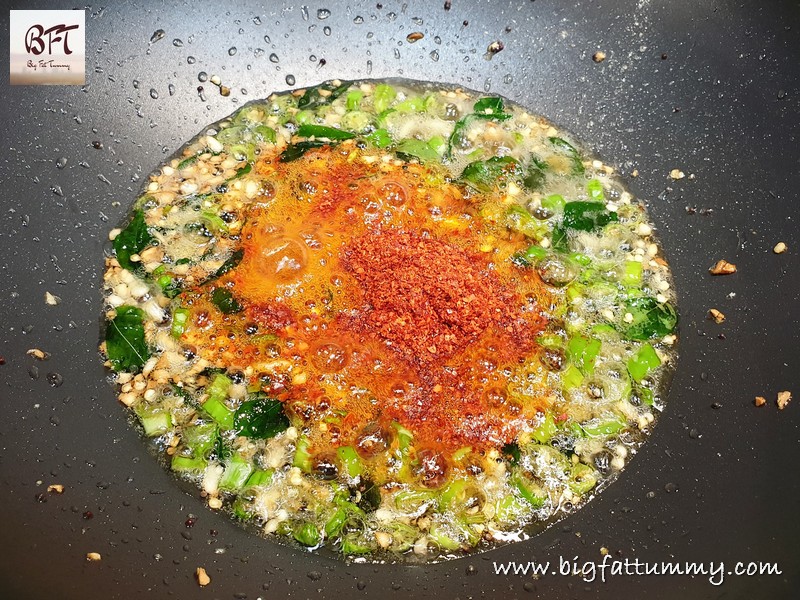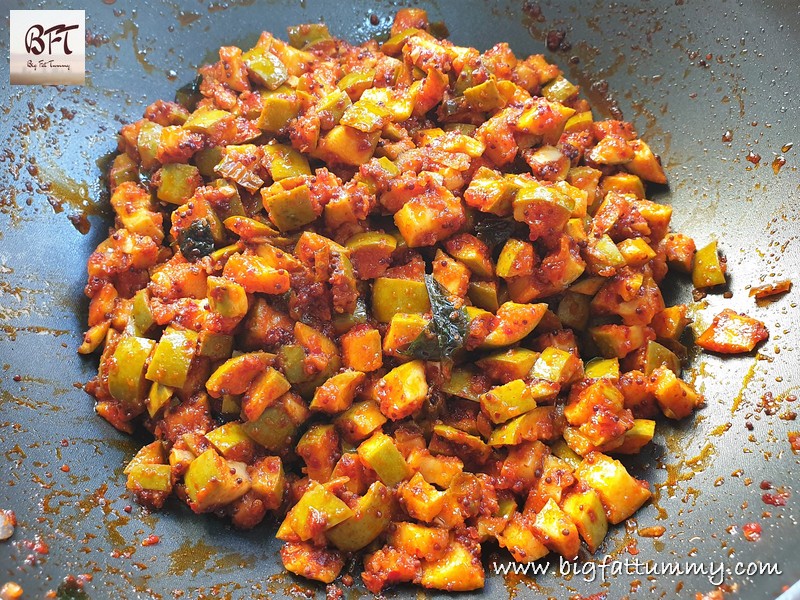 Notes:    
To store for a long time, heat another ½ cup of oil till very hot. Then switch off the heat, cool and pour over the pickle in the jar.