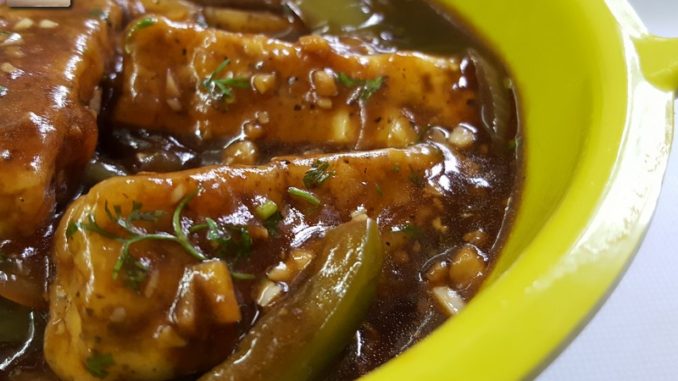 Indo-Chinese preparation that all will relish. You can cook the paneer chilly dry as a starter or as a gravy to accompany your main course Chinese dish.
Serves: A Family of Four
Prep. Time: 10 Mins.
Cooking Time: 15 Mins.
Ingredients:
Malai Paneer [Cottage Cheese] (cubed) – 250 gms.
Capsicum (sliced or cubed) – 1 medium
Onion (sliced or cubed) – 1 medium
Ginger (finely chopped) – 1 tsp.
Garlic (finely chopped) – 4 tsp.
Green Chillies (slit into 2) – 3 to 4
Soya Sauce – 1 tbsp.
Red Chilly Sauce – ½ tbsp.
Green Chilly Sauce – 1 tbsp.
White Vinegar – 1 tbsp.
Stock – 150 ml (2 small stock cubes dissolved in hot water)
Corn Flour – 2 tbsp. + 1 tbsp. (dissolved in ¼ cup water – slurry)
All Purpose Flour(maida) – 2 tbsp.
Black Pepper Powder – ½ tsp.
Oil – 2 tbsp.
Salt – ½ tsp.
Step 1: Take 2 tbsp. cornflour, maida and the pepper powder and mix well. Sprinkle ½ tsp. salt on the paneer pieces and coat them well with the flour mixture.
Step 2: Heat a tbsp. of oil in a shallow pan and fry the paneer pieces on all sides, on medium heat till the outside is crisp. (Takes around 5 to 6 minutes). See that all the sides are cooked. Remove and keep aside.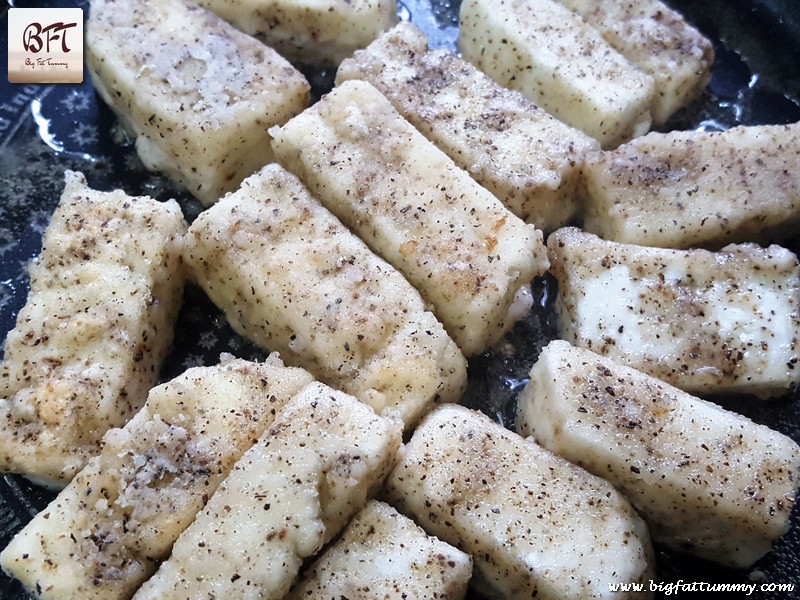 Step 3: In the same pan, add a tbsp. of oil. Sauté the ginger and 3 tsp. garlic for a minute on medium heat. Add the green chillies and sauté for another minute. Add the onions and sauté and then add the capsicum and sauté for 2 minutes.
Step 4: Add all the sauces and mix well. Add the paneer and toss well.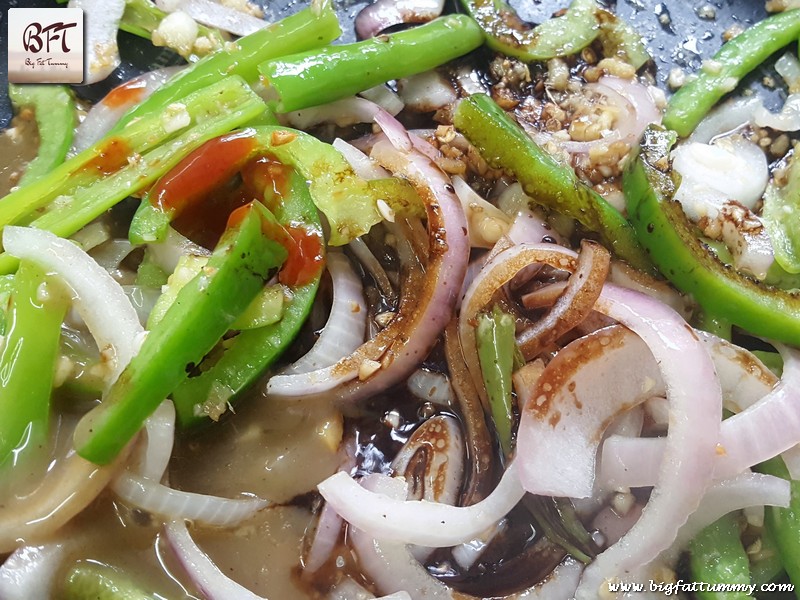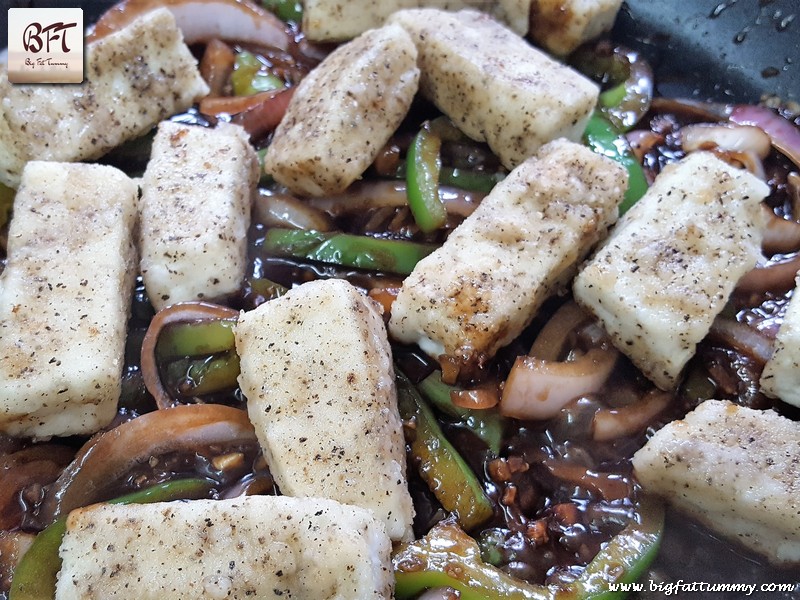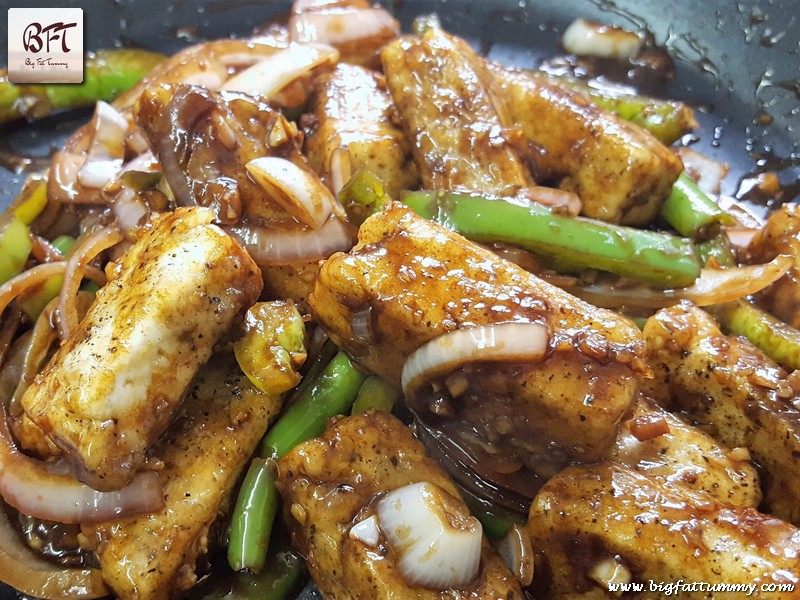 (Stop here if you want a dry preparation. Garnish with green corriander)
Step 5: Pour in the hot stock and 1 tsp. garlic. Add vinegar and stir in the slurry till it thickens and is glossy.
Garnish with green corriander. Serve with fried rice or noodles.