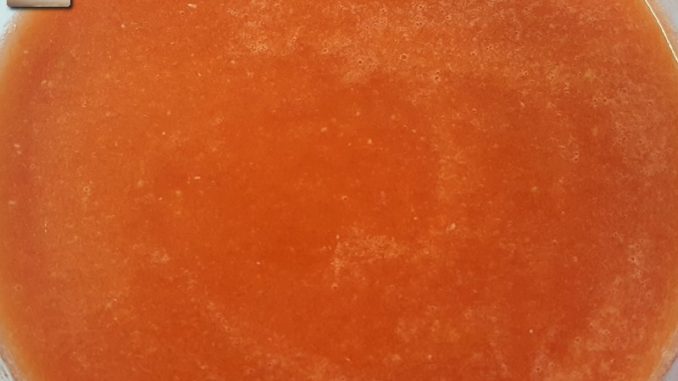 Follow these simple steps to make fresh home made tomato puree which can be used in a variety of dishes. The tomato puree stays good for 1 or 2 days in the refrigerator. You can also freeze it to stay good for a month.
Ingredient:
Red Ripe Tomatoes – 4 medium
Step 1: Score a cross on the top of each tomato. This will make peeling the tomatoes easier later.
Step 2: Heat 1 litre of water in a deep vessel. When it comes to a boil put the tomatoes into it and boil for 3 minutes on medium heat.
Step 3: Take the tomatoes out of the water and transfer into cold water. Leave in the cold water for 2 minutes.
Step 4: Peel the skin off the tomatoes, half them and blend to a smooth paste in your mixer.
Step 5: Strain the puree over a fine sieve and discard the seeds.