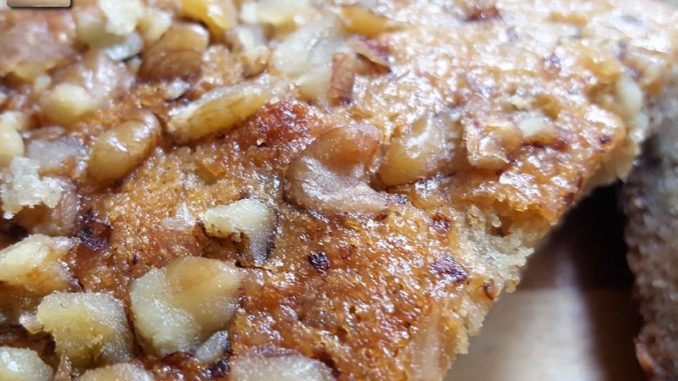 When you have bananas that have over ripened in your kitchen and no one will eat them, you can try this easy recipe. The delicious banana walnut loaf can be served at tea-time or packed into your children's tiffin boxes.
Servings: 12 to 15 slices
Prep. Time: 25 to 30 Mins.
Baking: 40 to 45 Mins.
Ingredients:
[ Standard Measure – 1 cup = 200 ml ]
Refined Flour – 1 ½ leveled cup
Baking Powder – ¼ tsp.
Baking Soda (soda-bi-carb) – ¾ tsp.
Castor Sugar – ¾ cup
Overripe Bananas (mashed) – 3 large
Butter (salted) – 100 gms. (softened)
Eggs – 2 large
Milk – ½ cup
Vanilla Essence – ½ tsp.
Walnuts (chopped and dusted with flour) – ¼ cup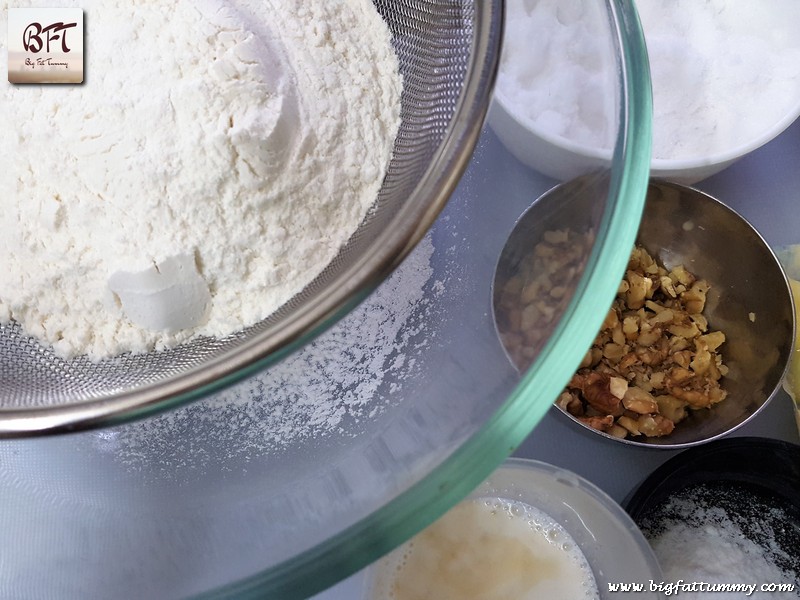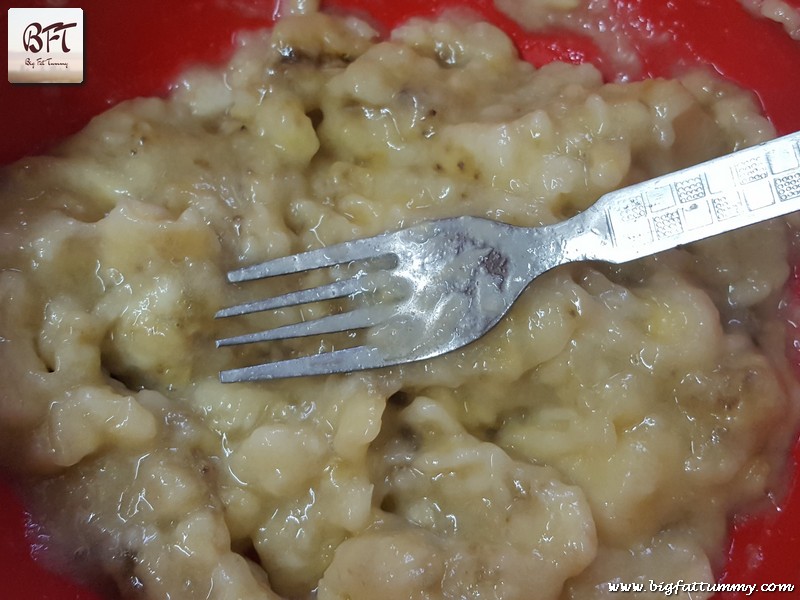 Step 1: Grease a loaf tin / baking dish (10 x 4 inch) with butter and line the base and sides with parchment paper or butter paper. Leave aside.
Step 2: Cream the butter and sugar in a bowl until light and fluffy with an electric beater on high speed.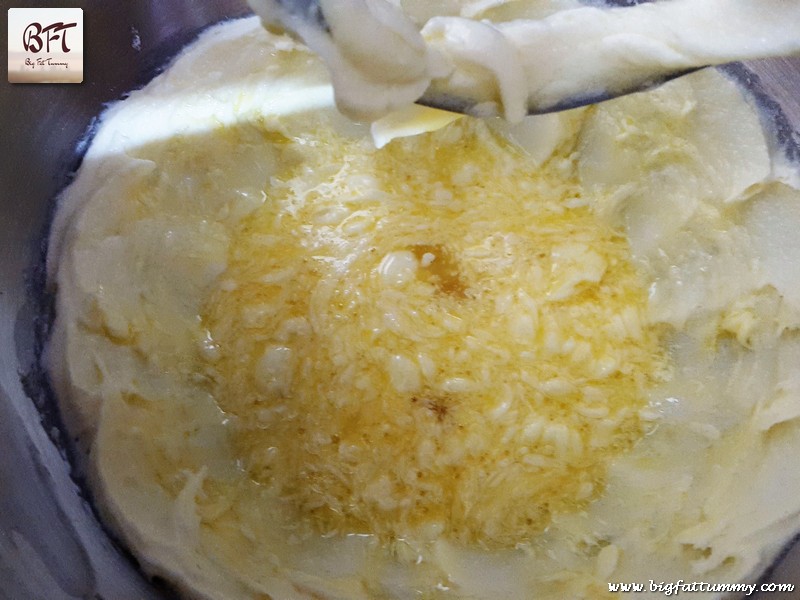 Step 3: Add one egg at a time and beat at low speed for 30 seconds each. Add the essence and beat for another 30 seconds.
Step 4: Add half the quantity of maida. Beat for 10 seconds. Add half the mashed bananas and beat for another 10 seconds. Add half the milk and beat for 10 seconds. Don't overmix. Repeat with the other half.
Step 5: Lightly fold in half of the chopped nuts using a rubber/silicone spatula.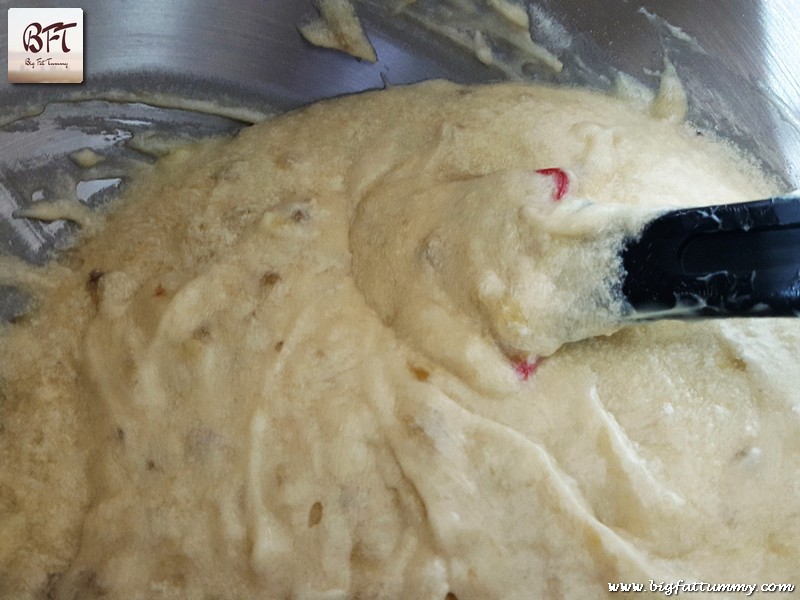 Step 6: Pre-heat the oven to 160°c for 15 minutes. Meanwhile, pour the batter into the lined tin. Tap the tin 2 to 3 times to settle the mixture.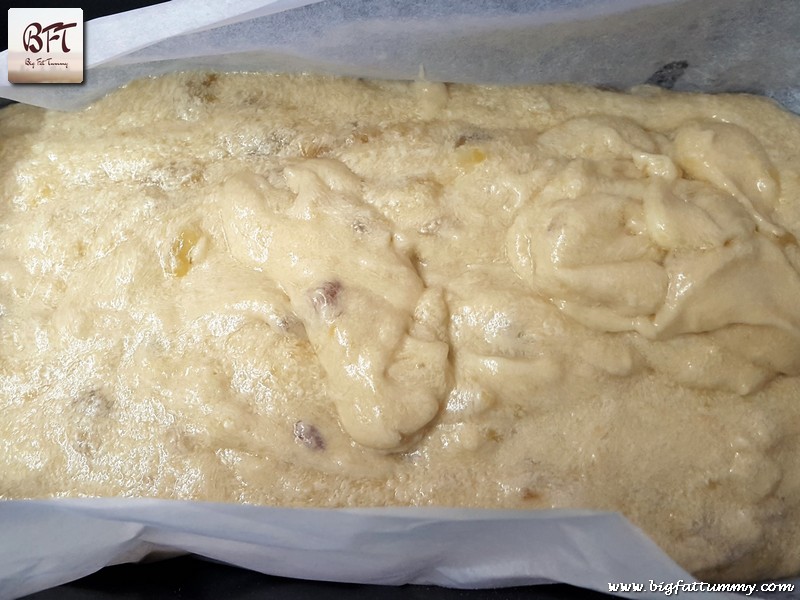 Step 7: Sprinkle walnuts on top of the batter and bake at 160°c for 40 minutes. Use a toothpick or skewer to check if it is done. The toothpick must come clean. If not, bake for another 5 minutes. Cool on a wire rack.