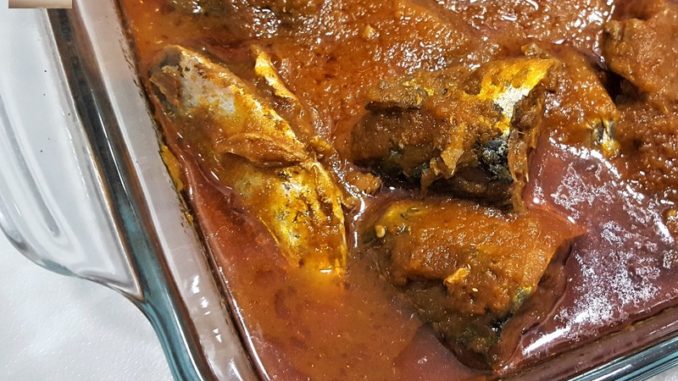 If you have eaten the canned mackerels in tomato you will know how yummy they taste. You don't even have to bother about the bones as they are so soft that you can eat them along with the flesh. This a recipe for the mackerels in tomatoes that you may have eaten out of tins. Albeit a recipe without any added preservatives. My daddy used to make this but with whole spices. This is a modified version. You can store this in the refrigerator for up to 8 days and use it in sandwiches, salads or as toppings.
Yield: 1 Kg. (approx..)
Prep. Time: 20 Mins.
Cooking Time: 30 Mins. (active) + 50 Mins (passive)
Ingredients:
[ Standard Measure – 1 cup = 200 ml ]
Mackerels [Bangda/Bangde] – 8 to 10 big
Lime – 1 big
Palm Vinegar – 1 to 2 tbsp.
Tomato Ketchup – 1/3 cup
To be ground to a paste:

Tomatoes (ripe & deseeded) – 5 big
Garlic – 6 cloves (small)
Ginger – ½ inch
Light Green Chillies – 3 to 4

Oil – 1/3 cup
Salt – 1 tsp. or to taste
Step 1:     Clean the mackerels and cut into 2 to 3 pieces. Wash and drain well. Apply 1 tsp. salt and the juice of the lime and leave aside for 45 to 60 minutes.
Step 2:     Meanwhile, grind the ingredients for the paste very fine.
Step 3:     Heat oil in a pressure pan/cooker and add the ground masala to it. Stir on medium heat for 10 to 12 minutes till the raw smell disappears and the oil separates.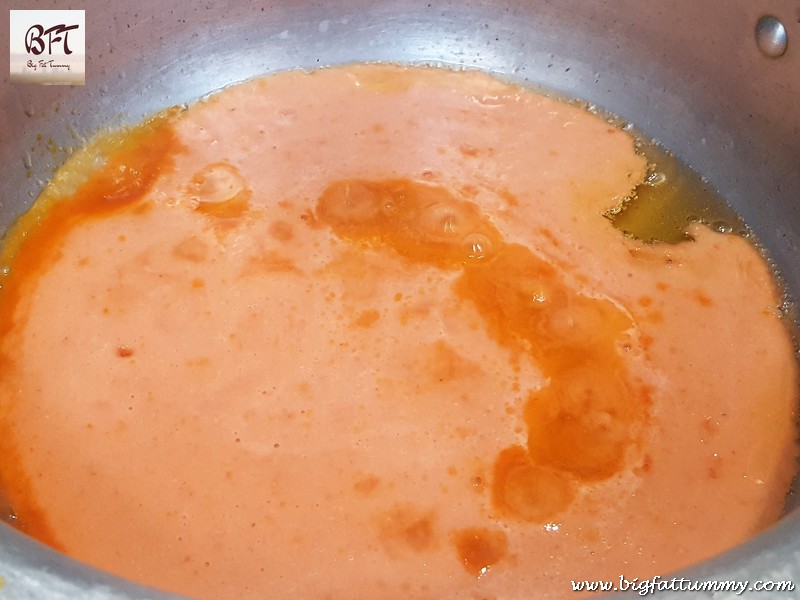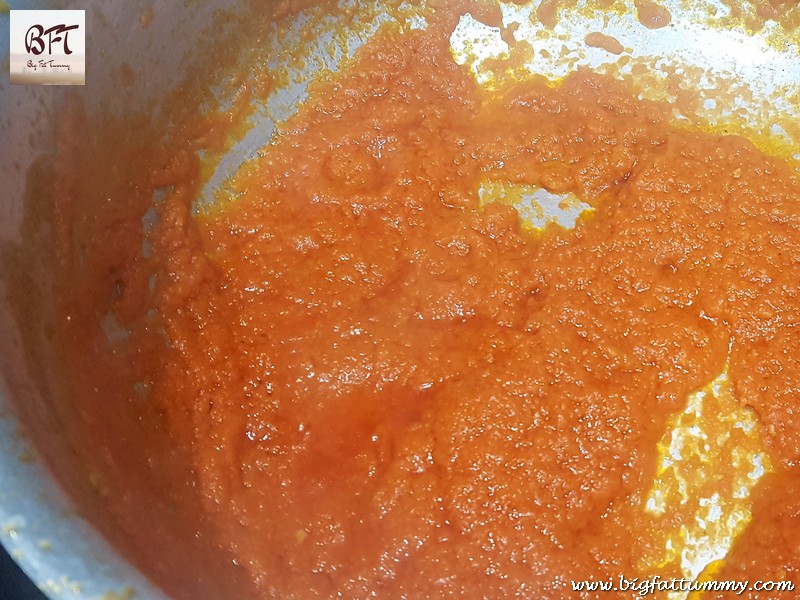 Step 4:     Add ¾ cup warm water, vinegar and ketchup and mix well. Put in the mackerels and stir gently to coat them. Let them simmer for 2 minutes. Check for salt and add if required.
Step 5:     Put on the lid of the pan/cooker and cook on medium heat till the first whistle goes. Then switch the heat to low and cook for 50 minutes. Switch off the heat and allow the pressure to release naturally.
Note:
Lime helps to soften the fish bone.
You could also add ½ tsp. sugar.
Small whole cleaned sardines (20 to 25) can also substitute the mackerels. But reduce the slow pressure cooking time to 45 minutes.