The Pomfret Jeerem Meerem is a mildly spiced watery broth cooked in tamarind water. The pomfrets also release their juices and oils and the make the curry even more flavourful. This light summer curry goes well with rice. Do note that if you want to make this with other fish, we do have other recipes for those which are a bit different. You can do a 'Jeerem Meerem' search to find them.
Serves: 4 Persons
Prep. Time: 15 Mins.
Cooking Time: 25 to 30 Mins.
Ingredients:
Silver Pomfret (cleaned & sliced) – 3 medium
Onion (chopped) – 2 small
Tomato (chopped) – 1 medium
Garlic (medium cloves) – 8 peeled + 4 unpeeled
Green Chillies (halved & slit) – 2 to 3
Tamarind (soaked in 250 ml warm water) – 1 lime sized ball
Cumin Seeds – ½ + ½ tsp.
Black Pepper Corns – ½ tsp.
Cinnamon – ½ inch
Turmeric – ½ tsp.
Oil – 2 tbsp.
Salt – 2 tsp.
Step 1: Apply 1 tsp. salt to cleaned and washed fish slices and keep aside. Coarsely pound ½ tsp. of the jeera using a mortar and pestle and leave aside. Add the 4 unpeeled cloves of garlic and crush them lightly and keep aside.
Step 2: Grind the remaining ½ tsp. of jeera, with pepper, turmeric, cinnamon and the remaining garlic cloves (peeled) using 2 to 3 tbsp. of water and keep aside.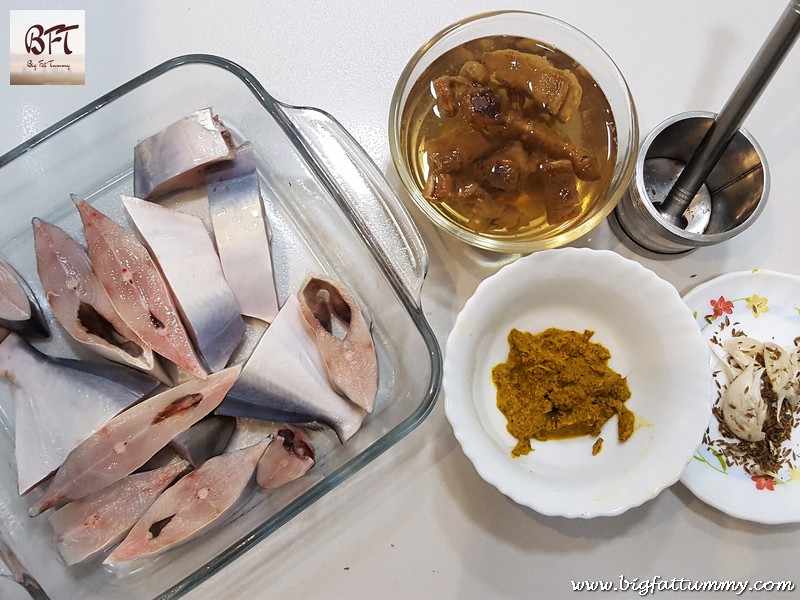 Step 3: Heat the oil in a vessel and add the pounded jeera and crushed garlic. Sauté for a few seconds on medium heat. Then add the onion and sauté till light brown.
Step 4: Add the tomato and cook on low heat till the tomato turns pulpy. Then add the ground masala paste and saute for a minute.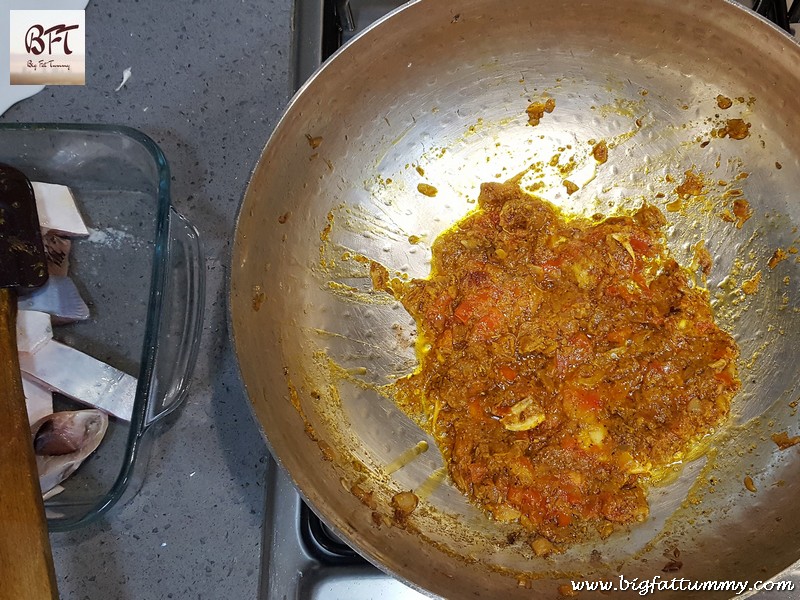 Step 5: Pulp and strain the tamarind water into the vessel. Add another 150 ml of warm water to the mixer and give it a spin. Add this water to the vessel. Increase the heat to medium and let the curry come to a boil.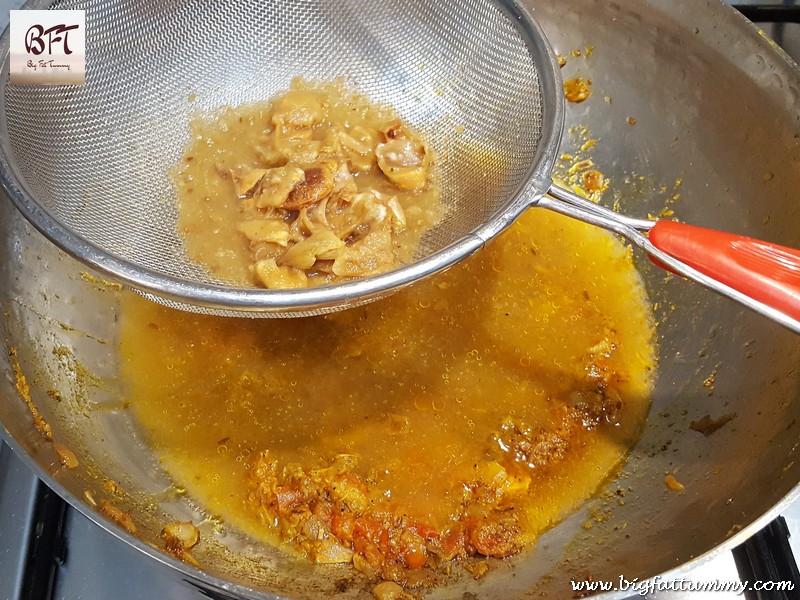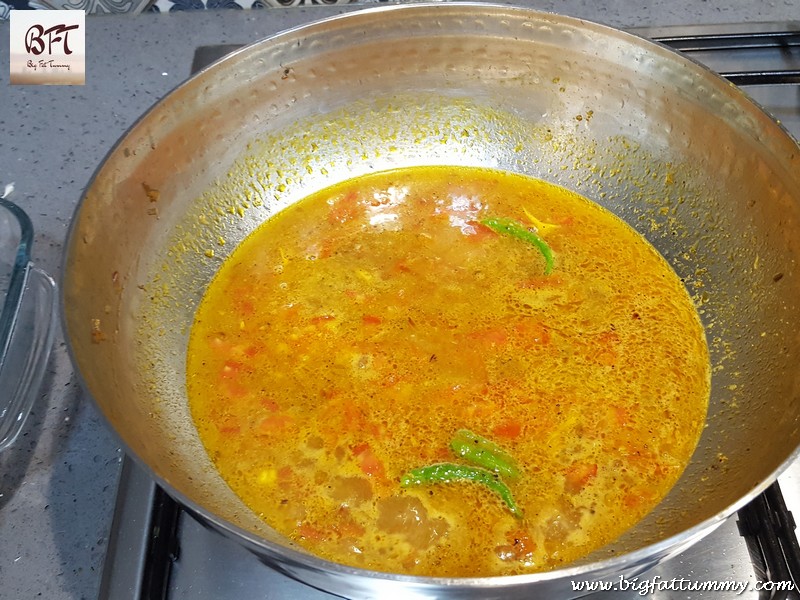 Step 6: Once the curry starts boiling, add the green chillies followed by the fish pieces and let it cook for 5 to 6 minutes. Lift the pan off the heat and swirl it to coat the fish two to 3 times when it is cooking. Do not use a spoon to mix the curry. Check for salt and add if required. Swirl the pan and switch off the heat. Keep covered for 5 minutes before serving.