Pulaos are an all in one meal. Little or no accompaniment is needed. There are varieties of pulaos cooked in India. This is my version of a prawn pulao with coconut milk.
Serves: 6 Persons
Prep. Time: 25 Mins.
Cooking Time: 15 Mins. (active) + 15 Mins. (passive)
Ingredients:
Basmati Rice – 2 cups
Prawns (medium – cleaned and deveined) – ½ cup
Onion (sliced) – 3 medium
Curry Leaves – 12
Black Pepper Corns – 1 ½ tsp.
Bay Leaves – 3
Cumin Seeds – 1 tsp.
Cloves – 4
Cinnamon – 4 inch
Turmeric Powder – ½ tsp.
Thin Coconut Milk – 4 cups
Oil – 2 tsp.
Salt 2 tsp.
Masala Paste

Coconut (grated) – ½ cup
Green Chillies – 2
Cumin Seeds – 2 tsp.
Step 1: Apply ½ tsp. salt and ¼ tsp. turmeric to the prawns and leave aside for 10 minutes. Wash the rice and soak for 20 minutes.
Step 2: Grind the ingredients for the masala to a fine paste using a little water.
Step 3: Heat the oil in a vessel in which you want to make the pulao. Add the sliced onions and fry till light golden. Push to one side of the pan and add the cumin seeds, cloves, cinnamon, peppercorns, bay leaves and curry leaves in the empty space and sauté for a minute on medium heat. Add the prawns and sauté for one more minute and them mix all the ingredients in the pan.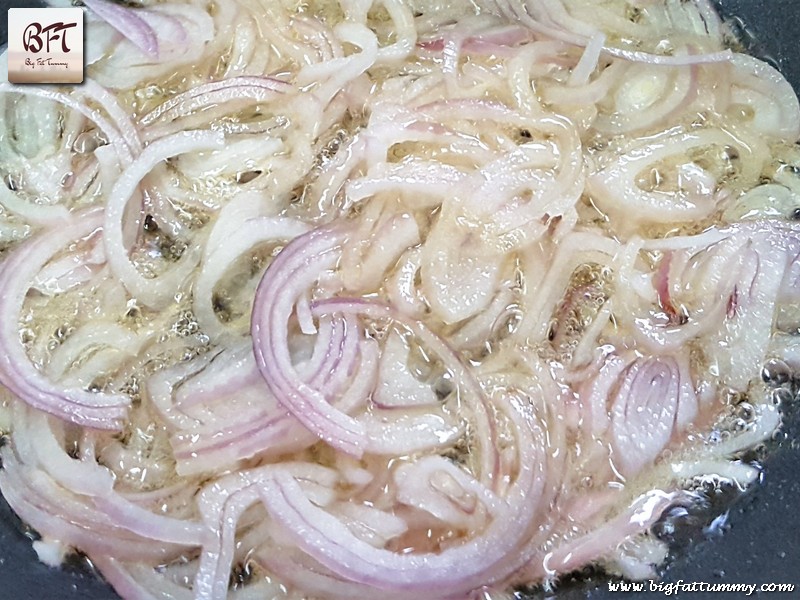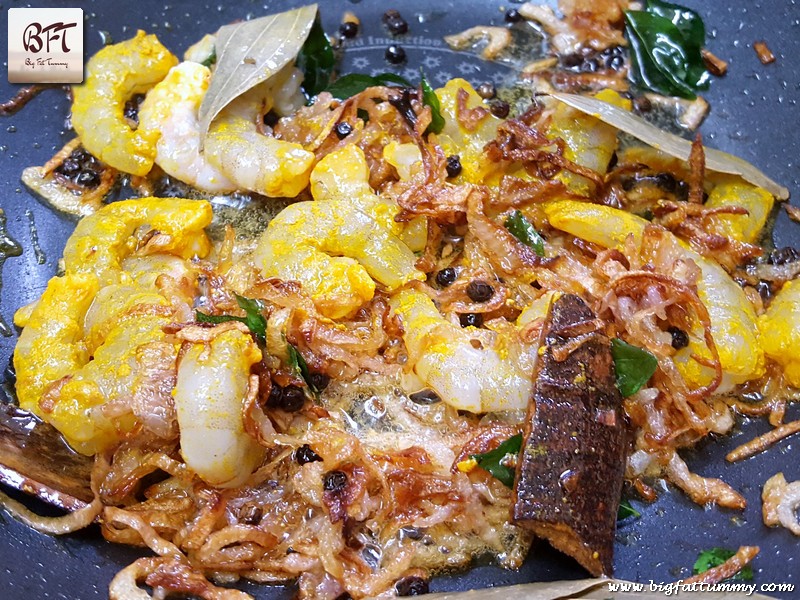 Step 4: Add the coconut milk, turmeric and salt and bring the whole mixture to a boil. Drain the rice and add. Also add the coconut paste. Mix well. Cover and cook on low heat for 12 to 15 minutes. Stir in between.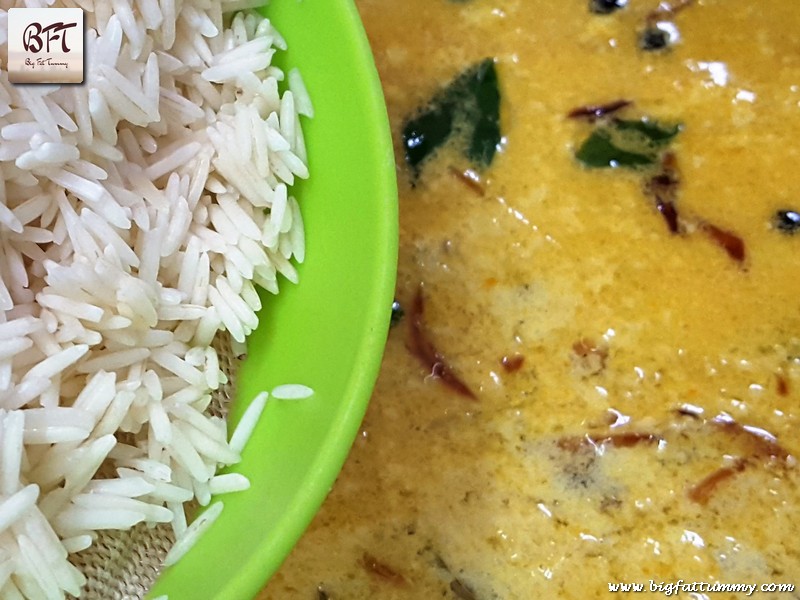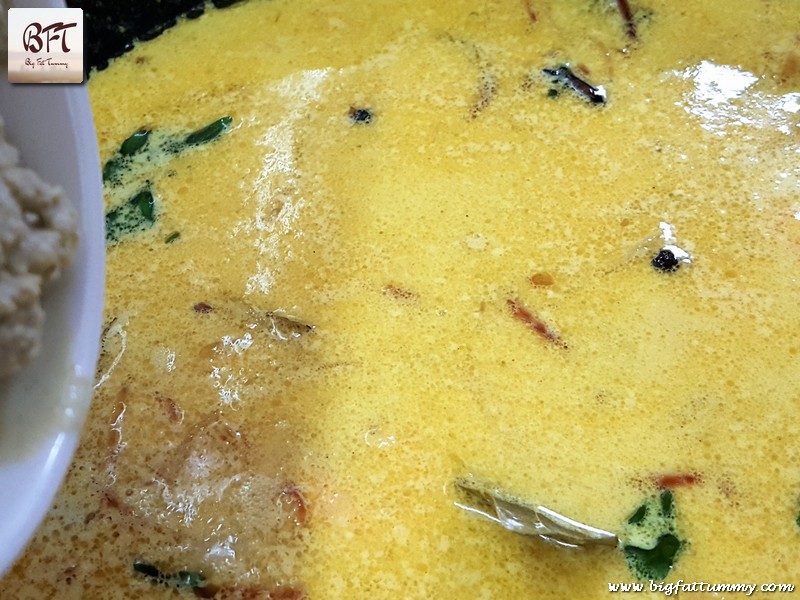 Step 5: Switch off the heat after the rice is cooked but keep covered for 20 minutes before serving. This will allow all the flavours to mingle.