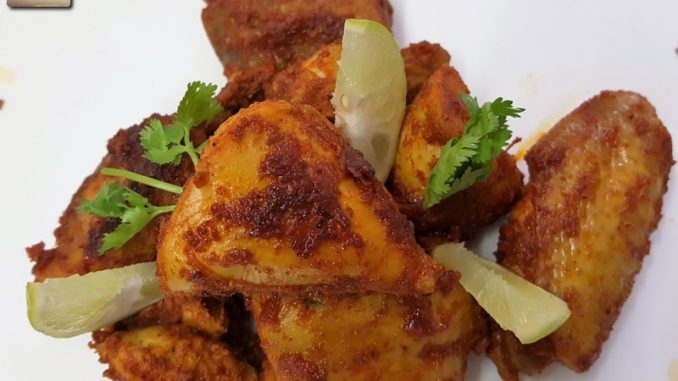 I call this recipe Express Chicken Fry because it uses very few readily available ingredients. The preparation can be done in advance and it can be fried just before serving. You could serve it as a side dish with rice. You can also debone the cooked meat and make a sandwich with buttered slices of bread.
Serves: A Family of Four
Prep. Time: 10 Mins. + 1 hour (marination)
Cooking Time: 22 to 25 Mins.
Ingredients:
Chicken (on the bone – medium pieces) – 500 gms.
Oil – 2 tbsp.
Marinade:

Limes – 2 medium
Ginger-Garlic Paste – 2 tsp.
Kashmiri Red Chilly Powder – 2 tsp. or to taste
Corriander Powder – ½ tsp.
Cumin Seed Powder – ¼ tsp.
Garam Masala Powder – a pinch
Turmeric Powder – a pinch
Stock Cube – ¼ of a small cube
Salt – 1 tsp.
Step 1: Wash the chicken pieces and drain well. Pat dry with paper towels. Apply all the ingredients for the marinade and mix well. Allow to marinate for 1 hour to overnight (works best) in the refrigerator.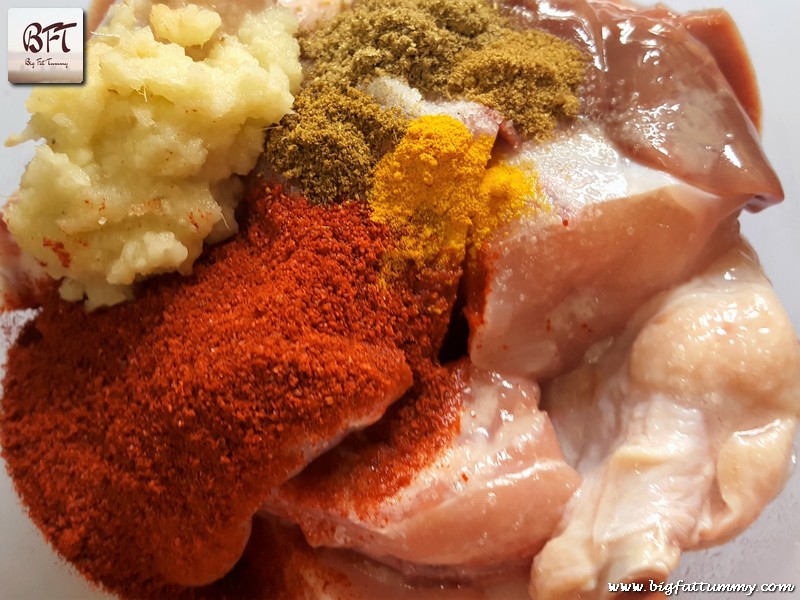 Step 2: Remove the chicken from the refrigerator and keep it aside for 30 minutes.
Step 3: Heat the oil in a pan. Add the chicken and sear each side on medium heat for 2 minutes. Cover and cook on low heat for 10 minutes.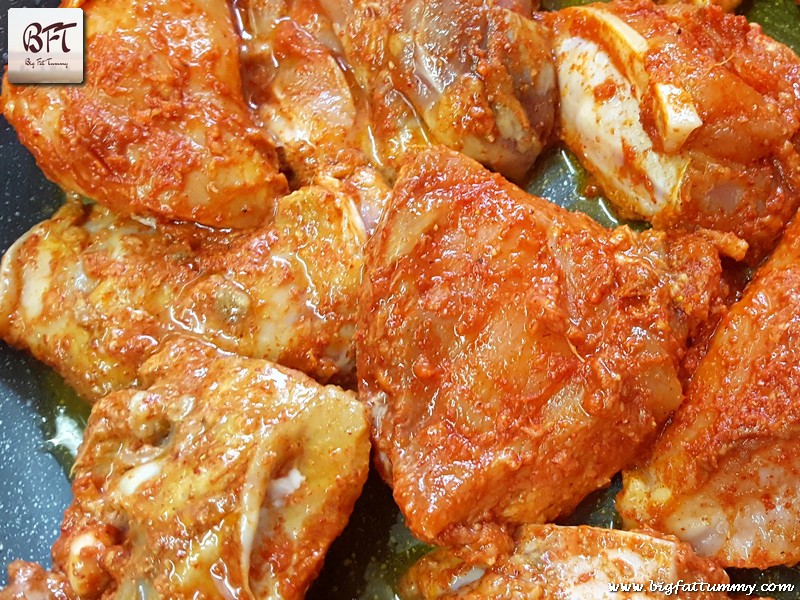 Step 4: Open the pan. The chicken will have released its juices. Increase the heat to high and continue frying for 10 minutes. Stir in between. When the juices have dried up and the oil releases your chicken is ready to be served.