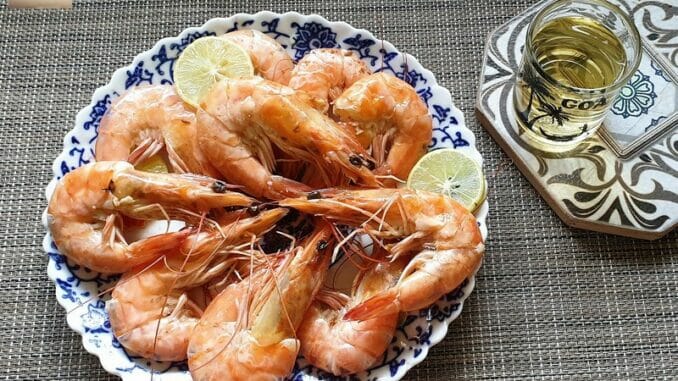 When we get our hands on some fresh prawns – those with the long antennae – and we want to enjoy their flavour without cooking them too much, what do we do? We steam them. We keep their jacket (shells) on and only devein them using a toothpick. We then steam them with a very few ingredients for a few minutes. Voilà – I have a plate full of these yummy little crustaceans which I'm now going to savour with my Cashew Feni and laze like a bum – because days like today very seldom do come. I hope you're not jay – cause, I know just the way – to enjoy my holiday 🙂 Presenting the Goan Steamed Prawns.
Serves: 2 to 4 Persons
Prep. Time: 5 Mins.
Steaming Time: 6 to 8 Mins.
Ingredients:
Fresh Prawns – 12 medium
Dry Red Chillies (broken) – 2 to 3
Garlic (unpeeled, crushed lightly) – 4 cloves
Kokum – 3 petals
Jeera – a pinch
Salt – 2 pinches
Step 1:     Wash the prawns. Do not shell them. But do devein them using a toothpick.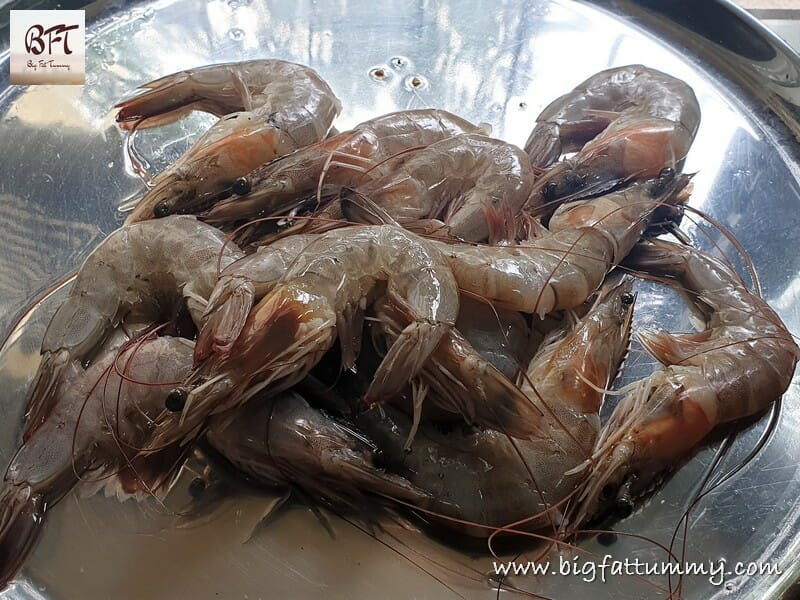 Step 2:     Place the prawns in a vessel and sprinkle the salt over them. Add the crushed garlic, jeera, red chillies and kokum. Also add 3 to 4 tbsp. of water.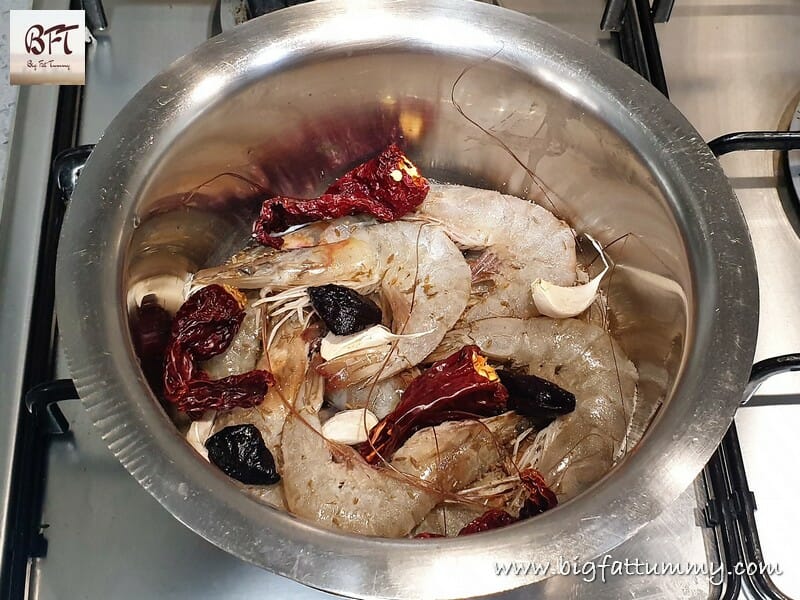 Step 3:     Cover the vessel and place on low heat. Cook for 6 to 8 minutes till the prawns turn orange. Turn off the heat and serve warm as an appetizer or a side.