The thought that squids would go well with coconut never occurred to me. As a Goan I only came across stuffed squids or squids in an ambot tik. The batter fried squids and butter garlic squids are also quite popular in Goa. I chanced upon this way of cooking squids on one of my trips to Kerala. Try it out, the Kerala Squid Coconut Stir Fry is lip-smacking.
Serves: A Family of Four
Prep. Time: 15 Mins.
Cooking Time: 40 to 45 Mins.
Ingredients:
[Standard Measure – 1 cup = 200 ml.]
Squids (cleaned and cut into rings) – 500 gms.
For the Squid Marinade:

Turmeric Powder – ¼ tsp.
Green Chillies (finely chopped) – 2
Ginger-Garlic Paste – 1 tsp.
Salt – 1 tsp.
Oil – 1 tsp.

Coconut (grated) – 1 cup
Onions (finely chopped) – 2 big
Green Chillies (finely chopped) – 2 to 3
Ginger (finely chopped) – 1 inch
Garlic (finely chopped) – 16 to 18 cloves
Curry Leaves – 10 to 12
Tamarind Pulp – 1 tbsp.
Mustard Seeds – ½ tsp.
Chilli Powder – ½ tbsp.
Corriander Powder – ½ tbsp.
Black Pepper Powder – 1 tsp.
Garam Masala Powder – a pinch
Oil – 2 tbsp.
Salt – 1 tsp. or to taste
Step 1: Mix the squids with the ingredients listed under marinade and keep aside for 30 minutes.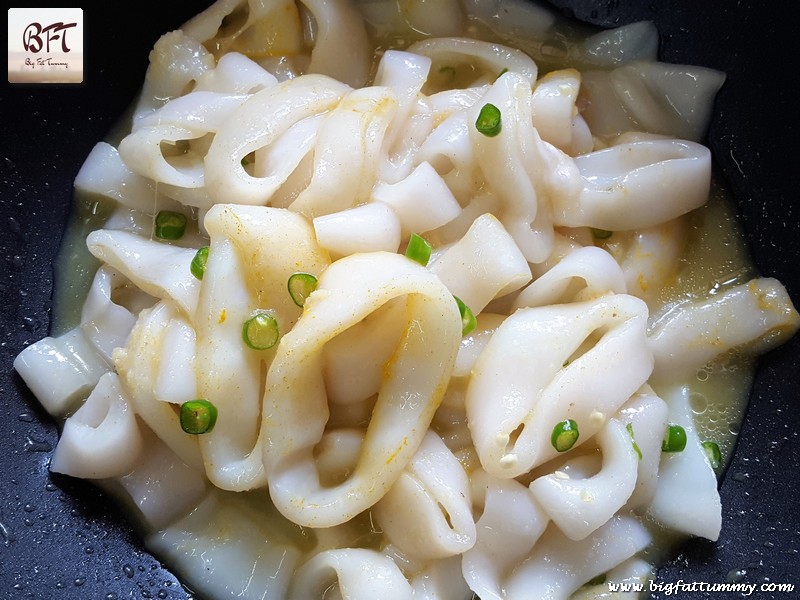 Step 2: After 30 minutes, cook the squids with 1 cup water on low heat for 30 minutes till all the water dries out and the squids are cooked.
Step 3: Heat the oil in a pan and add the mustard seeds. When they splutter, add the curry leaves, green chillies, ginger, garlic and sauté for a minute.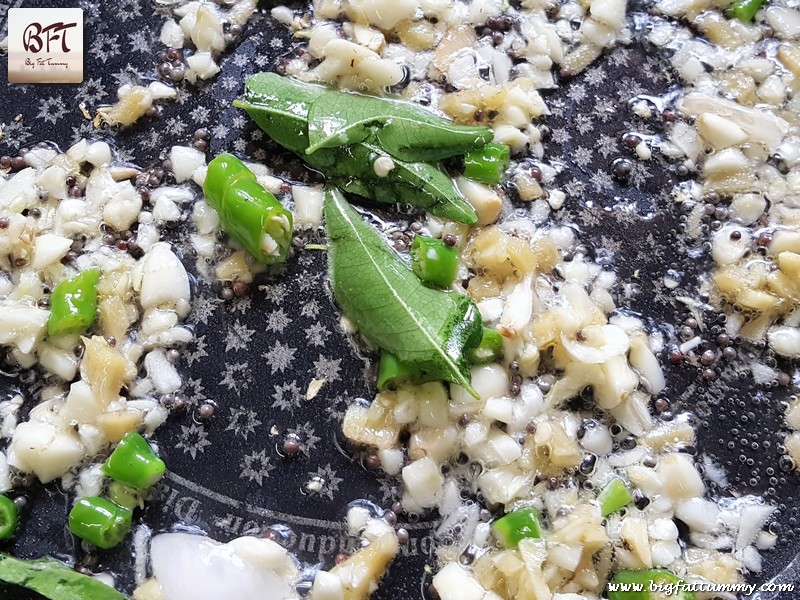 Step 4: Next add the onions and sauté till they turn pink. Add the chilly powder, corriander powder and sauté for 30 seconds.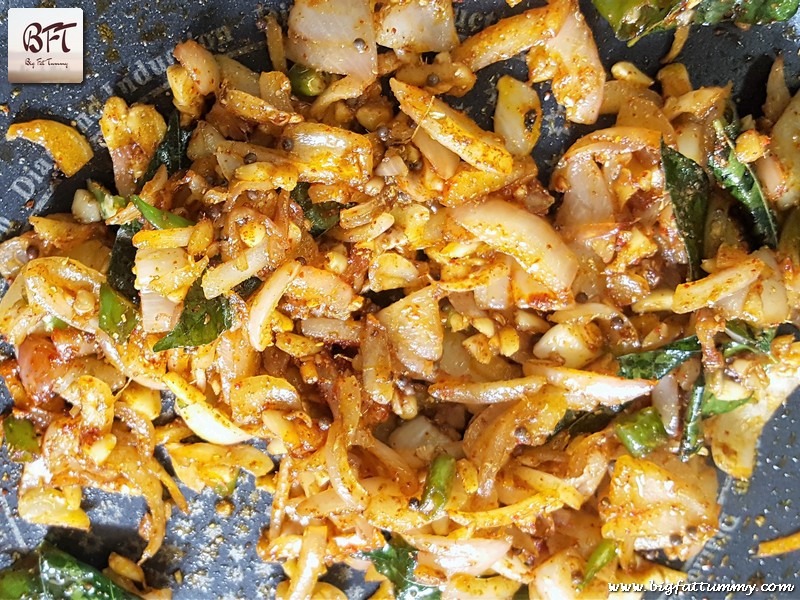 Step 5: Mix in the cooked squids and finally add the grated coconut, garam masala, pepper powder, tamarind pulp and sauté for 2 to 3 minutes.
Serve hot as a side dish.