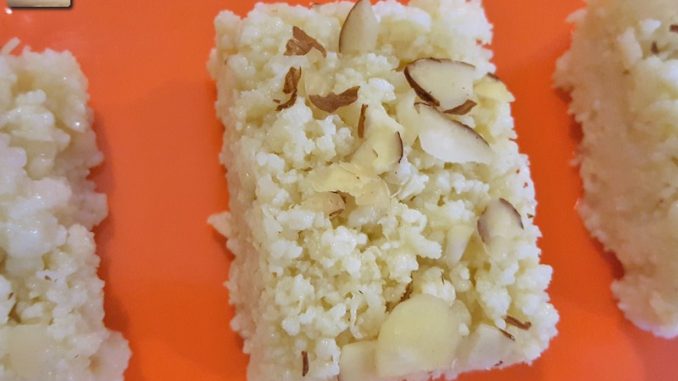 The paneer (cottage cheese) is used extensively in Indian cuisine. It is used for starters, main course, sweet meals and various varied preparations which make it a versatile ingredient in Indian cooking. Try this easy to make Paneer Ki Mithai which tastes just awesome.
Servings – 9 to 12 pieces
Prep. Time – 10 Mins.
Cooking Time – 60 Mins.
Ingredients:
Full Cream Milk – 1 litre
Fresh Paneer [Cottage Cheese] – 200 gms
Sugar – 100 gms.
Almond Flakes – 1 tbsp.
Ghee – 1 tsp.
Step 1: Grate the paneer. See that there are no lumps in it.
Step 2: Bring the milk to a boil in a heavy bottomed pan. Reduce the heat to low and simmer the milk, stirring in between. Reduce it to one third.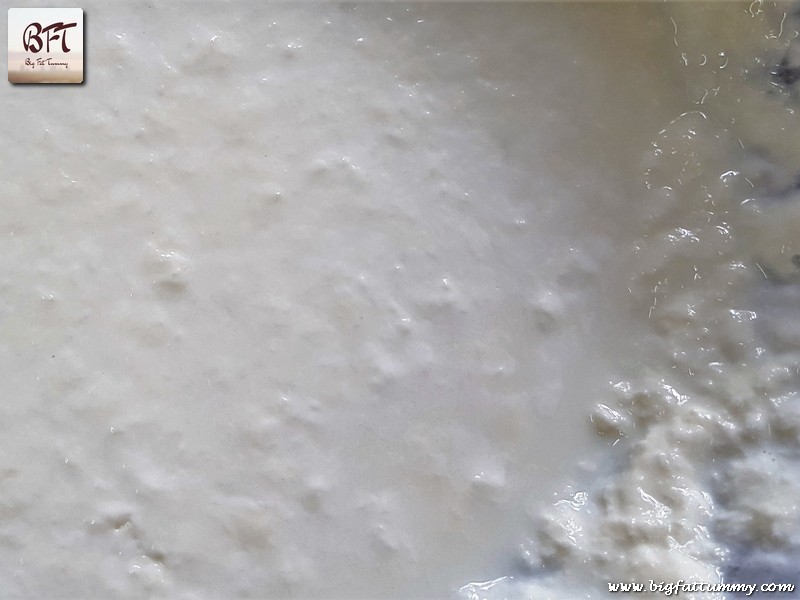 Step 3: Transfer the reduced milk into a non-stick pan, add the grated paneer and cook on low heat for 10 minutes. Add the sugar and keep stirring for another 10 minutes.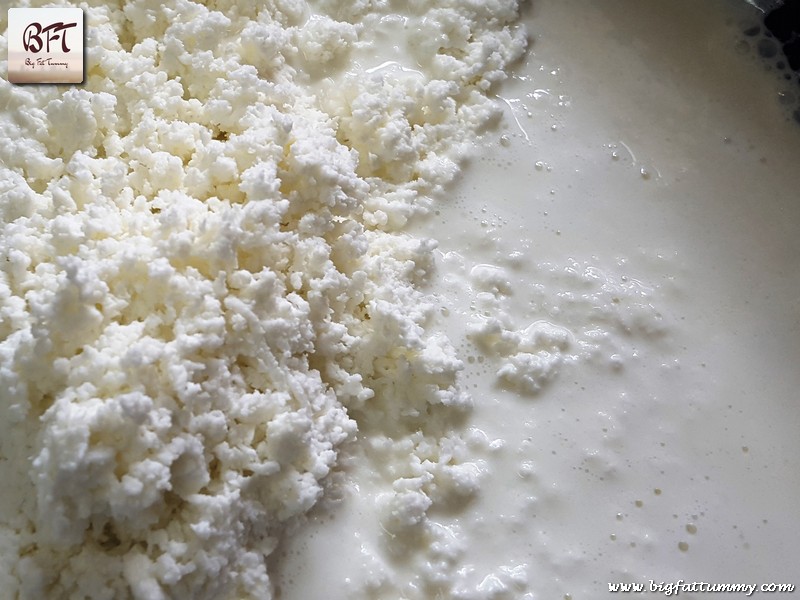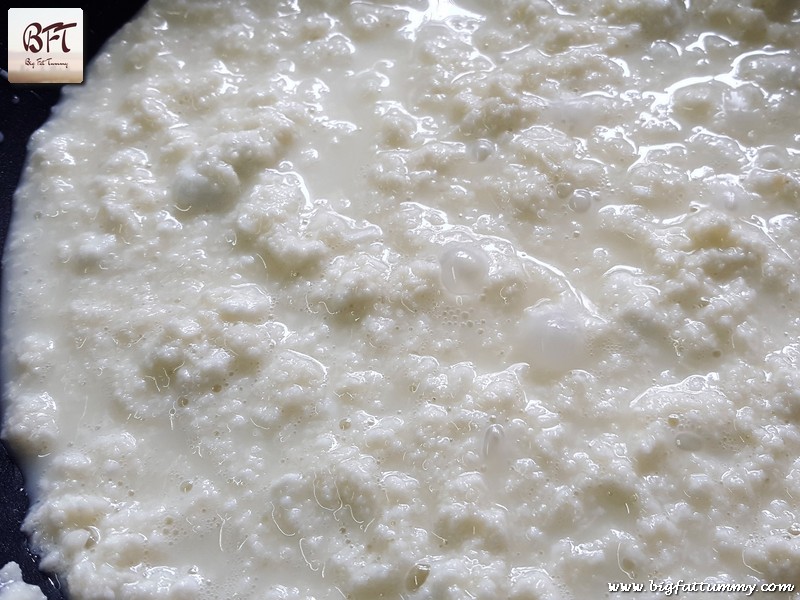 Step 4: When the mixture has just about dried up, take off the heat and transfer to a plate greased with ghee. Mould it into a rectangular shaped piece and sprinkle the almond flakes on it.
Step 5: Let the mithai cool to room temperature and then refrigerate it for 30 minutes. Remove from the refrigerator, cut into pieces of desired size and serve.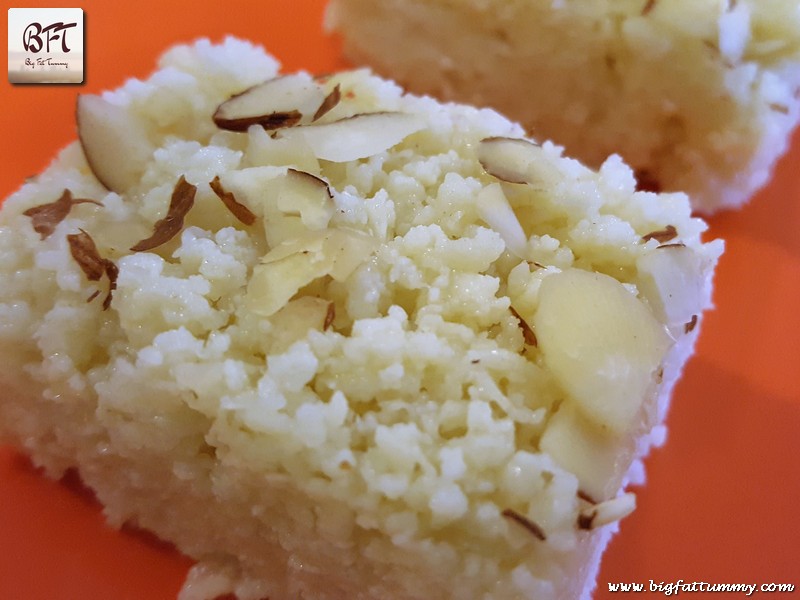 Note:
Do not allow the mixture to dry up too much as your end product will be dry and will crumble.
Use a wooden spatula for stirring.
You can use freshly prepared chenna instead of paneer.