When tomatoes have crowded the market and their prices are dirt cheap, I just can't resist preserving some in the form of a Hot & Sweet Ketchup. This homemade ketchup is completely devoid of preservatives and can be stored in the refrigerator for up 3 months and can be used as a dip or in other preparations. My boys just love the ketchup as the commercial ones leave a weird aftertaste. And guess what – its damn easy to make.
Yield: 1.25 Kg (approx..)
Prep. Time: 10 Mins.
Cooking Time: 90 Mins.
Ingredients:
[ Standard Measure: 1 cup = 250 ml ]
Tomatoes (Ripe) – 2 kgs
Sugar – 1 ½ cup
White vinegar – 1 ½ cup
Garlic – 18 to 20 cloves
Ginger – 2 inch
Kashmiri Red Chilly Powder – 2 to 3 tbsp.
Salt – 2 tbsp.
Step 1: Wash the tomatoes and leave them to drip dry in a sieve. Then chop them roughly into quarters and place the chopped tomatoes in a vessel.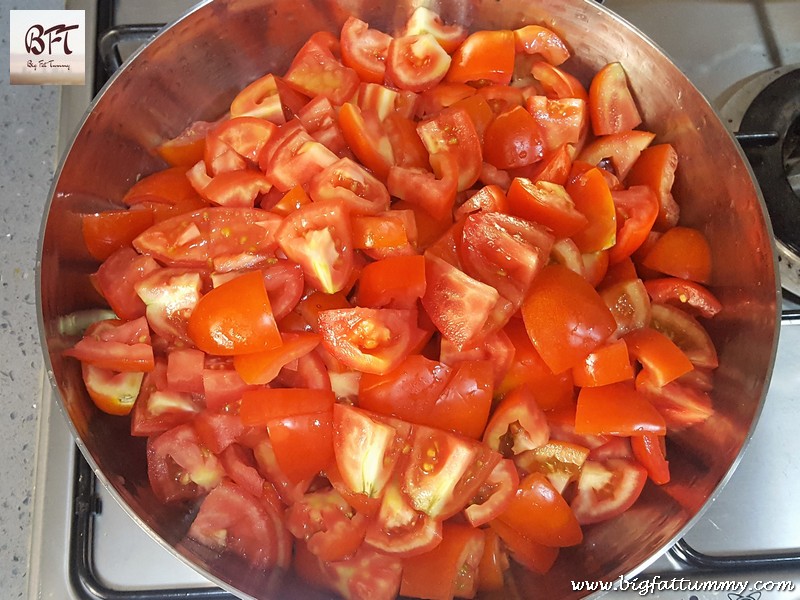 Step 2: Grind the ginger, garlic and red chilly powder to a fine paste using ¾ cup of the vinegar. Add the paste to the chopped tomatoes in the vessel and mix. Add the salt.
Step 3: Place the vessel on low-medium heat and cook covered till the tomatoes turn pulpy. Stir in between. Do not add water at any time. This should take 50 to 55 minutes. Then switch off the heat and let it cool.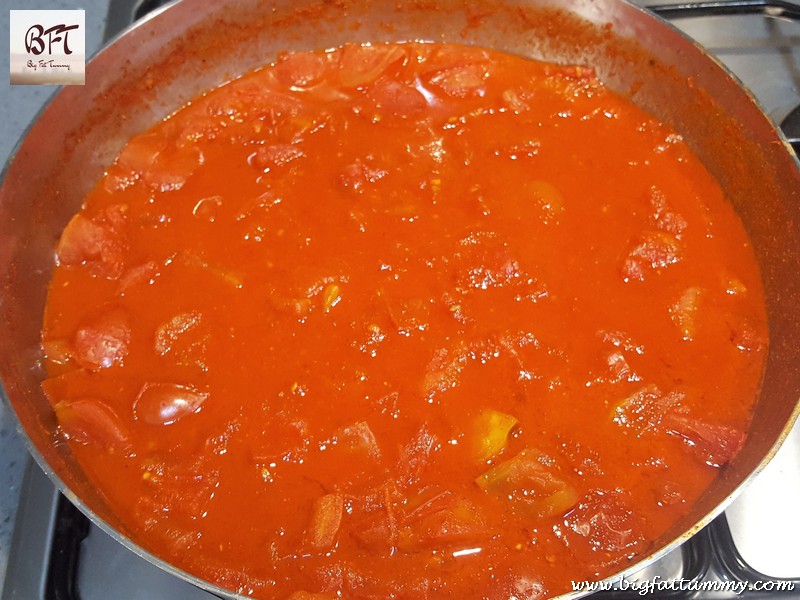 Step 4: Grind the tomato mixture to a fine puree and then sieve the puree with a fine mesh sieve into a non-stick vessel.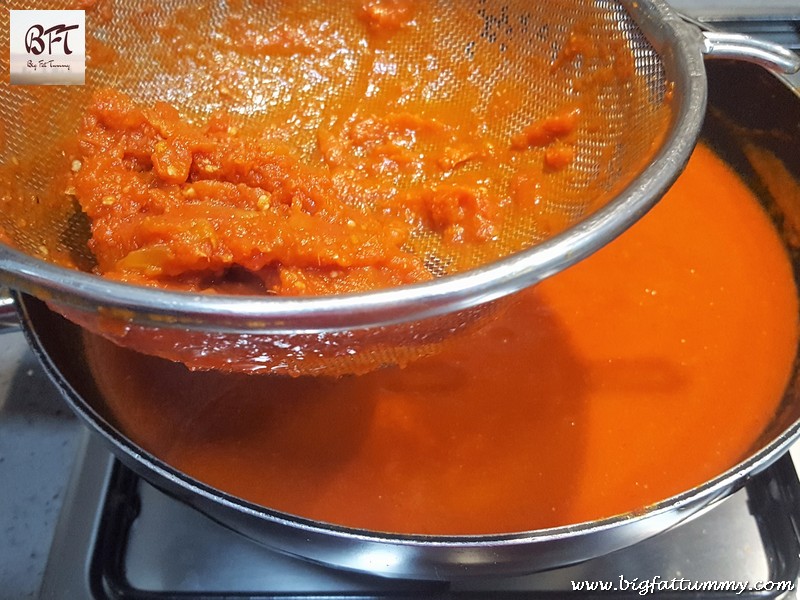 Step 5: Add the sugar and the remaining vinegar and place on heat. Let the sieved mixture cook on low-medium heat for 30 to 35 minutes till thick. Stir in between. Cool & bottle (see note).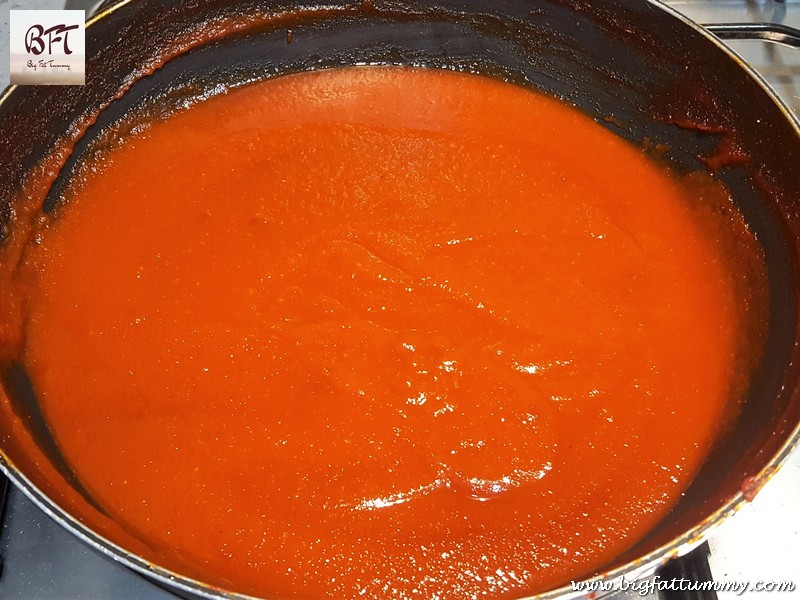 Note:
You need to check if the ketchup is ready / cooked. Take half a teaspoonful of the ketchup and drop it on a white plate. Tilt the plate. The ketchup should adhere continuously to the plate. It should not be watery and drip off.