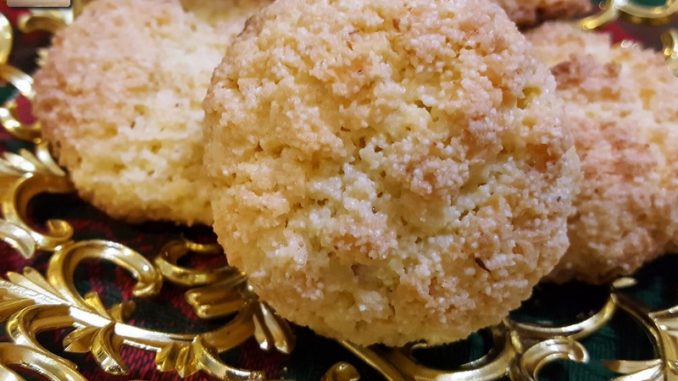 The bolinhas – GOan Coconut Cookie are a semolina-coconut cookie which are available all over Goa and are a favourite tea time snack. The bolinha is also a must in a Goan Christmas sweet basket and when you make this easy version you will have a complete kuswar (platter of Xmas goodies).
Yield: 22 to 24 Pieces
Prep. Time: 20 Mins. + 12 hour (standing)
Baking Time: 20 to 25 Mins.
Ingredients:
Rawa [Semolina] – 250 gms.
Sugar – 250 gms.
Coconut (freshly grated) – 220 gms.
Egg Yolks – 9
Water – 60 ml.
Vanilla Essence – ½ tsp. or Cardamom Powder – ½ tsp.
Salt – ¼ tsp.
Step 1: Dry roast the semolina on low heat for 3 to 4 minutes and keep aside to cool.
Step 2: Mix the sugar and water and bring to a boil. Stir till you get a one thread consistency. When the consistency is achieved, add the grated coconut and cook on low heat for 4 to 5 minutes. Switch off the heat and leave aside to cool.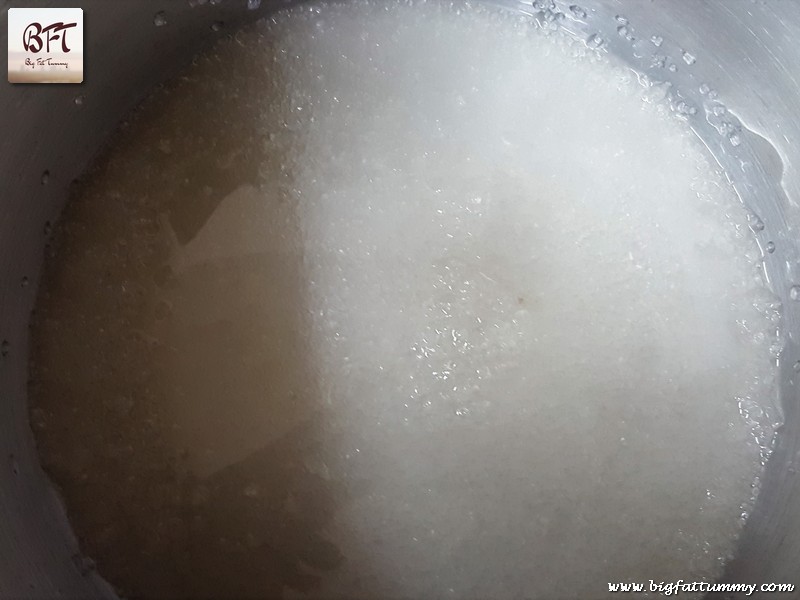 Step 3: When the coconut mixture cools completely, add the egg yolks, vanilla essence and salt and mix well. Finally add the semolina and mix well. Leave this mixture in the refrigerator overnight.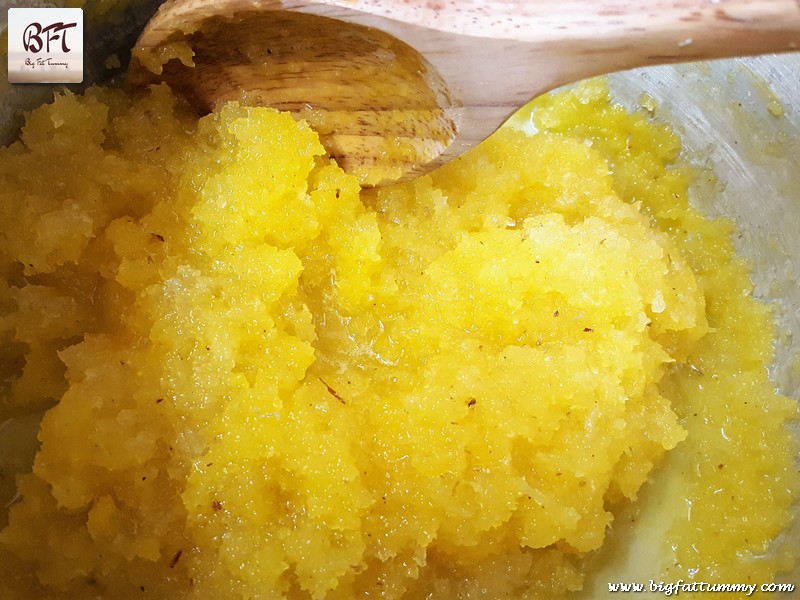 Step 4: Next day, line a baking tray with parchment paper. Remove the batter from the refrigerator and let it come to room temperature. Take lime sized balls of the dough and place the balls on the pre-lined baking tray. If you find it difficult to handle the dough, dust you hand with a little bit of maida (APF).
Step 5: Using a toothpick or butter-knife make a crisscross design on the top of each bolinha.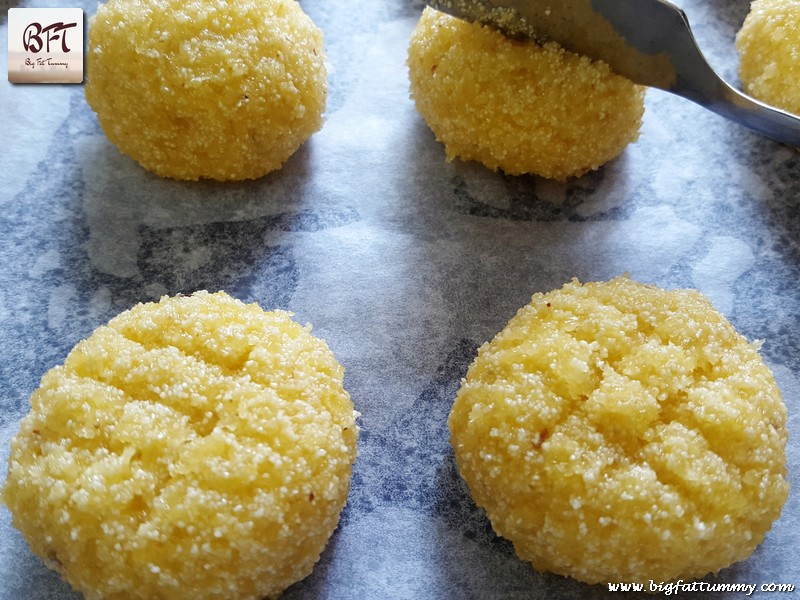 Step 6:     Pre-heat an oven to 180°c for 15 minutes and then bake the bolinhas at the same temperature for 20 to 25 minutes till browned on top.