Sole fish or leppos are an all-time favourite fish, loved by all Goans. Even if you are out of Goa, but living in a colony with many Goans, the fish vendors there will definitely have this fish for sale. The fish is also quite popular all throughout the world. This Sole Fish Pepper Curry of mine, reminded my mummy of the way it was cooked in the olden days. She was of the opinion that the aroma and taste was very similar to when it was cooked in earthen vessels in her quaint village.
Serves: 4 to 5 persons
Prep. Time: 25 Mins.
Cooking Time: 18 to 20 Mins.
Ingredients:
Sole Fish [Lep] (cleaned, cut into pieces) – 500 gms
Onion (sliced) – 1 medium
Green Chillies (slit) – 1 or 2
Garlic – 10 cloves
Tamarind – 1 lime sized ball (soaked in 1 cup warm water)
Kokum – 4 petals
Oil – 2 tbsp.
Salt – 1 ½ tsp.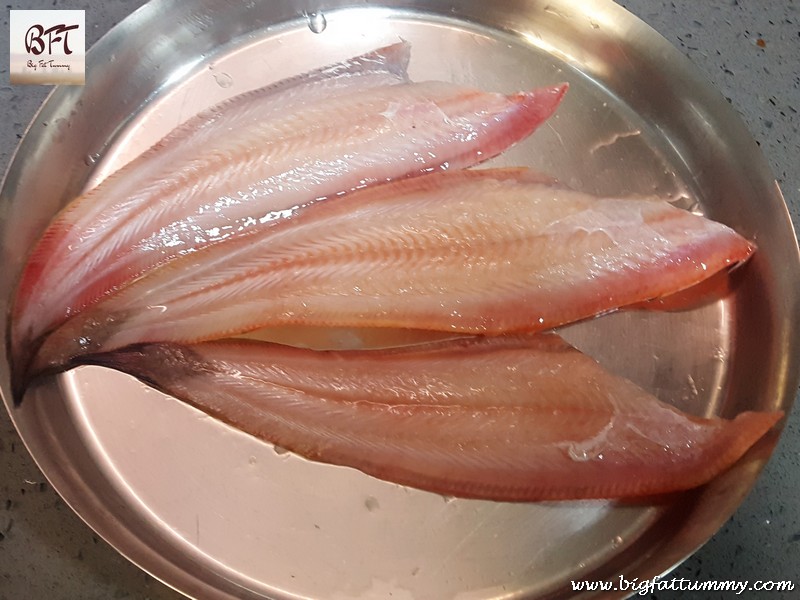 For the Masala:
Kashmiri Red Chillies (deseeded) – 6
Bedgi Chillies (whole) – 2
Turmeric Powder – ½ tsp.
Cumin Seeds – ½ tsp.
Black Pepper Corns – 1 tsp.
Coconut (grated) – ¼ cup.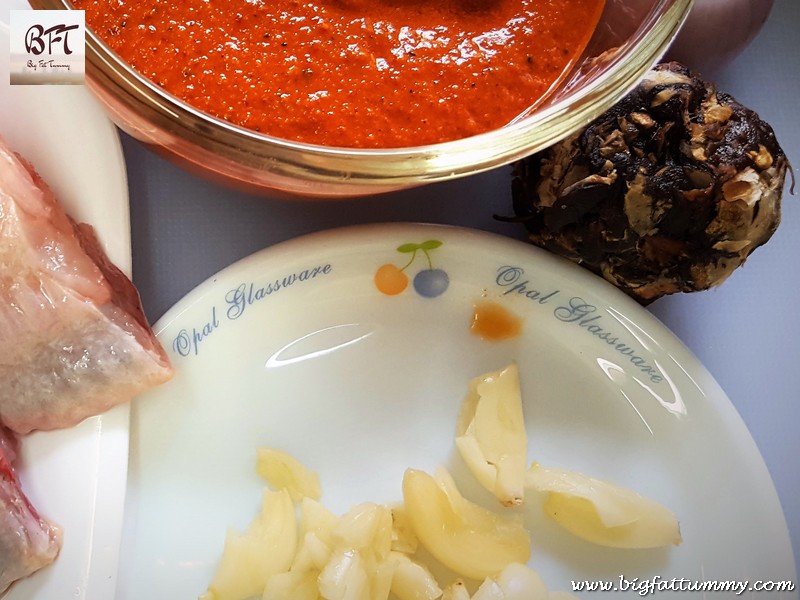 Step 1: Apply 1 tsp. salt to the pieces of fish and leave aside for 20 to 30 minutes.
Step 2: Grind the ingredients listed under masala to a fine paste using water as required.
Step 3: Pound the garlic lightly with a pestle. Heat oil in a pan and add the garlic and onion and sauté on medium heat till light brown.
Step 4: Add the masala paste and sauté for 3 minutes on low heat. Add 1 cup water. Mash and strain in the tamarind water. Let the gravy come to a boil. Thereafter simmer on low heat for 5 to 6 minutes.
Step 5: Add the fish, kokam and green chillies and cook on low heat for 3 to 4 minutes. Check for seasoning and add if required. Take off the heat and cover and keep aside for at least 10 minutes before serving.
Serve with hot steamed rice.