You may have heard it said more than once and I say it again – Breakfast is the most important meal of the day. And what better way than to start your morning with a bowl of Goan Dry Green Pea Patal Bhaji and pao (bread)! You will not need to binge on anything even if you have a late lunch. And most of all it's easy to make. Just throw in all the ingredients and cook.
Serves: 6 to 8 Persons
Prep. Time: 15 Mins + Soaking overnight
Cooking Time: 35 to 40 Mins
Ingredients:
[ Standard Measure : 1 cup = 250 ml ]
Dry Green Peas [Hara Vatana] – 1 cup
Onion (chopped) – 1 medium
Tomato (chopped) – 1 medium
Garlic (crushed) – 2 to 3 cloves (optional)
Green Corriander – to garnish
Garam Masala Powder (see note) – 1 ½ to 2 tsp.
Red Chilly Powder – ½ tsp.
Corriander Powder – 1 tsp.
Turmeric Powder – ¼ tsp.
Tamarind Pulp – 1 tsp. or to taste
Jaggery (grated) – 1 tsp.
Coconut Milk – ¼ cup
For the Tempering:

Ghee – 1 tbsp.
Asoefoetida [Hing] – ½ tsp.
Mustard Seeds – 1 tsp.
Curry Leaves – 15 to 16

Salt – 1 tsp. or to taste
Step 1:     Soak the green peas overnight. The next day drain the water and transfer to a pressure cooker.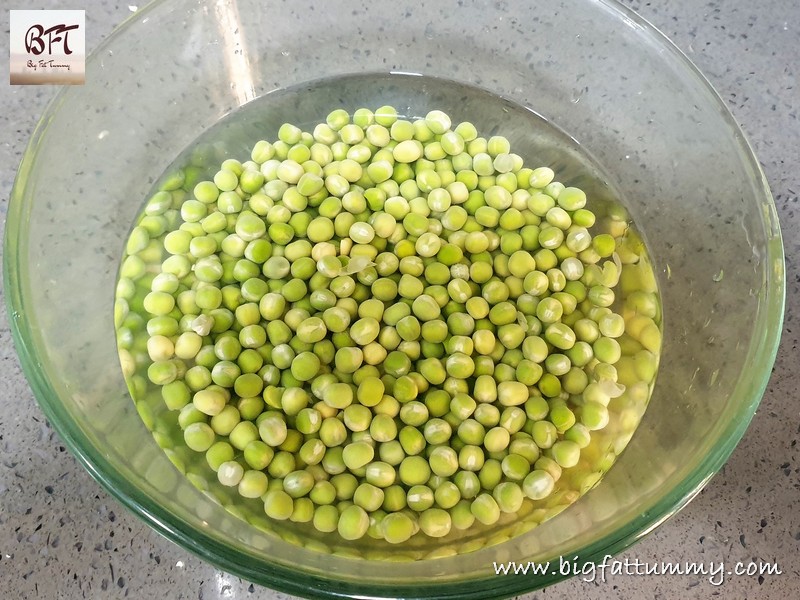 Step 2:     Add the onion, tomato, garlic, the masala powders, 1 tsp. salt and 3 cups water (or more). Pressure cook on high heat for 5 to 6 whistles and then switch off the heat.
Step 3:     Let the pressure drop naturally and then open the lid. Add the tamarind pulp and the jaggery and a little hot water (or more). Place on high heat and bring to a boil.
Step 4:     Then check for salt and add if required. Add the coconut milk and cook for another 6 to 8 minutes till the bhaji starts boiling.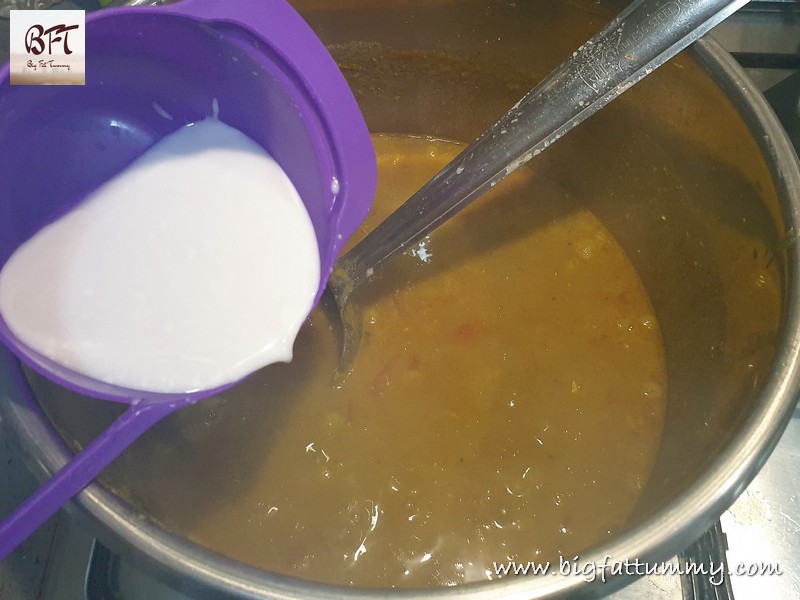 Step 5:     Meanwhile, heat the ghee in a tadka pan and splutter the mustard seeds, curry leaves and hing. Then pour over the bhaji and close with a lid. Switch off the heat and let it rest 5 minutes before serving.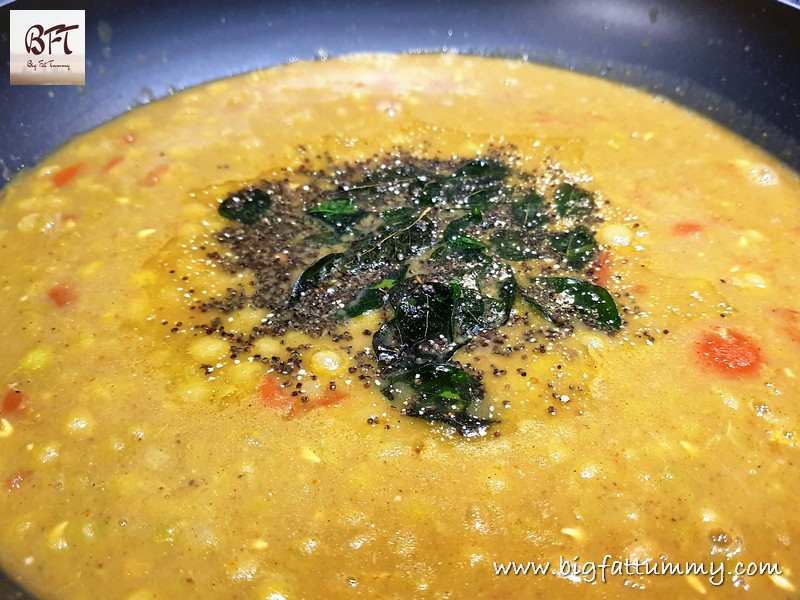 Note:
The garam masala used in this recipe is a Goan garam masala powder found locally in Goan markets. The outcome depends on the use of this masala.