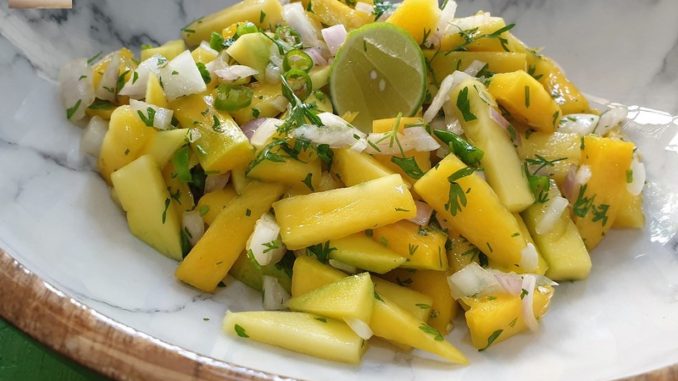 The Raw Mango Salad is very simple to make. All you need are some semi ripe firm mangoes and a few common kitchen ingredients. So what are you waiting for – make the best of the Mango season. (For more recipes using Mango, click here)
Serves: 4 Persons
Prep. Time: 10 Mins.
Ingredients:
Semi-Ripe Mangoes [Totapuri] – 2
Onion (finely chopped) – ½ medium
Light Green Chilly (finely chopped) – 1
Lime – ¼ (optional)
Green Corriander – 2 tsp.
Salt – a small pinch
Step 1:     Wash, dry and peel the mangoes. Cut into small pieces as shown in the picture (discard the seed or use in any of these curry).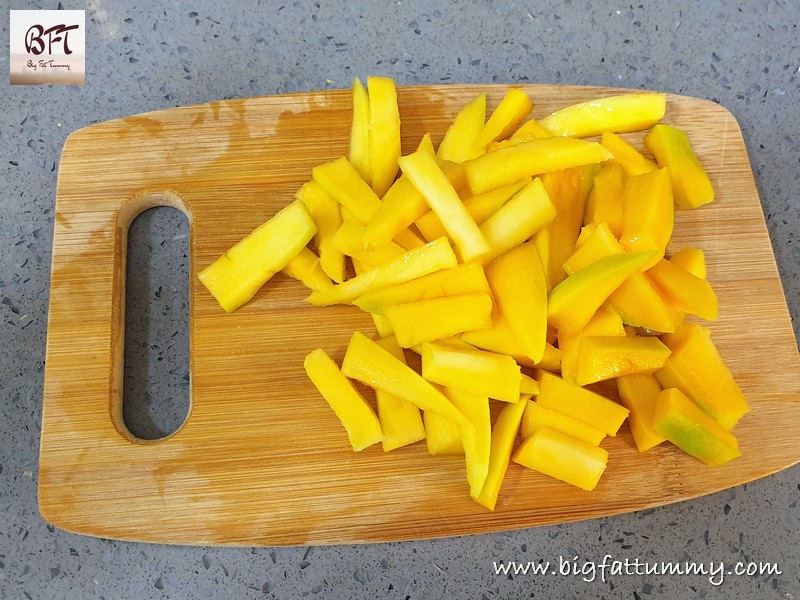 Step 2:     Take the mango pieces in a salad bowl and add the chopped onion, chillies, green corriander, lime juice and salt. Toss well using salad spoons and the let it rest for 30 minutes before serving.