The Dark Chocolate Fudge is an easy to make sweet. It uses a very few ingredients, take up very little of your time and will earn oodles of love and kisses from your kids. When I made this for the first time, it was all completely finished off in a few hours. Just follow the easy steps (melt-mix-mould) and enjoy a luscious indulgence.
Yield: 600 gms. (approx..)
Prep. Time: 15 Mins.
Cooking Time: 2 Mins.
Ingredients:
Dark Chocolate Compound (70 to 80 % Cocoa) – 300 gms.
Condensed Milk – 200 gms
Chopped Nuts – 150 gms

Cashew Nuts
Almonds
Pistachios

Butter – 1 tbsp.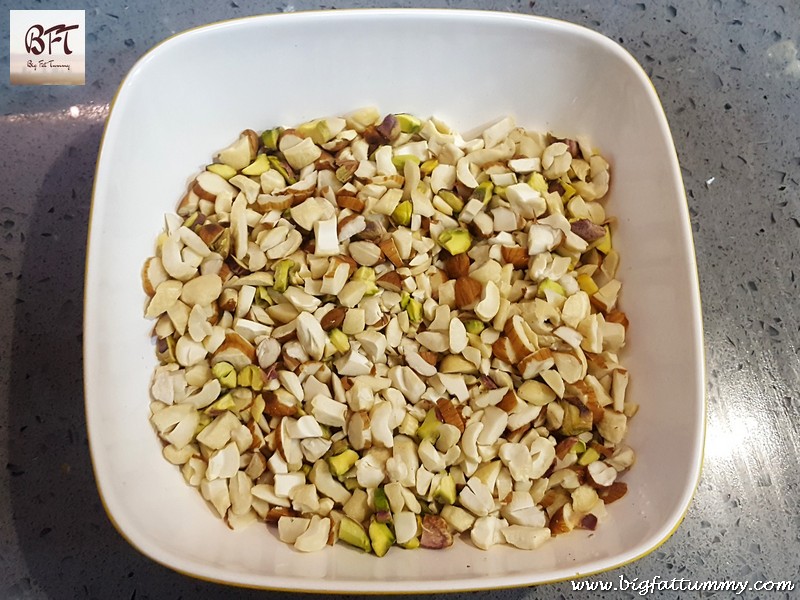 Step 1: Chop the chocolate into small pieces and add to a dry heat-proof glass or steel bowl. Also add the condensed milk and the butter to it. Keep aside. Line a baking tray (7 x 7 inch or similar) with parchment paper (see note) and keep ready.
Step 2: Take another vessel such that the bowl with the ingredients sits on its edges. Heat some water in this vessel and let it come to a boil. Then lower the heat so that the water simmers. Place your bowl with the ingredients on the pot (to make a double boiler). Your chocolate will start to melt almost immediately. Stir continuously with a silicon spatula for about 2 minutes till all the chocolate melts.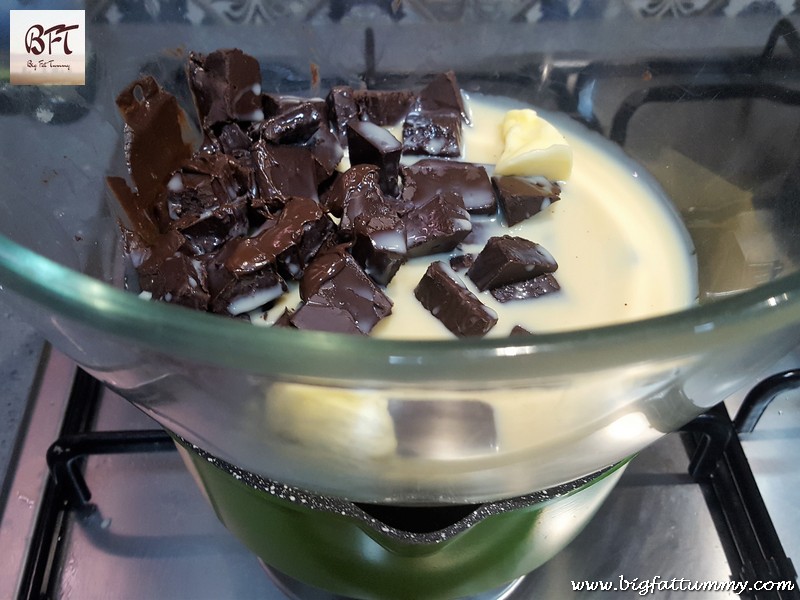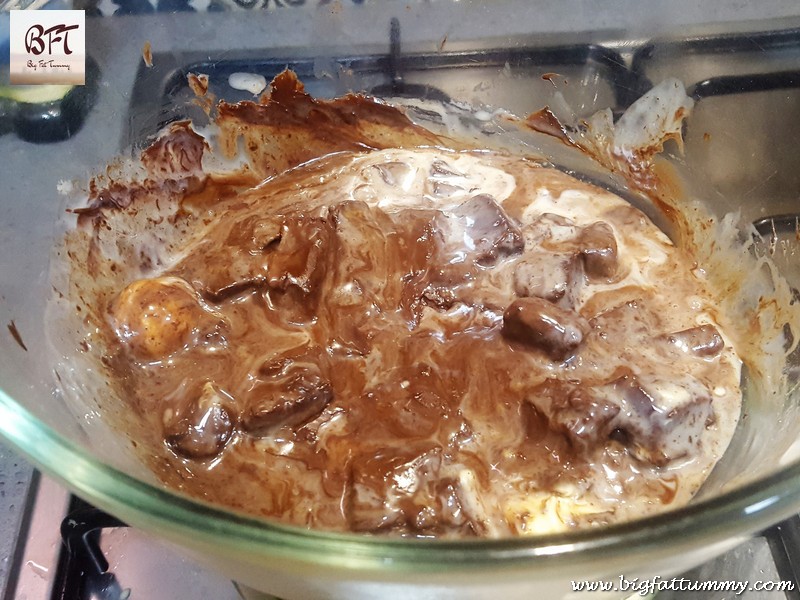 Step 3: Take the mixing bowl off the heat and place on your kitchen counter lined with kitchen cloth. Without wasting any time, mix in the nuts and pour into the prepared baking tray and spread evenly. Let the fudge rest at room temperature 30 minutes and then place in the refrigerator for 3 hours.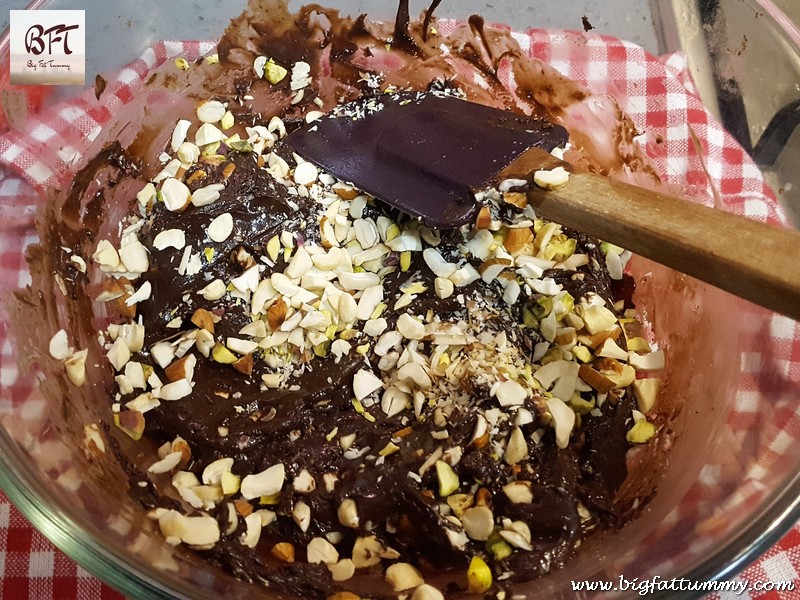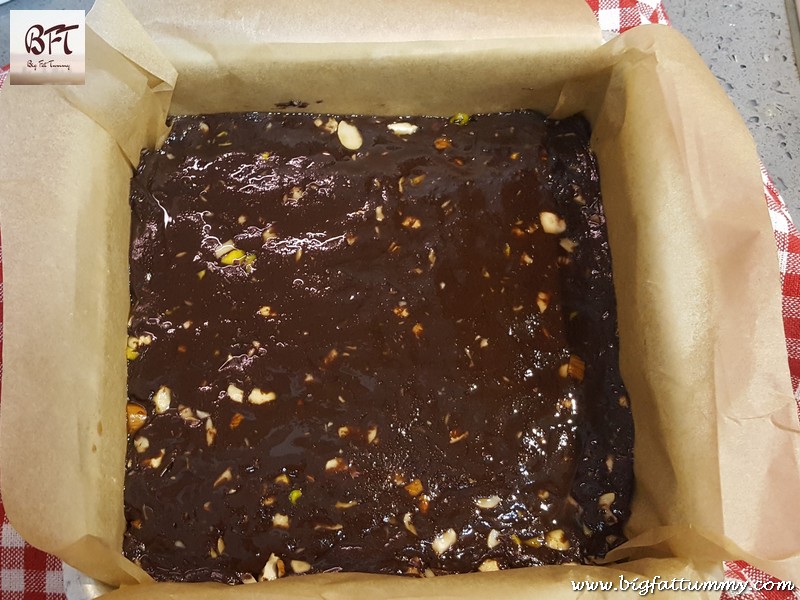 Step 4: Later ,remove from the refrigerator. Take the fudge out of the tray by holding the edges of the parchment paper. Slice into pieces and enjoy.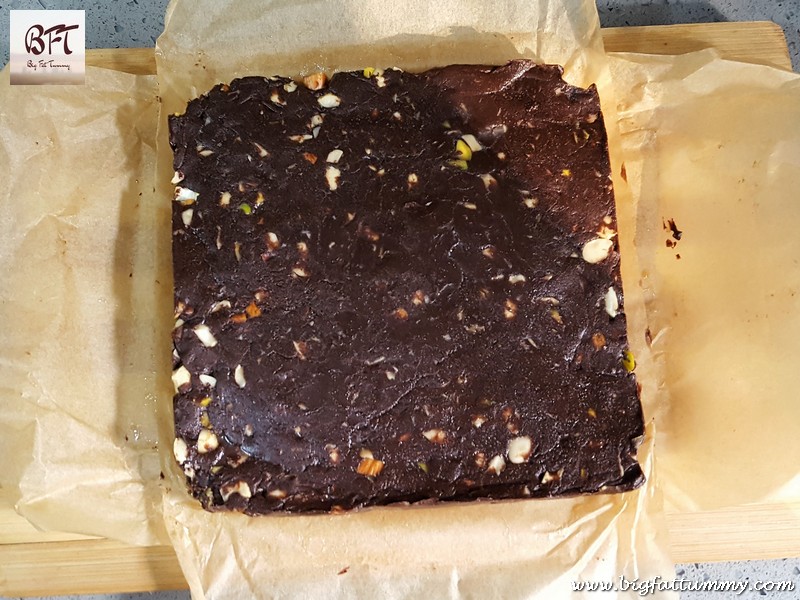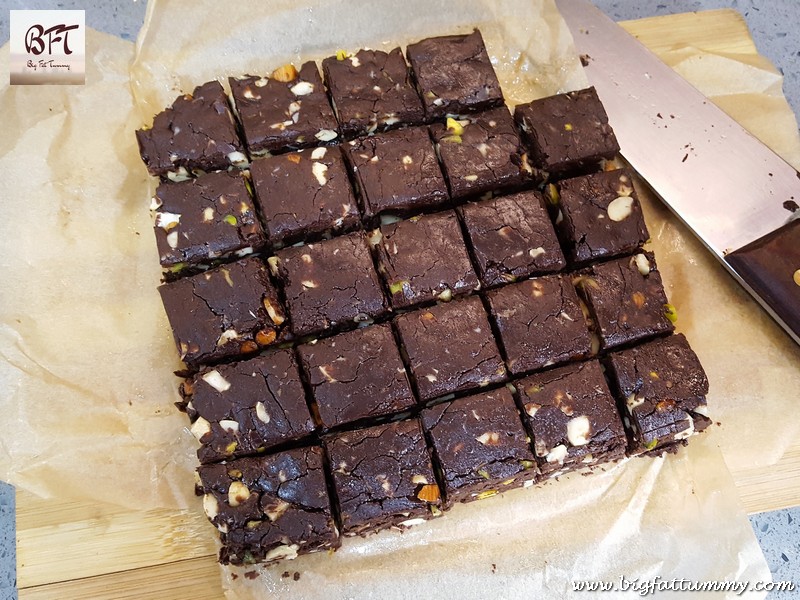 Note:
Before you start bring all the ingredients to room temperature.
Cut two lengths of parchment paper according to the width of your baking tray. We used a seven inch tray, so we cut it seven inches wide and 14 inches long. These must be placed in the tray, one horizontally and the second vertically overlapping the first one. This is done so that you can pull out the fudge after it has set by holding the parchment paper and not be afraid of breaking the set fudge.
When using the double boiler method, pay attention that the water does not boil at any point of time when you are mixing the ingredients. The water must always be at a simmer. Also, the mixing bowl must not be immersed in the water (there should be a gap between the water and the mixing bowl).