I started out making stuffed squids. But I was feeling lazy and by the time I was done cleaning the squids, I had no patience to clean the prawns that I was going to use as the stuffing. Also I would have to make a curry because I was cooking rice. Indolent me, I decided to stuff the squids with its own and make a curry with them so that I would not have to make separate dishes. So was born the recheado squid curry.
Serves: 4 to 6 Persons
Prep. Time: 20 Mins.
Cooking Time: 60 Mins.
Ingredients:
Squids – 10 to 12 medium sized
Onions (finely chopped) – 2 + 4 medium
Tomato (finely chopped) – 1 + 1 large
Fresh Ginger-Garlic Paste – 2 tsp.
Green Chillies (slit) – 2 or more
Garlic (finely chopped) – 6 cloves (small)
Lime – 1 small
Recheado Masala (this one) – 2 + 5 tbsp. or to taste
Turmeric Powder – ½ tsp.
Tamarind Pulp – 1 tsp.
Oil – 2 + 2 tbsp.
Salt – 2 tsp. or to taste
Wooden Toothpicks – a dozen or so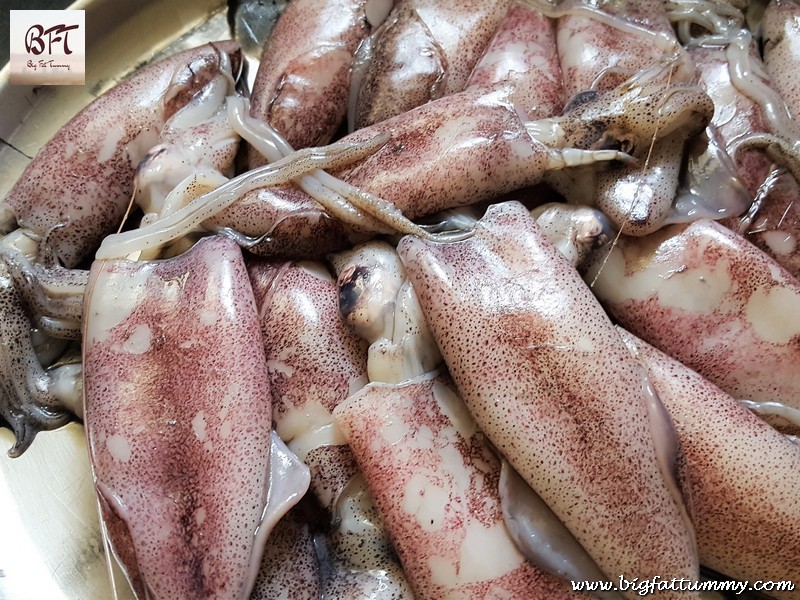 Step 1: Clean the squids thoroughly and reserve the tentacles. Apply ½ tsp. salt, the juice of the lime and turmeric to the tubes and keep aside. Chop the tentacles fine and use for the stuffing.
Step 2: To prepare the stuffing heat 2 tbsp. of oil in a frying pan and sauté the chopped garlic. Once aromatic, add 4 chopped onions and sauté until soft on medium heat. Then add one chopped tomato and cook for 5 to 6 minutes on low heat.
Step 3: Add 2 tbsp. of recheado masala and sauté for 2 minutes on medium heat. Finally add the chopped squid tentacles and sauté for 5 to 6 minutes. Switch off the heat and let the stuffing cool.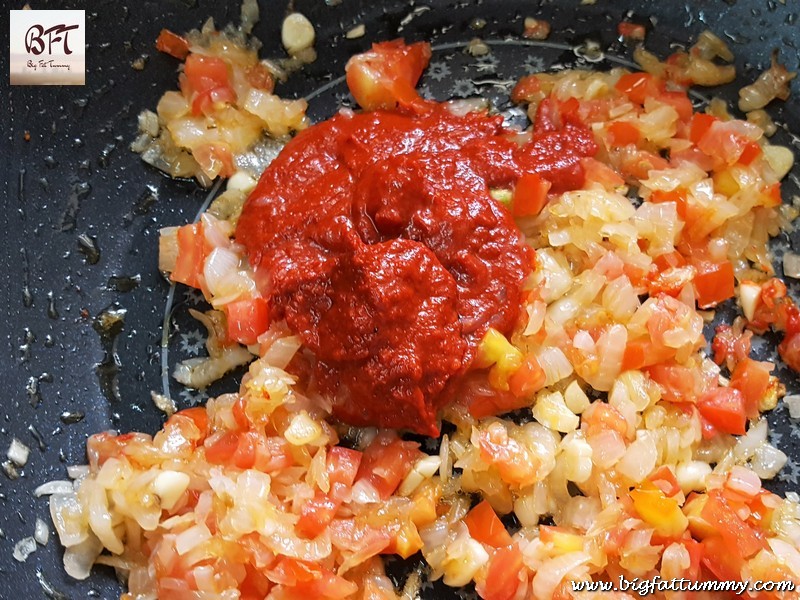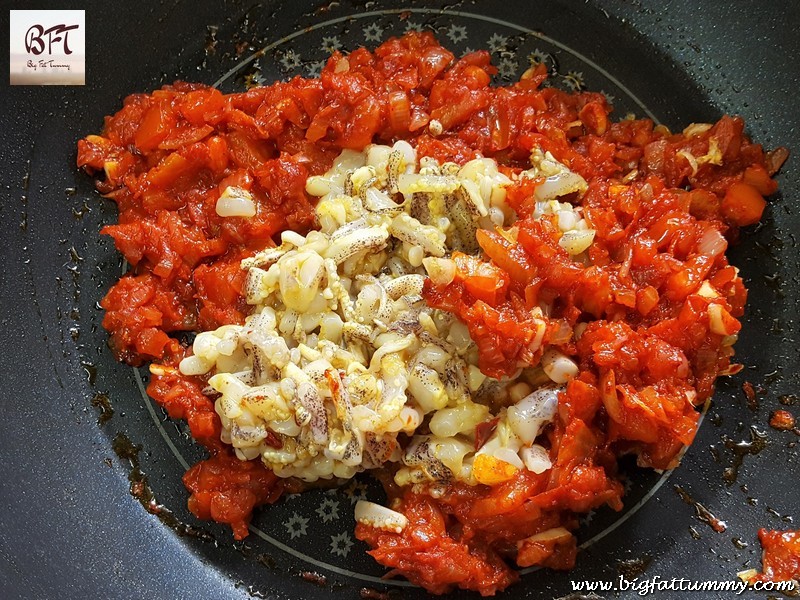 Step 4: When the stuffing has cooled, stuff each squid tube with a liberal amount of the stuffing and close the opening using a wooden toothpick. Keep aside.
Step 5: Now we make the curry. Heat 2 tbsp. oil in a heavy bottomed vessel. Add the remaining onions and sauté till soft on medium heat.
Step 6: Add the ginger-garlic paste and sauté till the raw smell disappears on low heat. Add the remaining tomato and sauté for a couple of minutes. Then add 2 tbsp. water and mix. Cover and cook on low heat for about 6 to 8 minutes till the tomatoes are mushy.
Step 7: Put in the recheado masala (5 tbsp. or more) and sauté for a minute or two and then add the stuffed squids and sauté for a minute on medium heat. Add 300 ml hot water and cook covered for 20 minutes.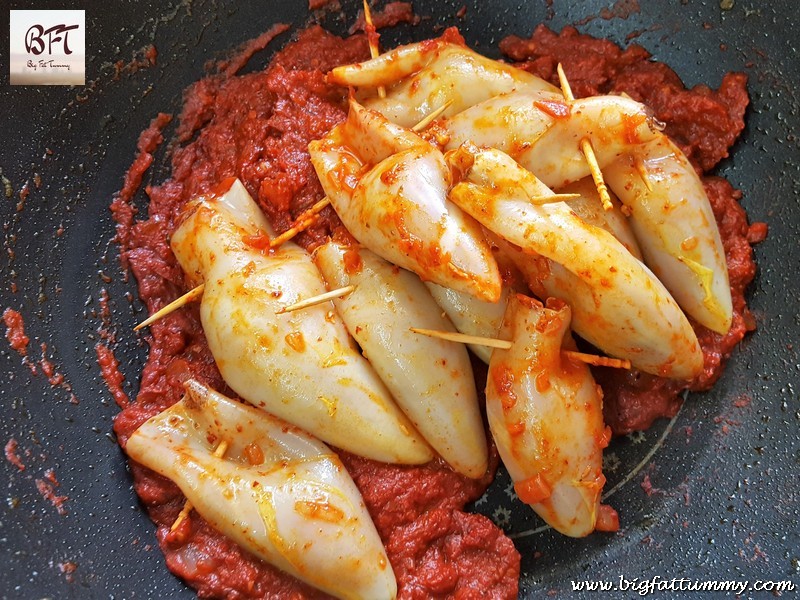 Step 8: Throw in the slit chillies and add the tamarind pulp. Mix and adjust the seasoning. Cook for another 3 to 4 minutes. Serve hot with steamed rice.