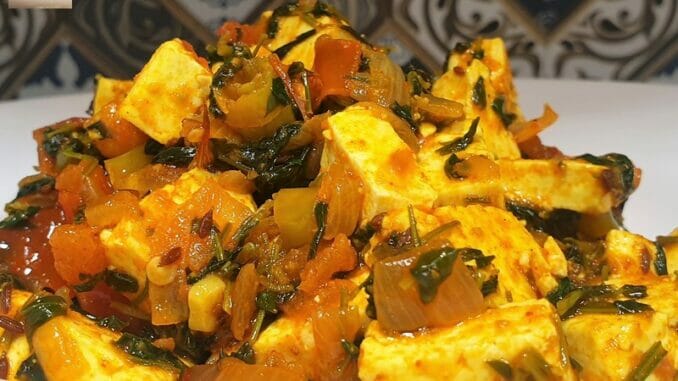 The methi (fenugreek leaves) in the recipe of Paneer Methi act as an aromatic herb which gives this dish its flavour. The bitter-sweet methi and the bland paneer complement each other very well. This preparation will pair very well with Chapatis (click here) or Tawa Parathas (click here) or even a chapati made with leftover dal (click here)
Serves: A Family of Four
Prep. Time: 20 Mins
Cooking Time: 15 Mins
Ingredients:
Paneer – 250 gms
Methi – 1 bunch
Onions (finely chopped) – 2 medium
Tomatoes (finely chopped) – 2 medium
Garlic (finely chopped) – 6 to 8 cloves
Kashmiri Red Chilly Powder – 1 tsp.
Garam Masala Powder – a pinch
Corriander Powder – ½ tsp.
Turmeric Powder – ¼ tsp.
Cumin Seeds – ½ tsp.
Ghee – 2 tbsp.
Salt – ½ tsp.
Step 1:     Pick the methi leaves and them wash them. Chop and keep aside. Chop the paneer into ¾ inch cubes.
Step 2:     Heat the ghee and add the cumin and garlic and sauté for a minute on medium heat. Then add the onions and sauté till soft.
Step 3:     Add the powder masalas and 1 tsp. salt. Sauté for 10 seconds and them immediately add the tomatoes and sauté for another 2 minutes.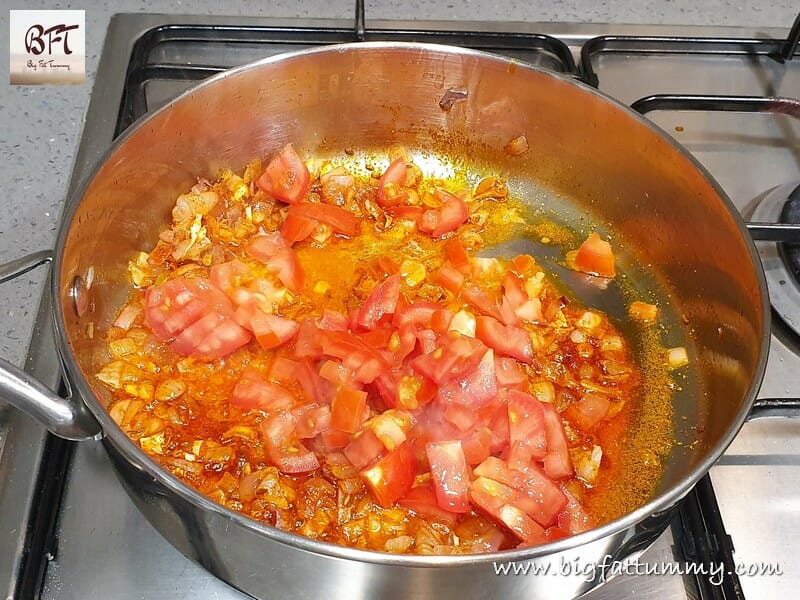 Step 4:     Next add the chopped methi leaves and saute for two minutes. Then add the paneer cubes and mix. Cook covered on low heat for 3 minutes.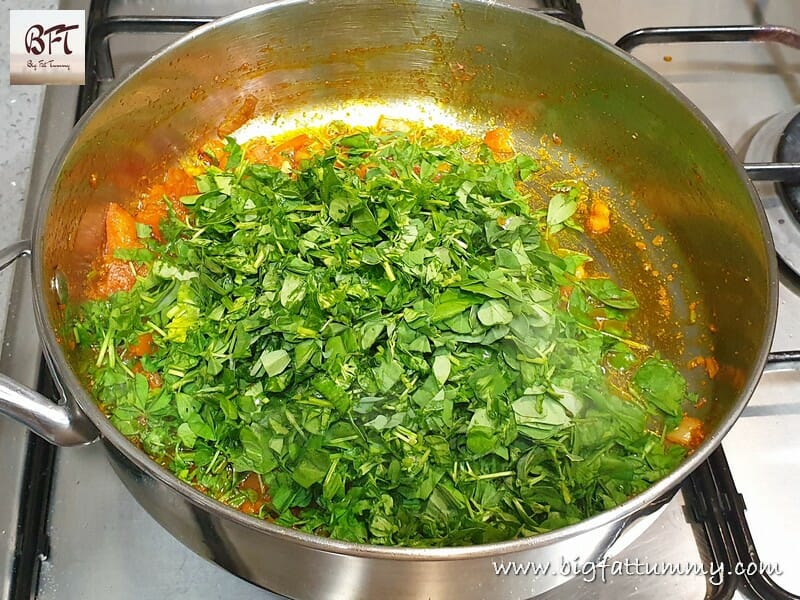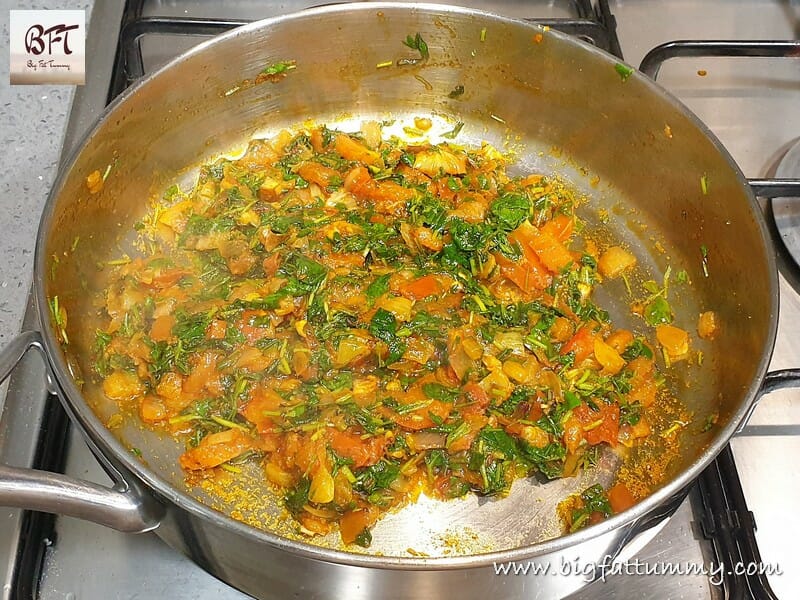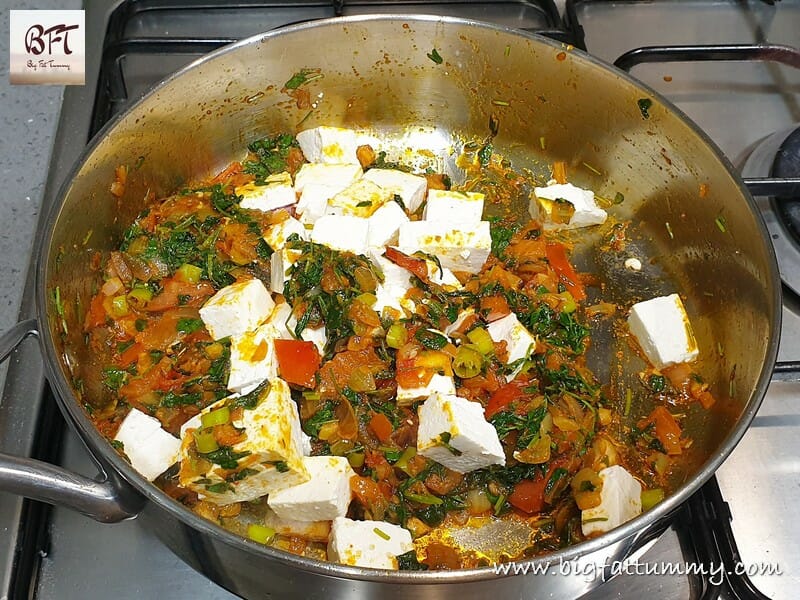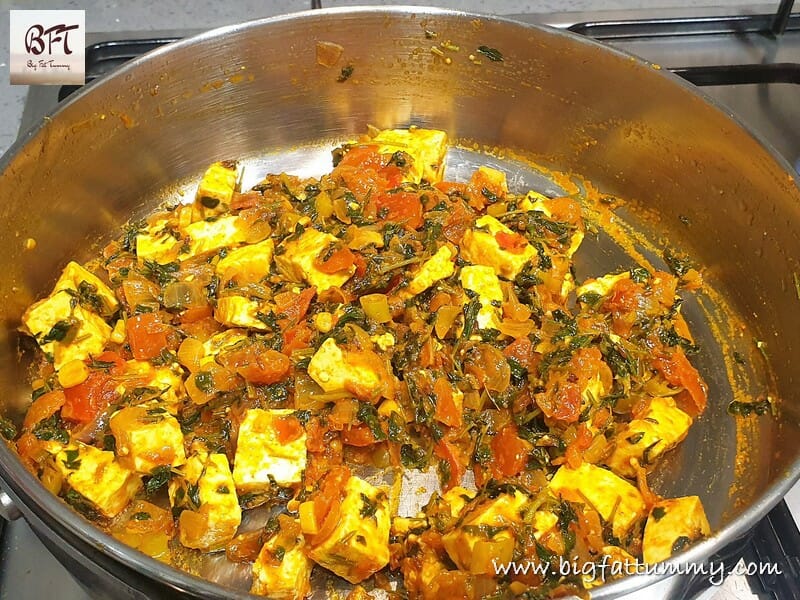 Step 5:     Finally add a pinch of garam masala powder and mix. Switch off the heat and allow to rest covered for 5 minutes before serving.