This is not the regular palak paneer recipe and therefore did not know what to name it. Hubby dear came to the rescue and gave it a stimulating Indian name – Paneer aur Palak ka Milan. The name does not infer that this dish is an aphrodisiac, but the B-Vitamins, folic acid and zinc in spinach and the protein in paneer will surely help. Try this simple recipe today.
Serves: 2 to 4 Persons
Prep. Time: 15 Mins
Cooking Time:
Ingredients:
Palak [Spinach] (cleaned, washed thoroughly and chopped fine) – 2 bunches
Paneer [Cottage Cheese] – 100 gms.
Onion – 1 medium
Tomato – 1 medium
Green Chillies (finely chopped) – 2 to 3
Garlic (finely chopped) – 4 to 5 cloves
Oil – 1 tbsp.
Salt – ½ tsp. or to taste
Step 1: Heat the oil in a pan and add the garlic and green chillies and sauté for a minute on low heat. Then add the onion and sauté for another minute. Add the tomatoes and sauté for a further 2 minutes.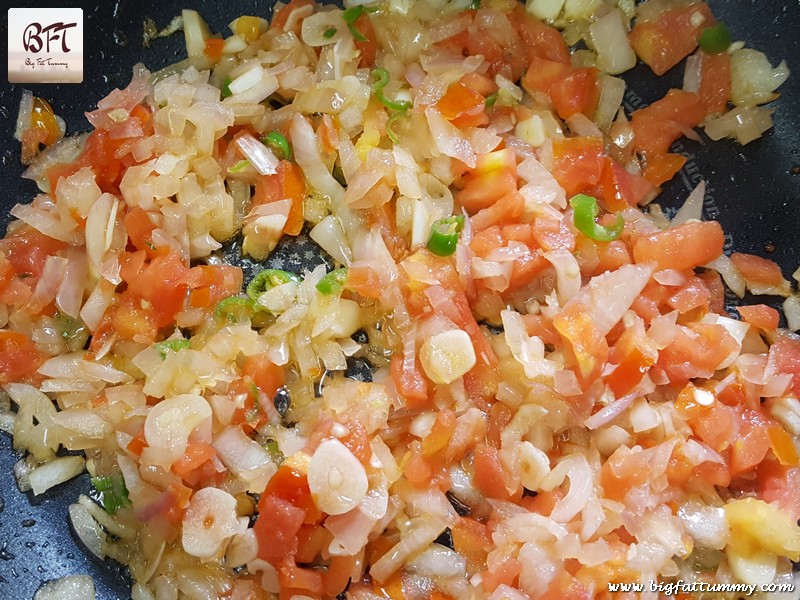 Step 2: Mix in the chopped palak. Crumble the paneer into the pan , add salt and mix. Cook covered on low heat for 10 to 12 minutes.
Serve as a side dish with rice or eat it with chappatis.