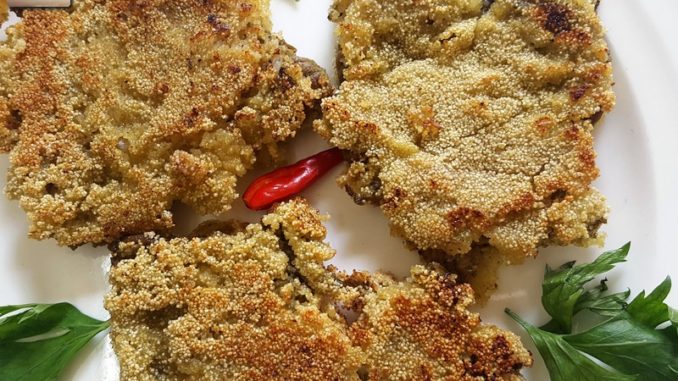 Popular as street food in Goa, the Goan Beef Cutlet is a thin slice of beef marinated, rawa coated and deep fried. The goan beef cutlet is served with pao and salad. I shallow fry the cutlets, thus using less oil. If you use ghee, the cutlets will get a better taste.
Serves: 8 to 10 Persons
Prep. Time: 25 Mins + 5 Hrs+ (marination)
Cooking Time: 10 to 12 Mins.
Ingredients:
Steak Beef (thinly sliced) – 1 kg.
Onion (finely chopped) – 2 small
Rawa – as required
Ghee / Oil – as required
Eggs – 2
Salt – 2 tsp. or to taste
For the Masala:

Onion– 1 small
Corriander – 1 medium bunch
Green Chillies – 6 to 8
Garlic – 1 medium pod (12 to 14 cloves)
Ginger – ½ inch
Tamarind – 1 small marble sized ball
Jeera [Cumin] – 2 pinches
Turmeric Powder – 1 tsp.
Pepper Corns – 2 tsp.
Cinnamon – 2 inch
Cloves – 8 to 10
Vinegar – 3 to 4 tbsp.
Sugar – ½ tsp.
Step 1: Wash the meat and tenderise using a meat mallet. Apply salt and vinegar and mix well. Grind all the ingredients listed under masala to a fine paste and apply the ground masala to the meat and marinate for 5 to 6 hours or overnight in the refrigerator.
Step 2: After the meat is marinated add 2 whipped eggs and the onion and mix well. Coat each meat slice with the rawa and keep aside.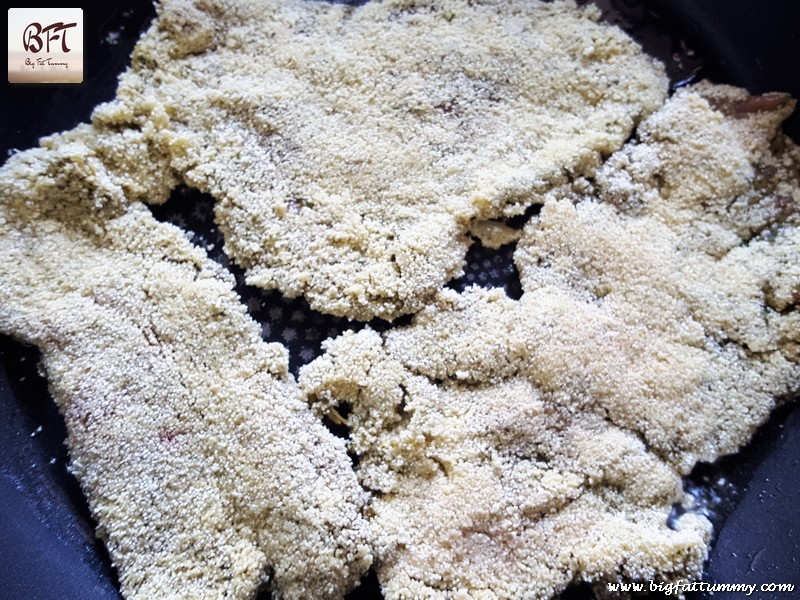 Step 3: Heat oil on a pan and fry each slices covered on medium flame for 4 minutes. Open the lid and cook further uncovered for a minute. Flip over and repeat. Take off the heat and let the cutlets rest for at least 10 minutes before serving.
Serve hot with a salad.