Many a times we do not know what to do with the sambhar masala (idli sambhar masala) we have in our kitchen except make sambhar. You can use this sambhar masala to make the Aloo Matar ki Sabji and can serve the sabji with hot puris. This recipe is simple and easy to make. Just follow the steps below and you should have no problem cooking this dish.
Serves: A Family of Four
Prep. Time: 15 Mins.
Cooking Time: 20 to 25 Mins.
Ingredients:
[Standard Measure – 1 cup = 200 ml.]
Green Peas (freshly shelled – see note below) – 1 cup
Potatoes (peeled & cut into medium sized pieces) – 2 medium
Onion (coarsely chopped) – 2 small
Tomatoes (cut into medium sized pieces) – 3 medium
Green Corriander – 3 tbsp.
Cumin Seeds – 1 tsp.
Hing – ¼ tsp.
Turmeric Powder – ¼ tsp.
Sambhar Masala – 1 ½ tbsp.
Ghee – 1 ½ tbsp.
Oil – 1 ½ tbsp.
Salt – 1 ½ tsp.
Step 1: Add the potatoes, peas, ½ tsp. salt and ½ cup water to a pressure cooker and cook on high heat till one whistle. Switch off the heat release the steam immediately. Remove the vegetables from the cooker and keep aside.
Step 2: Heat the oil and ghee in a pan and add the cumin and hing. Sauté on low heat. Once the cumin is aromatic, add the onion and sauté for a minute or two. Next add 2 tbsp. corriander leaves and sauté for a minute.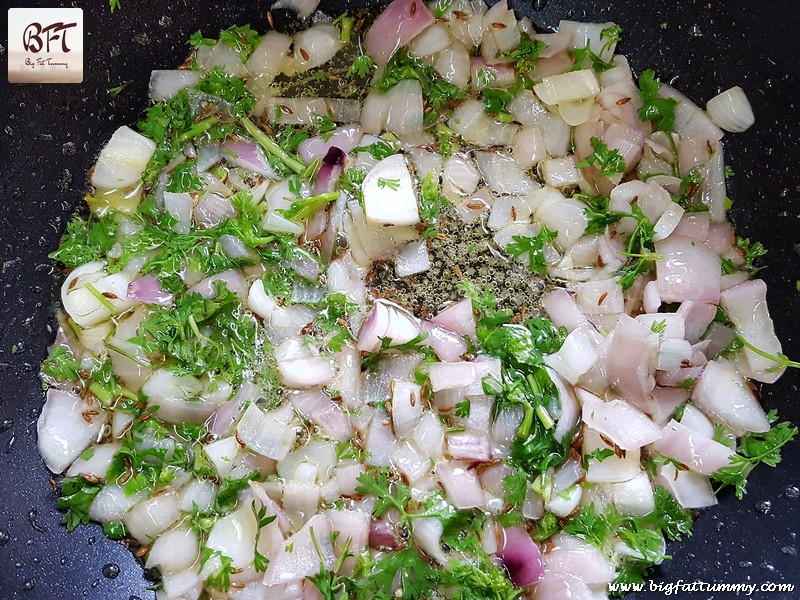 Step 3: Add the sambhar masala powder and turmeric and sauté for another 1 ½ minutes. Add the tomatoes and ¼ tsp. salt and mix well. Cover and cook for 2 to 3 minutes on low heat.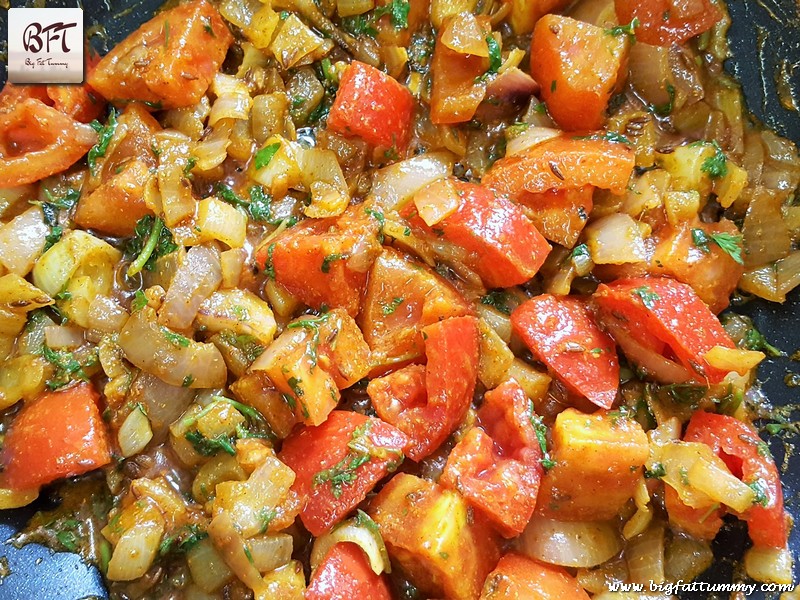 Step 4: Add the cooked peas and potatoes, ½ cup warm water and ½ tsp. salt. Cook covered for 8 to 10 minutes or till the potatoes are done. Garnish with green corriander.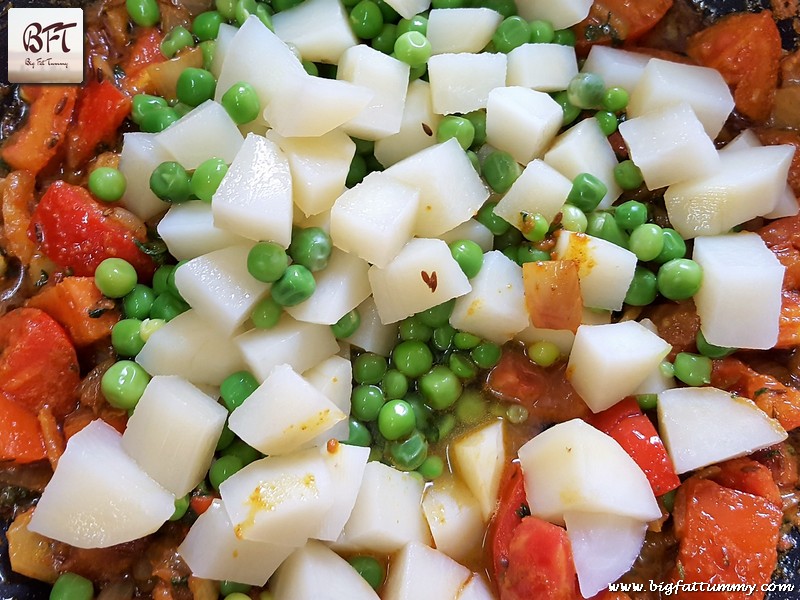 Note:
If using frozen peas, don't pressure cook but boil them separately.