This is a very simple and easy to make chocolate cake. No baking involved but it tastes equally delicious. You could also apply some chocolate icing to make it more delicious. When the kids from our apartment building organise their small private parties, they ask each parent to contribute something. I make this no fuss steamed chocolate cake for them and they enjoy it a lot.
Prep. Time: 15 Mins.
Cooking Time: 25 to 30 Mins.
Ingredients:
Glucose Biscuits – 100 gms.
Chocochip Biscuits – 120 gms.
Milk (lukewarm) – 300 ml.
Sugar – 3 tbsp.
Vanilla Essence – ½ tsp.
Cashew nuts (chopped) – 2 tbsp.
Fruit Salts (non-flavoured) – 1 tsp.
Butter (salted) – 1 tsp.
Step 1: Grease a round baking dish (7 inch diameter) with the butter and keep aside.
Step 2: Break the biscuits and add to a mixer jar. Add the sugar and grind to a fine powder.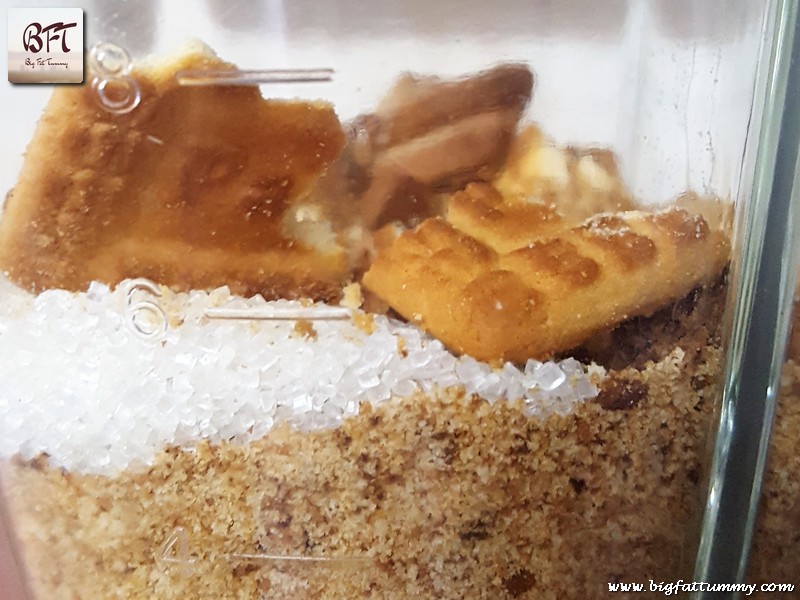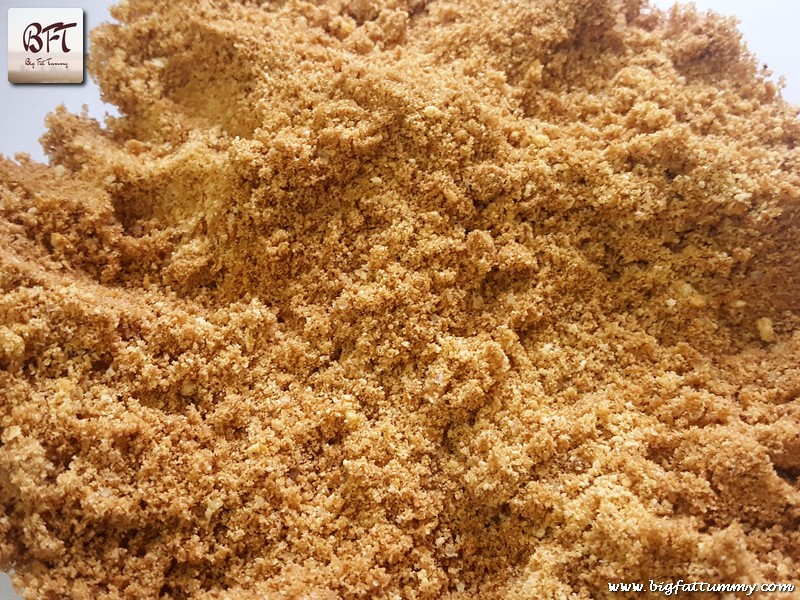 Step 3: Take the ground powder in a bowl and add the milk and vanilla essence to it. Mix well with a wire whisk. The mixture should be smooth, not lumpy and should be neither thick nor very thin.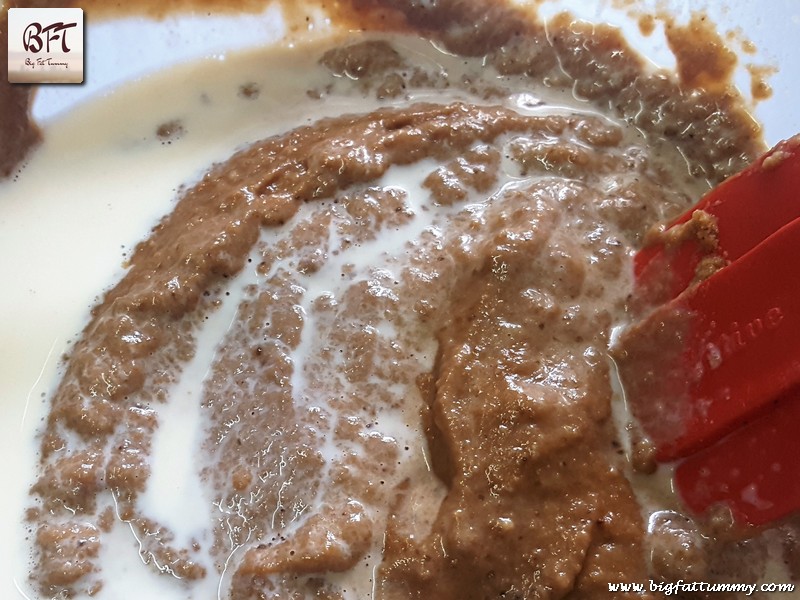 Step 4: Add water to a steamer that will fit your tray and bring the water to a boil. Meanwhile add the fruit salt to your batter and mix lightly with a spatula till it starts frothing. Put the batter in the greased baking tin and sprinkle the chopped nuts over it. Steam cook the batter in a covered steamer on high heat for 15 minutes.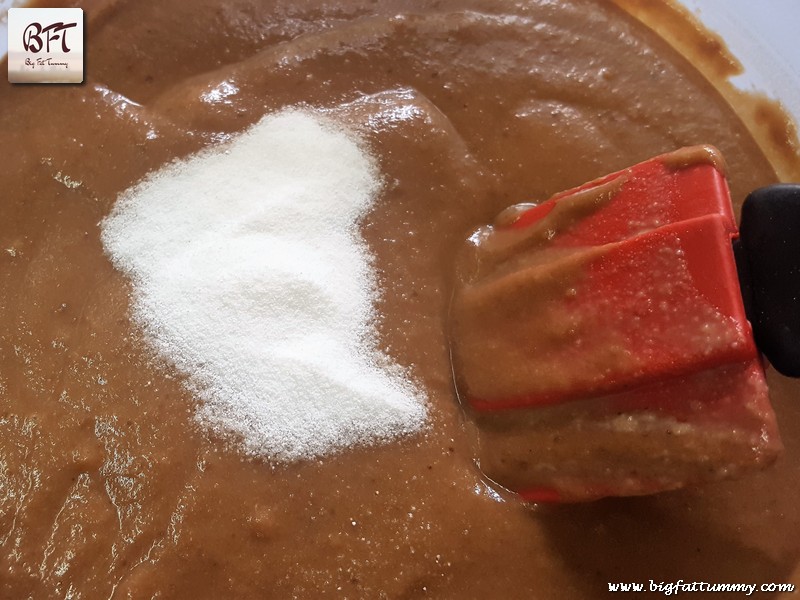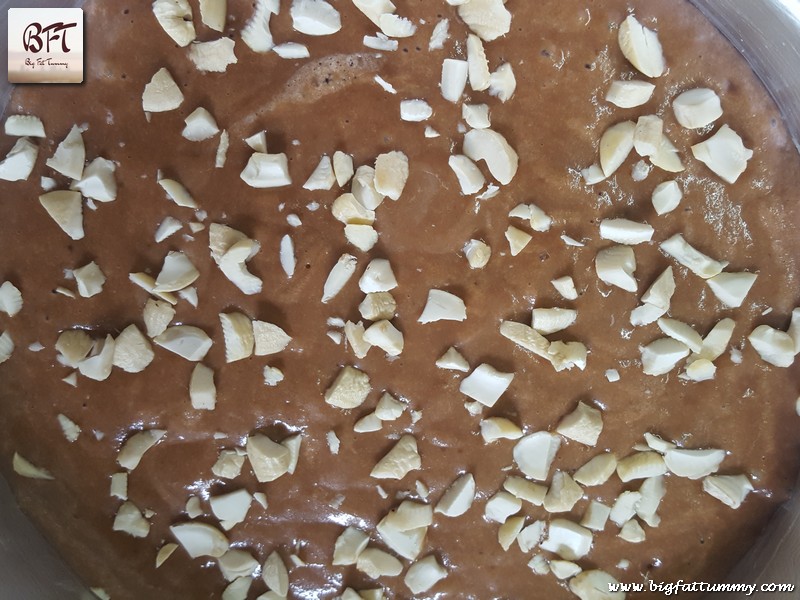 Step 5: Lower the heat and continue steaming for another 10 minutes. Open the steamer and insert a toothpick in the center of the cake. If it comes out clean, your cake is ready. If not steam for some more time.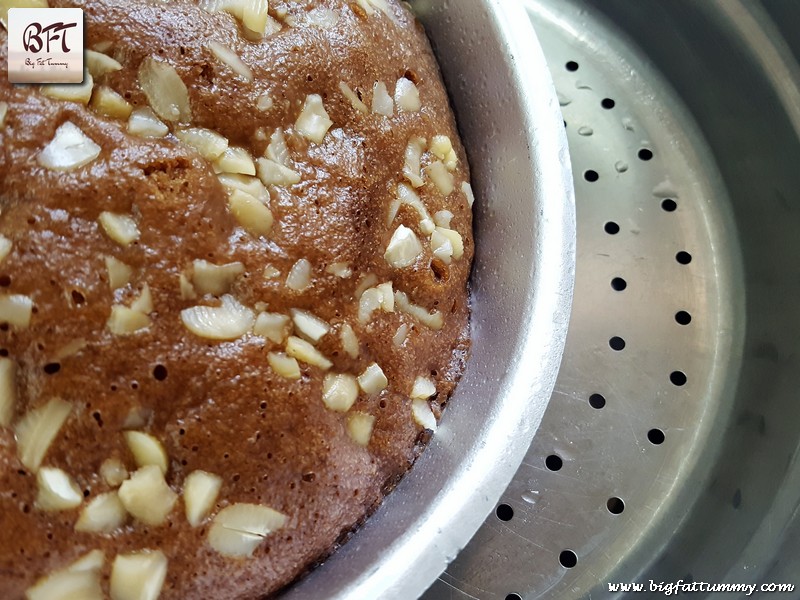 Step 6: When the cake is cooked, remove from the steamer and leave it to cool. When it has cooled, run a knife around the edges of the tin and invert the cake on a plate. Cut the cake only after it has completely cooled.
Tip:
Steam the cake immediately after adding the fruit salt.