Whole wheat flour, carrots and walnuts make this eggless carrot cake a healthy option. The olive oil gives the cake a nice moist texture which remains so for at least two days, the cake will disappear much before that though. Eat as a tea time snack or use as a tiffin filler for kids.
Prep. Time: 15 Mins.
Baking Time: 25 to 30 Mins.
Ingredients:
[Standard Measure – 1 cup = 200 ml.]
Maida [APF] – 140 gms.
Wheat Flour – 40 gms.
Carrots (finely grated) – ½ cup
Walnuts (finely chopped) – 2 tbsp.
Sugar – 110 gms.
Milk – 3 tbsp.
Curds – 110 gms.
Olive Oil – 60 ml. + ½ tsp.
Cinnamon Powder – ¼ tsp.
Baking Powder – ½ tsp.
Baking Soda – ½ tsp.
Vanilla Essence – ½ tsp.
Salt – a pinch
Step 1: Sieve the maida and wheat flour along with the salt, baking powder, baking soda and cinnamon powder with a fine mesh sieve and keep aside.
Step 2: Take the curds, sugar, milk and oil in a bowl. Use a wire whisk and whisk the ingredients till the sugar dissolves completely. Add the vanilla essence and mix well. Finally add the carrots and the sieved flour and whisk to form a smooth batter. Fold in the walnuts.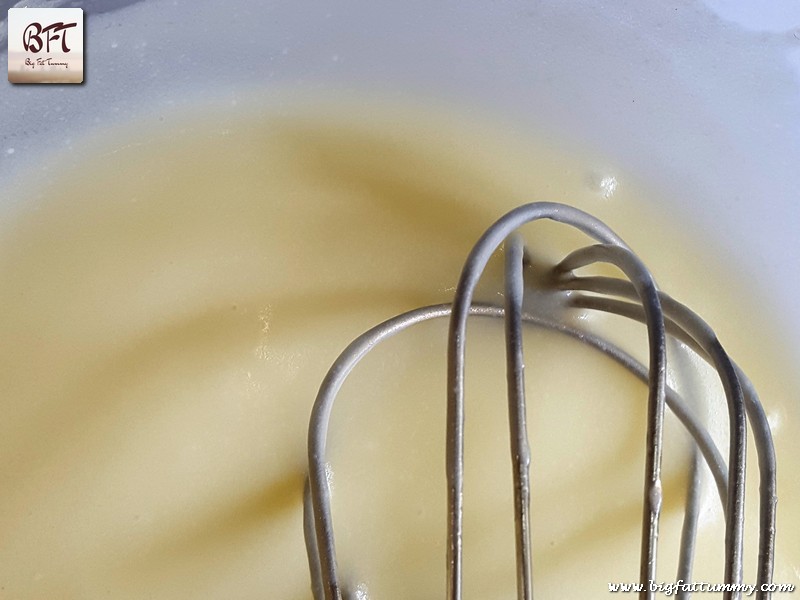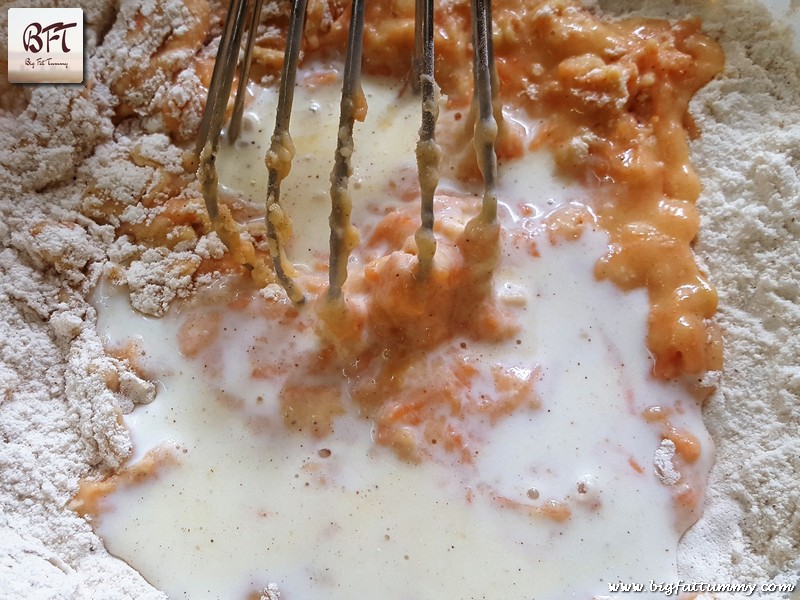 Step 3: Pre heat the oven at 180°c for 15 minutes. Meanwhile grease a baking tin (size – 6 x 6 inch) with ½ tsp. olive oil and line with parchment / butter paper. Pour the batter into the tin, and tap it to spread the batter evenly. Bake in the pre heated oven at 180°C for 20 to 25 minutes.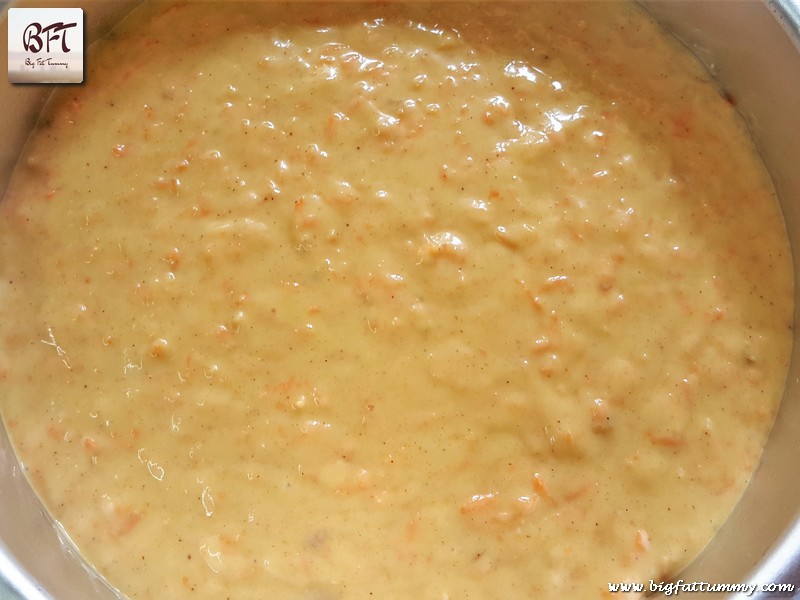 Step 4: Use a toothpick and pierce the center of the cake. If the toothpick comes out clear, your cake is done if not bake for a further 5 to 7 minutes. Cool thoroughly before slicing.