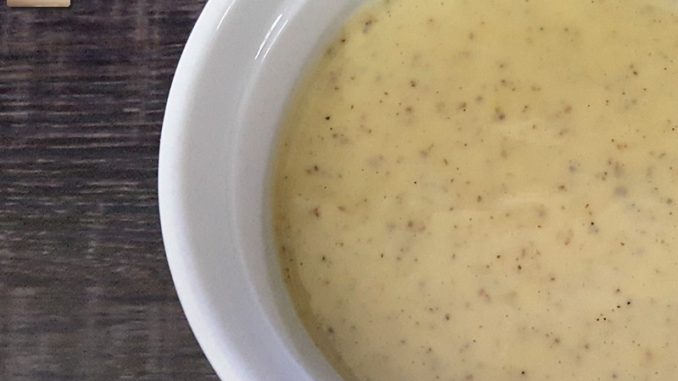 Follow a single step to flavour your mayonnaise. You can choose to make the mayonnaise yourself and then flavour it or use commercially available mayonnaise with or without egg and turn it into a honey mustard mayonnaise in one easy step.
Ingredients:
Mayonnaise (click here) – 1 cup
Honey – 1 tbsp.
Mustard Paste – 2 tsp.
Take all the three ingredients in a clean bowl and mix with a wire whisk, till you get a uniform emulsion. Store in a clean glass bottle in the refrigerator. You can use it from the refrigerator for up to three days.